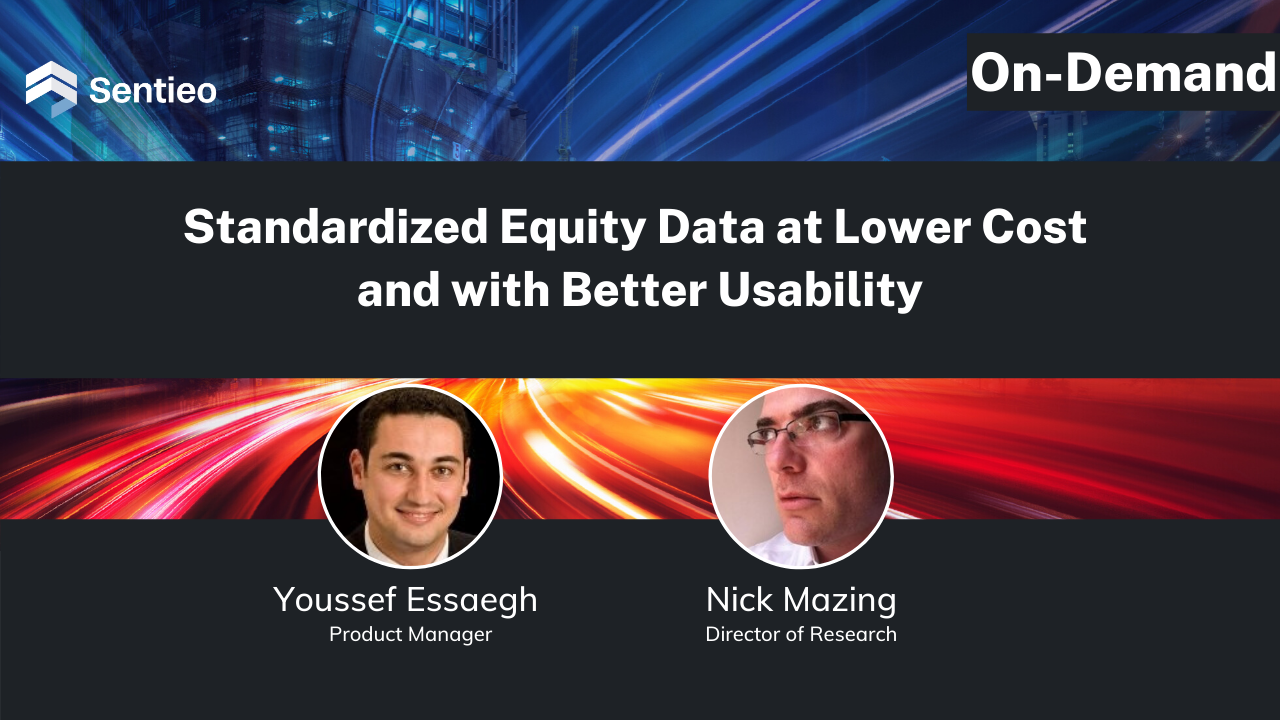 One of the most frequently used modules on the Sentieo platform is our Equity Data Terminal (or EDT, for short). Through our partnership with Refinitiv, we bring users a very wide range of standardized equity data, and, on top, we overlay the productivity tools that make our platform a favorite among buyside and corporate financial research professionals.

Last week, I sat down with our EDT product manager, Youssef Essaegh, to discuss the extensive data available through the platform, and how it integrates with the other modules on the platform. 

These extensive integrations mean higher productivity and more reliability across your entire workflow, from idea generation and discovery, to your complete report/thesis.

In this webinar, we covered the basics, such as 
Various standardized metrics available for tens of thousands of globally listed companies
Analyst estimates across line items
KPIs and Ratios
Dashboards
Auditing to the source documents
We also delved into more complex features like 
Our interactive online models
Extensive MS Excel plugin
Exports of data and visuals
Sophisticated screening and comp tables features
Powerful visualizations in our Plotter module where standardized data can be combined with thousands of other "regular" and alternative data sets
If you missed the webinar, you can still view it at any time here.