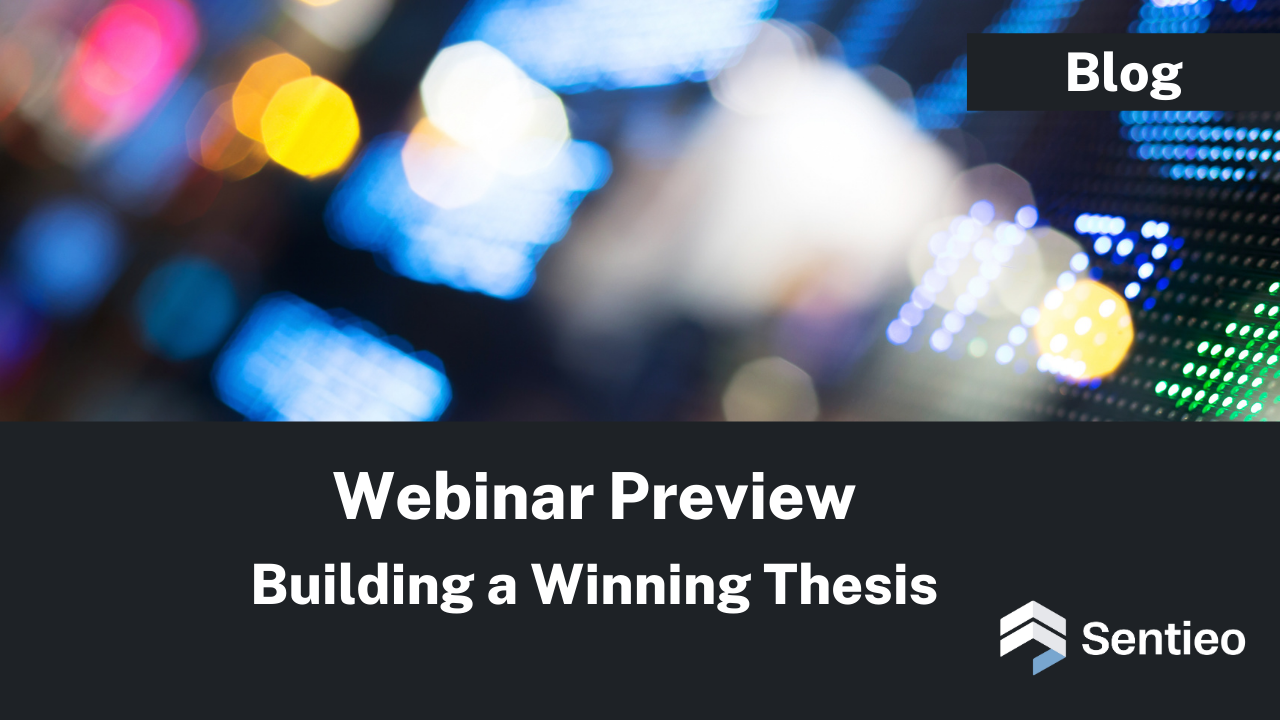 In next week's webinar, we will go over building a thesis in Sentieo's RMS (Research Management System).
We still come across many haphazard systems for research management (from consumer apps to "systems" with no connection to the rest of your workflow). This leads to several problems:
Analyst Inefficiency
The lack of integration with the rest of your workflow is costing you time. Switching from a data terminal to a document reading/search to Excel to a collaboration software all day, every day adds up.
Portfolio Manager Inefficiencies
How much time do PMs spend on catching up/supervision? Now monitoring note-taking, thesis building, and active theses can simply be done via widgets in one of the dashboards that you have in your Sentieo platform.
Internal and External Compliance
How much time does your team spend meeting compliance requirements? Strict access and version control, along with powerful search enable the fulfillment of compliance-related requests in seconds.
Lack of IP Control and Standardization
Disparate tools, even within the same team, and inconsistent formatting/content make it difficult to control and standardize your intellectual property.
Having a purpose-built, integrated, and flexible RMS is essential to improving your investment process.
In the webinar, we will cover multiple aspects of thesis building and updating, including:
Collecting information from everywhere in the Sentieo platform
Contributing information from outside sources
Versioning
Collaboration
Dashboard monitoring
We will also discuss specific elements like structured fields, sections, attachments, updates, and version control, as well as the broader research management from a PM's viewpoint.