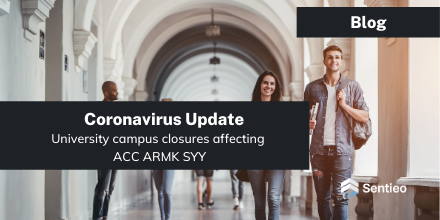 Today, we continue our coronavirus market impact series with a focus on the outbreak's effect on universities.
University campus closures are affecting stocks as high-profile schools move to online instruction (we covered the early move to "work from home" stocks on our blog a few weeks ago). Today we saw the market being somewhat slow to react to these announcements: for example, Tuesday morning the Harvard Crimson tweeted that students were required to move out of the dorms no later than March 15th.
College housing pure-play American Campus Communities (ACC) opened at $42.77 and proceeded to drop 10% over the next few hours as more announcements started rolling in. We saw a similar pattern with Aramark (exposure to university dining/events/sports): the stock had about a 6% intra-day drop. Coincidentally, we did stress-test Aramark using our online model vs. current consensus during our webinar on Monday. Food distributor Sysco had a 5% drop.
---
Quickly gauging exposures across corporations
Using advanced search tools such as in-10K, in-Risk Factors, and in-table searches for quantification can help you quickly gauge exposures. For example, we can see that Sysco's education business (which includes K-12 and higher ed) is around 9% of revenues.

---
On the Risk Factor side, here is APTS (ACC's Risk Factors also get picked up)
---
One "campus" stock that seems unaffected so far is BNED
The seasonality in the college bookstore operator has been favorable in this case, as we can see in the visualization of quarterly revenues and EBIT below (from our data visualization tool Plotter)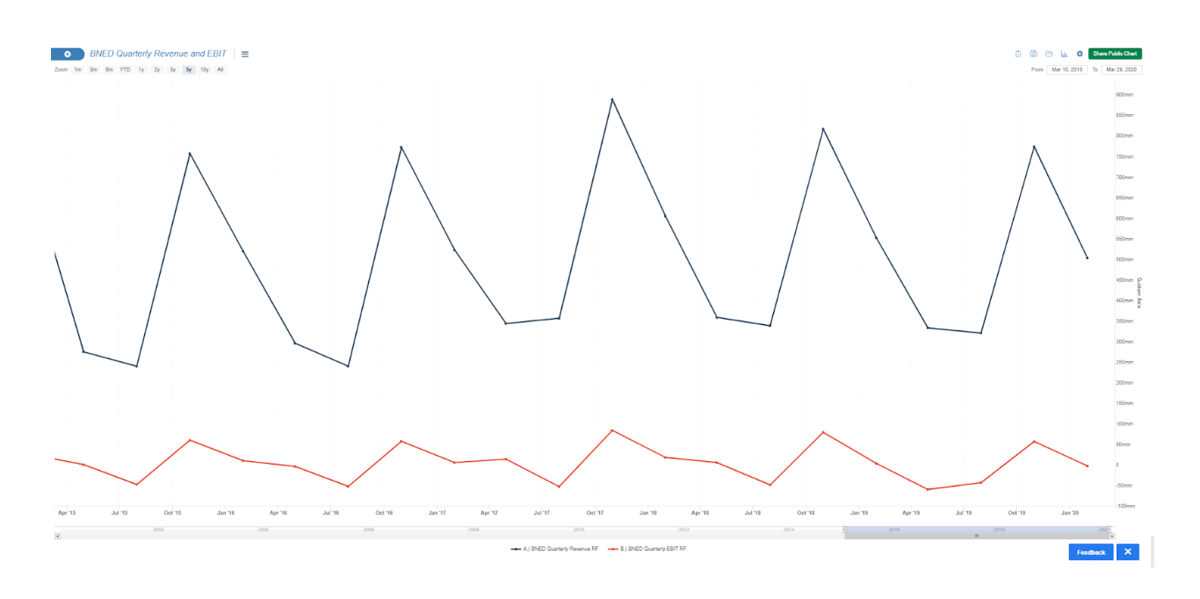 ---
Elsewhere in coronavirus comments
We continue to see travel-related companies pulling guidance (as we spotted on Monday afternoon, and shared with you on Tuesday morning). For example, we saw Delta Airlines, Jet Blue and Royal Caribbean pulling their 2020 numbers. This will be a recurring theme as uncertainty increases by the hour.
Given the ubiquity of the outbreak, we are noticing an increase in coronavirus-related discussions without mentions of the virus (or synonyms, like COVID) as the problems discussed are widely understood to relate to the outbreak. Here are two supply chain-related comments from the Barclays Healthcare Conference (held virtually this year).
---
Transcripts (monthly doc count) with "quarantine"
We saw a lot of mentions of Italy/Milan/Lombardy in transcripts during the day across industries. We are also seeing the MTD transcript count with mentions of "quarantine" move upwards, now at 50 in ten days. Some green shoots though: QRTEA (Retail) and ALB (Lithium) noted normalization in China.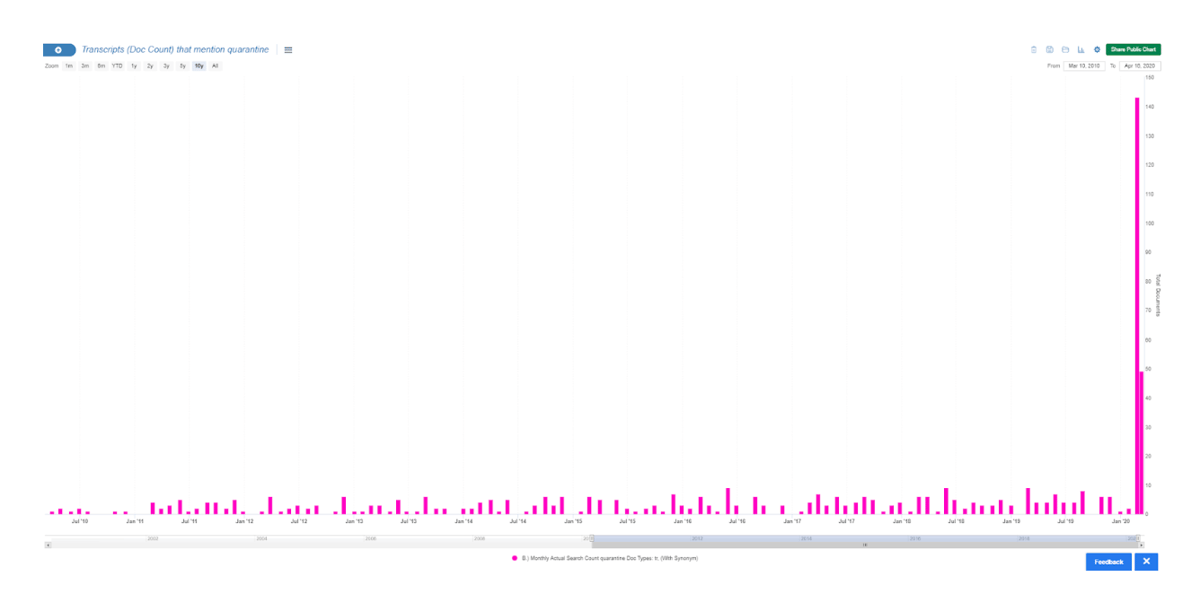 ---
Transcripts (monthly doc count) with Italy/Milan/Lombardy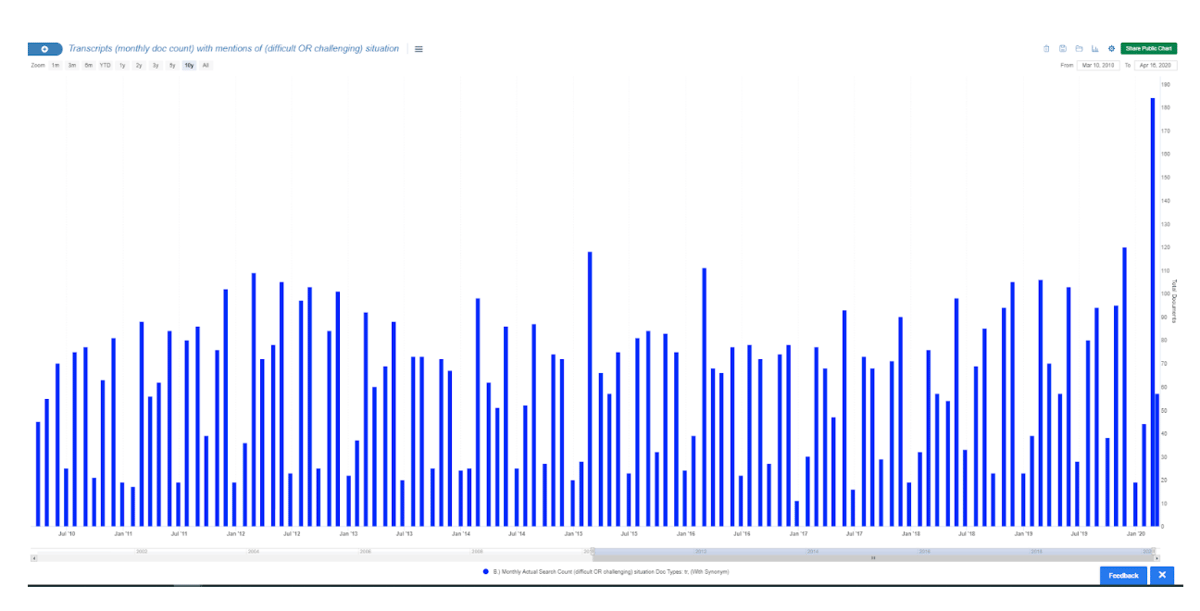 Comments on China normalization from Albemarle
---
Comments on China normalization from Qurate Retail (parent of QVC, HSN, Zuilily and other ecomm brands)
---
I hope this was helpful. If you have any questions, please don't hesitate to reach out. And make sure you register for Friday's webinar for more analysis and live Q&A.
If you would like to receive these posts as a daily email update, please sign up below: