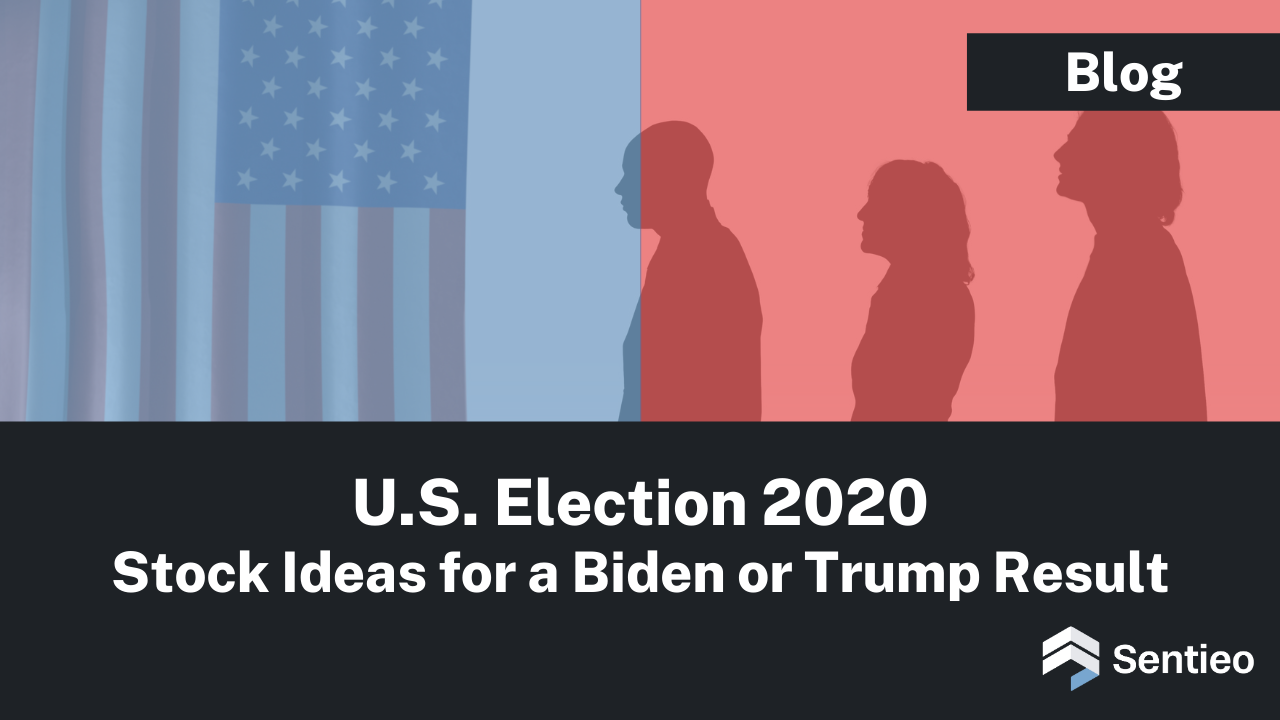 The 2020 election is heating up and the outcome of the presidential race will likely have an impact on public equities. In the lead up to the first presidential debate this week, we spent a lot of time reading through the platforms of the candidates, both the extensive Biden-Harris platform and the far less extensive Trump-Pence platform (one Bloomberg Opinion writer said "Donald Trump's Platform Doesn't Bother with the Details" as the second term agenda consists of bullet points, without any elaboration.)
We used this analysis to identify four investable themes for each candidate, outside of the obvious things like a democratic win would be good for renewables.
For Biden/Harris our research focused on a combination of lesser known, "under the radar" policy positions, the established track record of the Obama-Biden administration on these issues, and state or local programs already in place that can serve as blueprints for changes at the federal level, in contrast to "moonshot" proposals.
For Trump we relied more heavily on prior market action around President Trump's election, along with the bare-bones policy intents, past legislative efforts, contrasts to Biden's platform, and simply just "betting on the jockey."
What is common between the two reports is, of course, the expression of our views through the public markets.
Today we are excited to release the results of this research in our two reports: Six Stocks and One ETF for a Biden Presidency and Six Stocks and One ETF for a Trump Second Term.
Our U.S. Election 2020 Dashboard which includes a price monitor for the watch lists, data visualization on total returns for the different baskets as well as the SPY, a news feed and visualization of search trends and visits to each candidates campaign site, NLP heatmaps, betting odds for the election, and even a live news widget, will be accessible to customers as a dashboard template right after this week's debate. If you're not a customer, but want to check out the full dashboard, you can sign up for a free trial.
You'll find a synopsis of each theme on the Election 2020 home page or subscribe to the Sentieo blog for snapshots over the coming weeks.