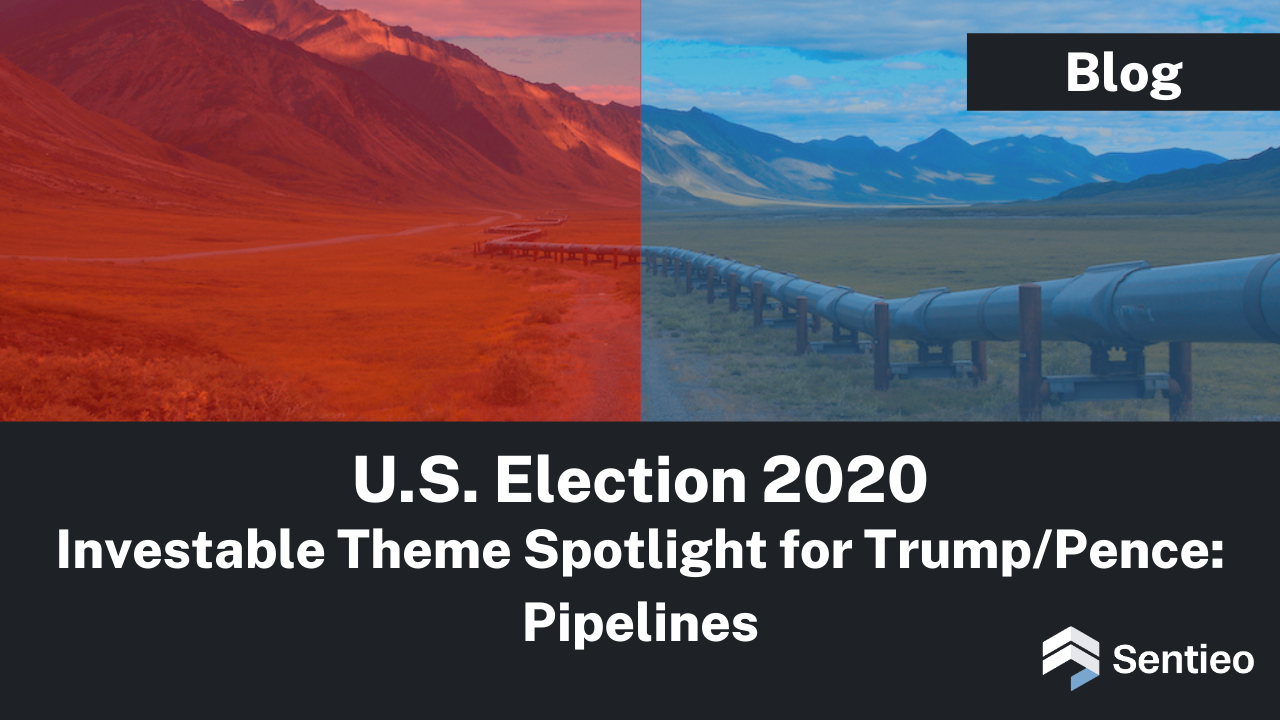 In the weeks since the first U.S. presidential debate, we've covered some of the investable themes for both campaigns, including: higher education, police funding, cannabis decriminalization, private prisons, caregiving, credit reporting, and rural America. Just in time for tomorrow's election, we're reviewing the last of the investable themes for Trump: pipelines.
New pipeline projects have come under political fire from many angles over the last few years: for example, here is the ACLU coming against the Keystone XL project and the American Library Association's statement against the Dakota Access Pipeline.
While not present in President Trump's bare-bones agenda, pipelines are featured in the separate "Promises Kept" website. In the Energy and the Environment section, we see mentions of Keystone XL, Dakota Access, and the New Burgos pipelines, along with LNG/energy exports claims as well as the opening up of extensive new areas for exploration, including in the Arctic National Wildlife Refuge and in the Gulf of Mexico.
And there is another angle that we uncovered: a number of publicly traded US pipelines are structured as Master Limited Partnerships ("MLPs" for short), a subset of publicly traded partnerships, in contrast to most "regular" stocks. MLPs are used for tax-efficient income and estate planning purposes, as described in this piece from Brookfield Asset Management.
AMLP TO BENEFIT
A Biden administration is likely to end at least the "step up" advantage (or loophole, if you prefer), as outlined in this Tax Policy Center analysis. We see pipelines as more attractive under an explicitly tax-, pipeline- and hydrocarbon-friendly president: our choice here is the industry index ETF, Alerian MLP ETF (NYSE: AMLP).

You can read more in our reports: Six Stocks and One ETF for a Biden Presidency and Six Stocks and One ETF for a Trump Second Term. You can also find a synopsis of each theme on the Election 2020 home page as well as a preview of our U.S. Election 2020 Dashboard here.