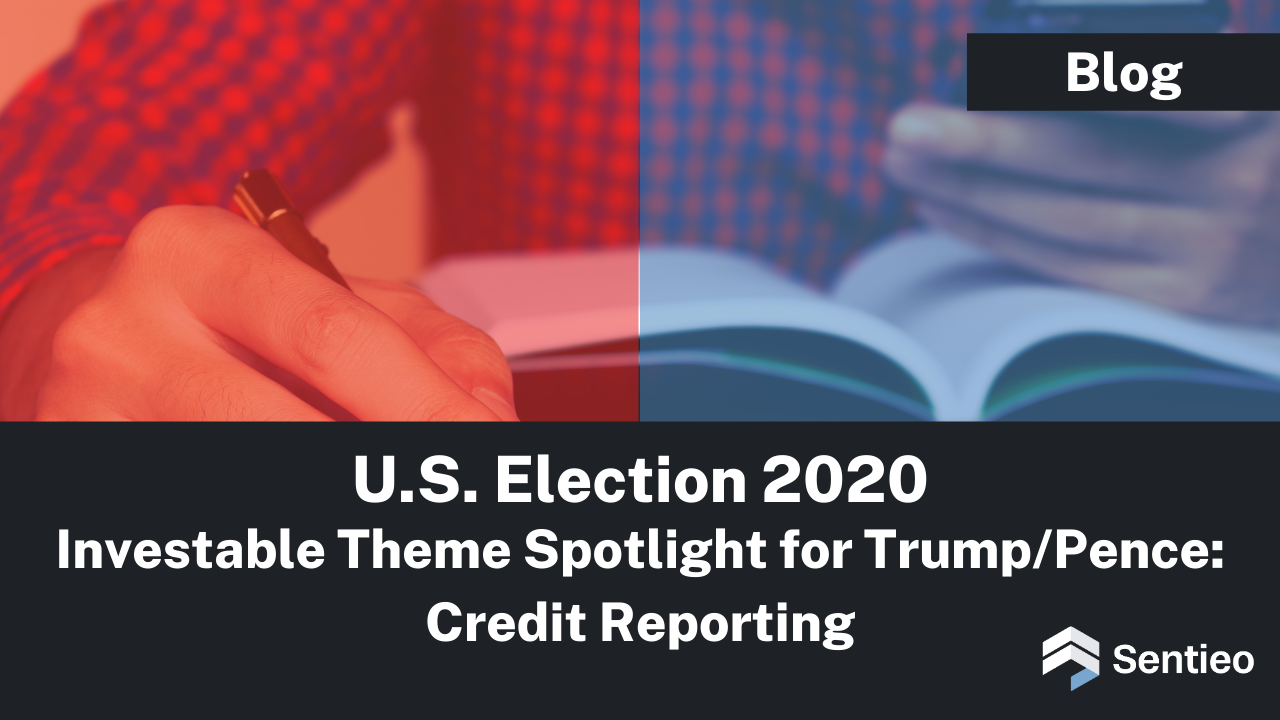 In the weeks since the first U.S. presidential debate, we've covered some of the investable themes for both campaigns, including: higher education, police funding, cannabis decriminalization, private prisons, and caregiving. Today, we're looking at the third theme for the Trump campaign: credit reporting.
This is one of the "under the radar'' platform positions in the Biden-Harris platform that is not directly addressed by President Trump's published agenda.
Tucked in the extensive housing plan, we read that, if elected, Biden would establish a public credit reporting agency, under the Consumer Financial Protection Bureau (an agency whose creation was spearheaded by democratic Senator and presidential primary candidate Elizabeth Warren).
We see a Trump re-election as a positive for the "status quo" in regards to credit reporting, and, broadly, as a negative for the CFPB given the extensively negative relationship history between the President and the Bureau.
FICO AND EFX TO BENEFIT
The two credit reporting plays, Fair Isaac (NYSE: FICO) and Equifax (NYSE: EFX), have seen substantial P/E multiple expansion over the last few years which is why we see the "status quo" as important. A public competitor would likely lead to substantial shrinkage in valuation as investors would look at the market share of the de-facto public mortgage giants, "Fannie and Freddie," as a guide.
You can read more in our reports: Six Stocks and One ETF for a Biden Presidency and Six Stocks and One ETF for a Trump Second Term. You can also subscribe to the Sentieo blog for more investable theme highlights. You can also find a synopsis of each theme on the Election 2020 home page as well as a preview of our U.S. Election 2020 Dashboard here.