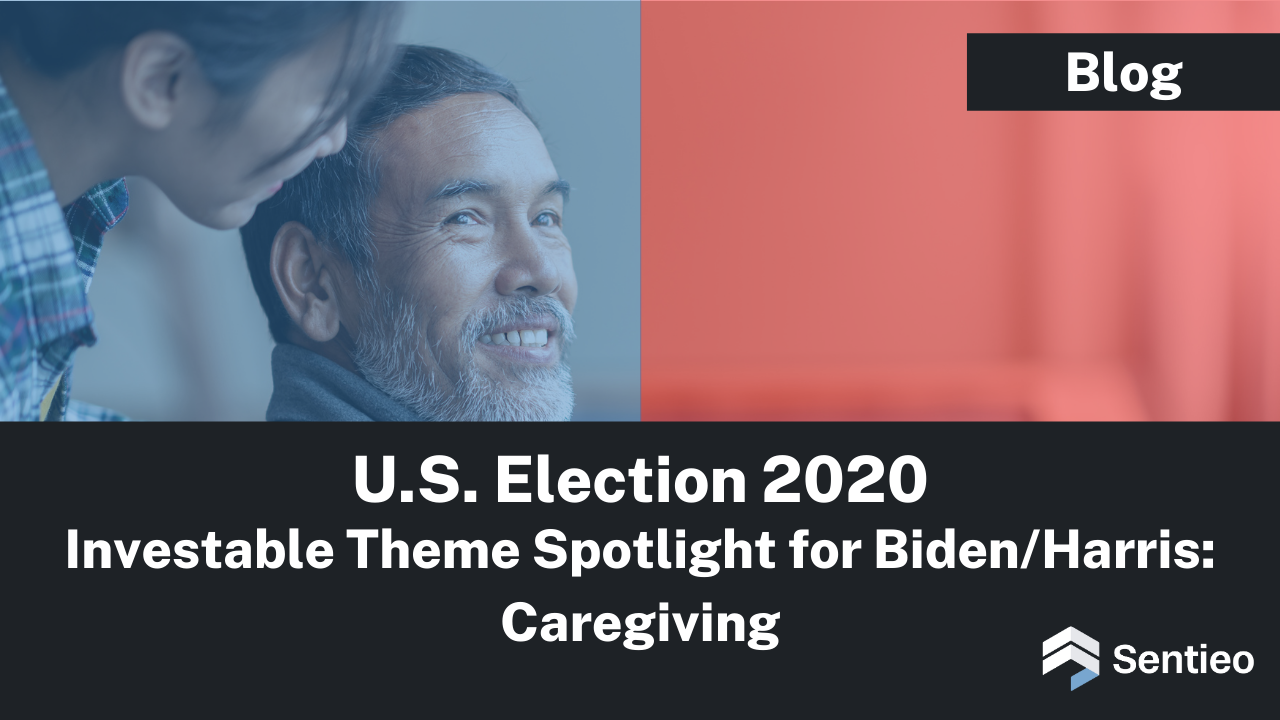 Over the past few weeks we've been covering the investable themes for both campaigns. So far, we've discussed higher education, police funding, cannabis decriminalization, and private prisons. Today we look at the next theme for Biden: Caregiving.
Biden's own tragic family history is not very well-known. He lost his first wife and their one-year old daughter in a car accident in 1972, while both of their sons, Beau and Hunter, suffered injuries. Biden considered quitting the Senate to take care of his sons, according to the article linked above. More recently, Beau died in 2015 after a two-year battle with brain cancer.
The Biden-Harris platform on caregiving is very extensive, including both care or adults and children.
Among the proposals for child care, we see a paid 12-week leave (the US is the only OECD country without a national paid family leave), and affordable universal care for 3- and 4-year olds, very similar to what is currently in place in New York City ("3-K" and Universal Pre-K for 4-year-olds).
BFAM TO BENEFIT
The Biden-Harris plan also envisions tax credits and extensive staff training. We think that a likely beneficiary of his would be Bright Horizons (NYSE: BFAM), a publicly traded provider of childcare services. Even with the lockdowns, BFAM managed to have positive net income, which we view as a proof for the strength of the model.

You can read more in our reports: Six Stocks and One ETF for a Biden Presidency and Six Stocks and One ETF for a Trump Second Term. You can also subscribe to the Sentieo blog for more investable theme highlights. You can also find a synopsis of each theme on the Election 2020 home page as well as a preview of our U.S. Election 2020 Dashboard here.