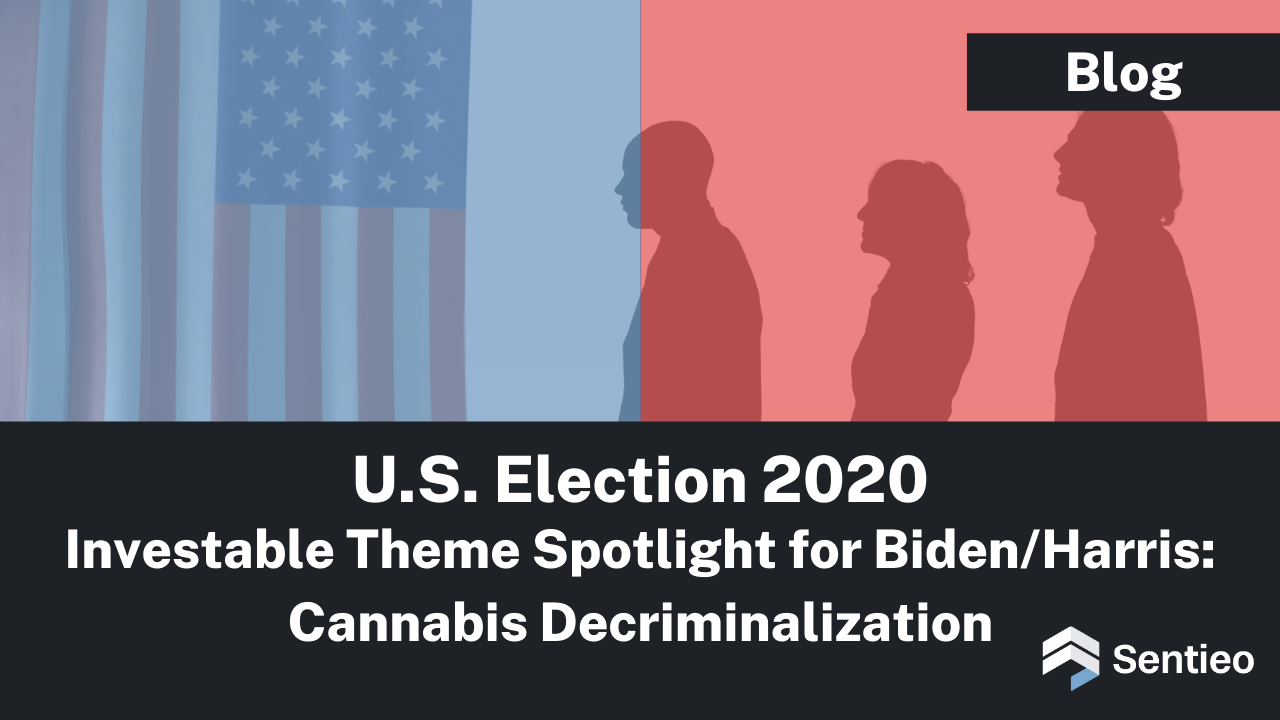 In the weeks since launching our U.S. Election 2020 dashboard and reports: Six Stocks and One ETF for a Biden Presidency and Six Stocks and One ETF for a Trump Second Term, we've been covering the investable themes for both campaigns. So far, we've discussed Higher Education and Police Funding. Today, we're going to look at the second theme in the Biden/Harris portfolio: Cannabis Decriminalization.
The decriminalization of cannabis at the federal level is a part of the broader Biden-Harris criminal justice reform initiative. Like the other ideas here, we look for situations where there are already established state or local developments that resemble the presidential candidate's ideas. The individual US states are currently at very different levels regarding the legality of cannabis: from felony for possession to legal sales for recreational purposes. The federal situation has also made it difficult for operators to obtain services such as banking and insurance.
The current Biden position is (1) decriminalize use and expunge prior convictions, (2) legalize medical use, and (3) leave recreational use up to the states. Biden would also reclassify cannabis as a Schedule II drug, enabling medical studies (currently a Schedule I drug, along with heroin, MDMA, and others).
We believe that the federal decriminalization under a Biden-Harris administration will go further than currently listed: Senator Harris has been actively trying to "atone" for her aggressive anti-cannabis record as a prosecutor in California, something that came to prominence during the Democratic Primary Debates in this widely-circulated exchange between Congresswoman Tulsi Gabbard and Senator Harris.
MARKET CAP DROPPING FOR LEADING PLAYERS
The current state of the public equity markets in the cannabis space is somewhere between disgust and revulsion. We can see it in the 75% drop in aggregate market capitalization of four of the top players in the space: Canopy Growth, Aurora Cannabis, Tilray, and Cronos.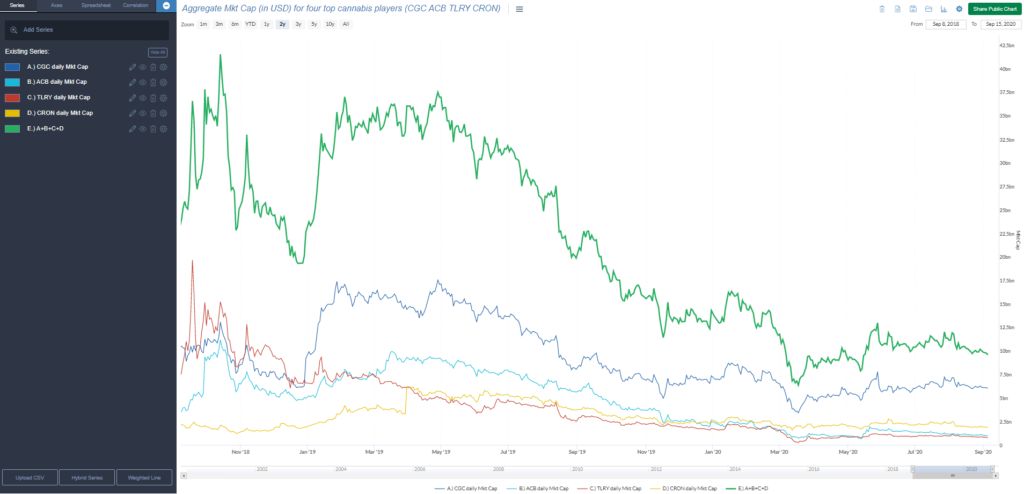 ETF MJ TO BENEFIT
Given the vastly different state-by-state dynamics, here we feel making an "industry bet" is more appropriate: the largest AUM ETF's ticker is MJ (others include TOKE, YOLO and THCX). We can see that the 90-day moving verage ETF price has stabilized and is inflecting upwards.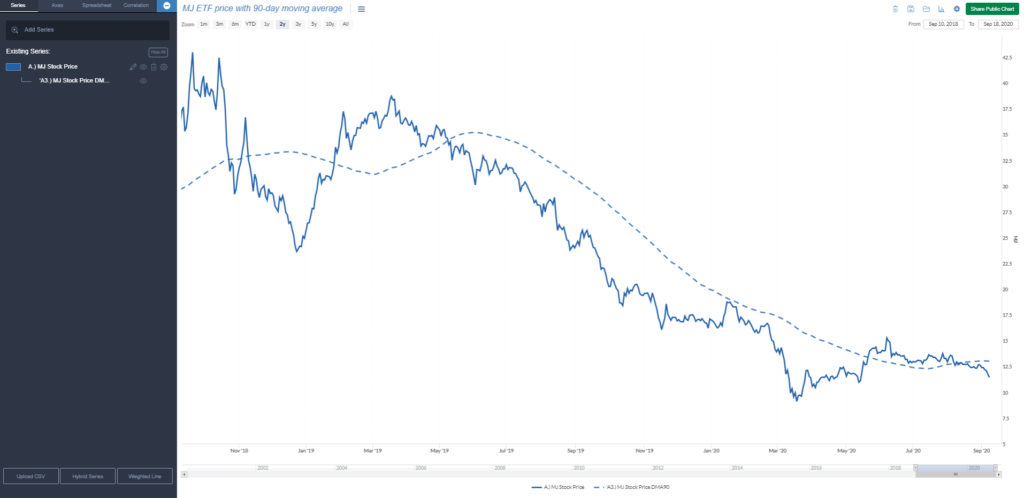 Subscribe to the Sentieo blog for more investable theme highlights. You can also find a synopsis of each theme on the Election 2020 home page as well as a preview of our U.S. Election 2020 Dashboard here.