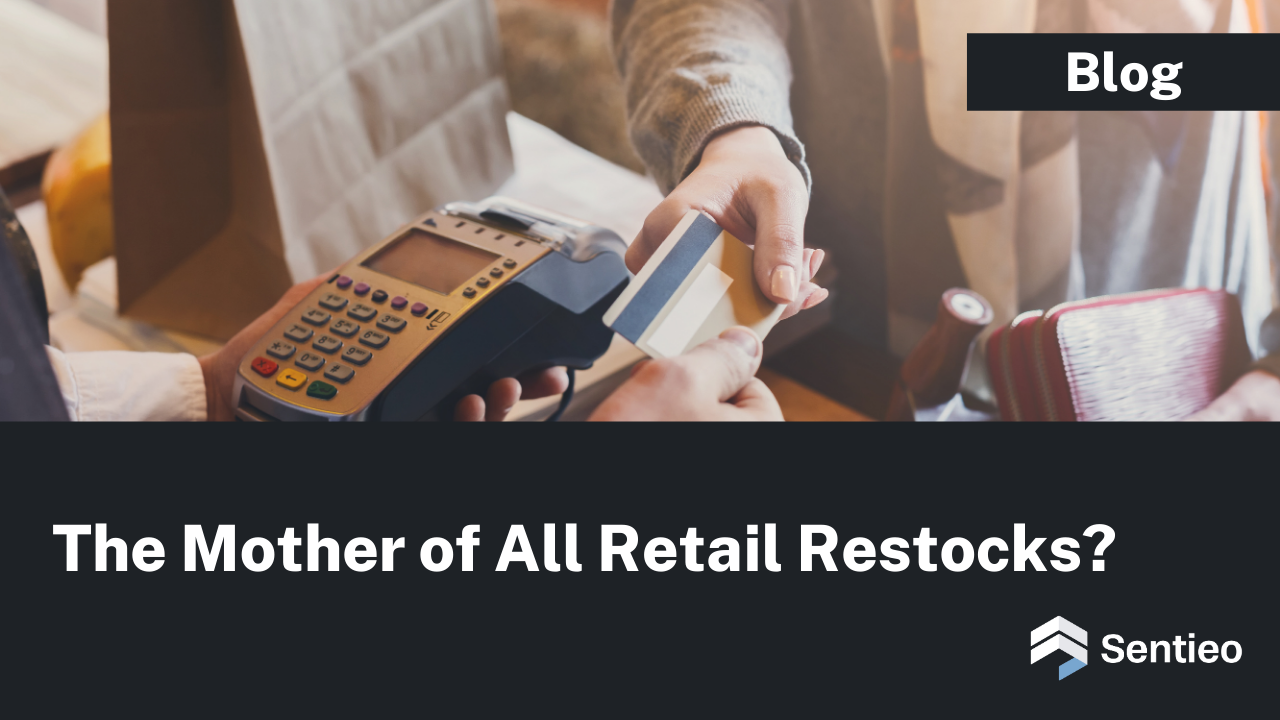 To say that covid has changed everything would be an understatement: we continue to see surprises (both positive and negative) across different sectors. We used our Natural Language Processing heatmaps to spot the strength in homebuilders "before it was news" in July. We have been keeping tabs on the strength in outdoor activity plays and firearms/ammo stocks. 
Today we are focusing on retailers (late Q2 reporting sector as their FY typical ends at the end of January). Many retailers reported strong sales (ie Home Depot with a 20%+ comp). We decided to look at what is happening with sales and inventory levels in the sector. 
In our data visualization tool Plotter, we combined with quarterly sales for eight major retailers: Walmart, Target, Home Depot, Lowe's, TJX, Best Buy, Dollar General, and Gap. We see the regular seasonality but look at the most recent quarter: there was a major drawdown in inventory (gray) as sales (red) spiked. A version of this chart but with 33 retailers was used by our friends at the Financial Times last week ("US retailers short of goods ahead of winter holiday shopping season"). 
We see the distinctive seasonality: inventory (gray color) builds ahead of Q4 sales. We also see that most of the time, inventory levels are higher vs. the year-ago quarter as these retailers open more units. Sales show a similar pattern: sales peak in the quarter after the inventory build-up. This year is a very visible departure from the usual pattern.
To get a better idea of this unusual move, we divided this aggregate inventory level over the years by the aggregate quarterly sales. We then added mean and one standard deviation lines above/below. We can see how highly unusual last quarter was. 
(A note for our accounting enthusiasts friends: we do have days inventory as well, however here we were trying to capture the overall inventory value to the overall sales for the industry. You can view the days inventory for the individual names and the unweighted average here. It paints a similar picture.) 
We surmise that the unusual move in the last quarter has been propelling the transportation stocks to new highs. Here we are looking at the IYT, the transportation ETF powering to new highs recently: an impressive feat given the weight of the airlines in the ETF.
Looking more closely at some of the trucking names, we see a pretty sizable valuation expansion (rolling NTM EV to EBITDA). The three stocks are ODFL, CHRW and LSTR.
The trucking valuation expansion indicates that the retailer inventory restocking could be a boost in the "real" economy for Q4. Stay tuned.