If you feel your research process spends more time chasing information than analyzing it, you're not alone.
Sentieo partnered with the Harvard Business Review (HBR) to publish a briefing paper that highlights how inefficient research processes can hinder a firm's pursuit of alpha and while technology is part of the cause, intensifying the flow of information, it can also play a role in the solution.
One of the key foundational themes of the paper: the challenges that analysts face when researching investment opportunities. For emerging funds, these challenges are often heightened due to their impacts on smaller research teams.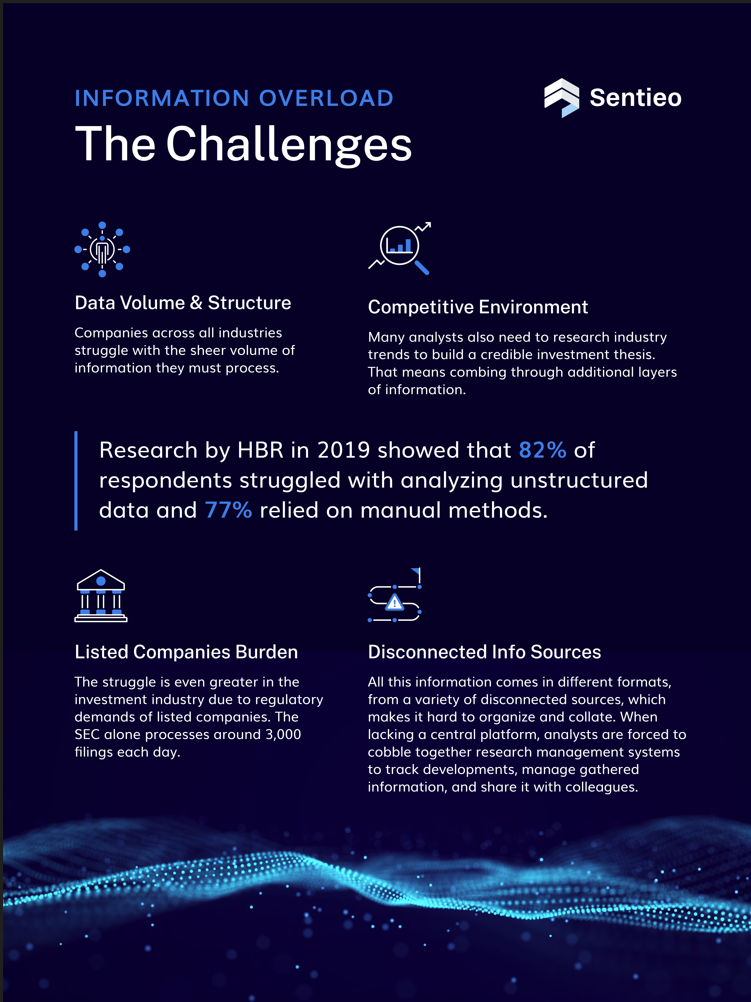 Download the full infographic.
But a good investment team knows that information inefficiencies present opportunities for alpha. As a result, if you can create a more efficient method for your analysts to move through the process from idea generation to investment recommendation, your firm can establish a competitive advantage.
Today, the evolving landscape of AI, machine learning and natural language processing technologies opens new paths for emerging investment funds to level the playing field with larger competitors. We'll explore this in our next insight piece.