From the rise of indexing and quantitative strategies to an explosion of alternative data and fee compression, we've seen an evolution of the market. The need to "research different" to maintain your edge is greater today than ever before.
In our three-part blog series, "Taking a Data-Driven Approach to Alpha Generation," we're covering three different strategies to overcome overreliance on hunches, intuition, or biased views. We're also recommending ways to start quantifying and visualizing investable trends— to ultimately generate alpha faster. In the last few weeks, we've discussed how to make alternative data work for you and how to capitalize on your internal datasets for alpha generation. Today, we're wrapping up the series with how to create powerful visualizations over time using sector-level financial metrics.
If you had an idea about leverage trends in US Consumer Staples, you could chart the quarterly Net Debt to EBITDA ratio for a basket of stocks and then calculate a simple average of these to see the overall trend. The example below shows that after a decade of low interest rate policies, consumer staples companies are now substantially riskier, from a credit perspective.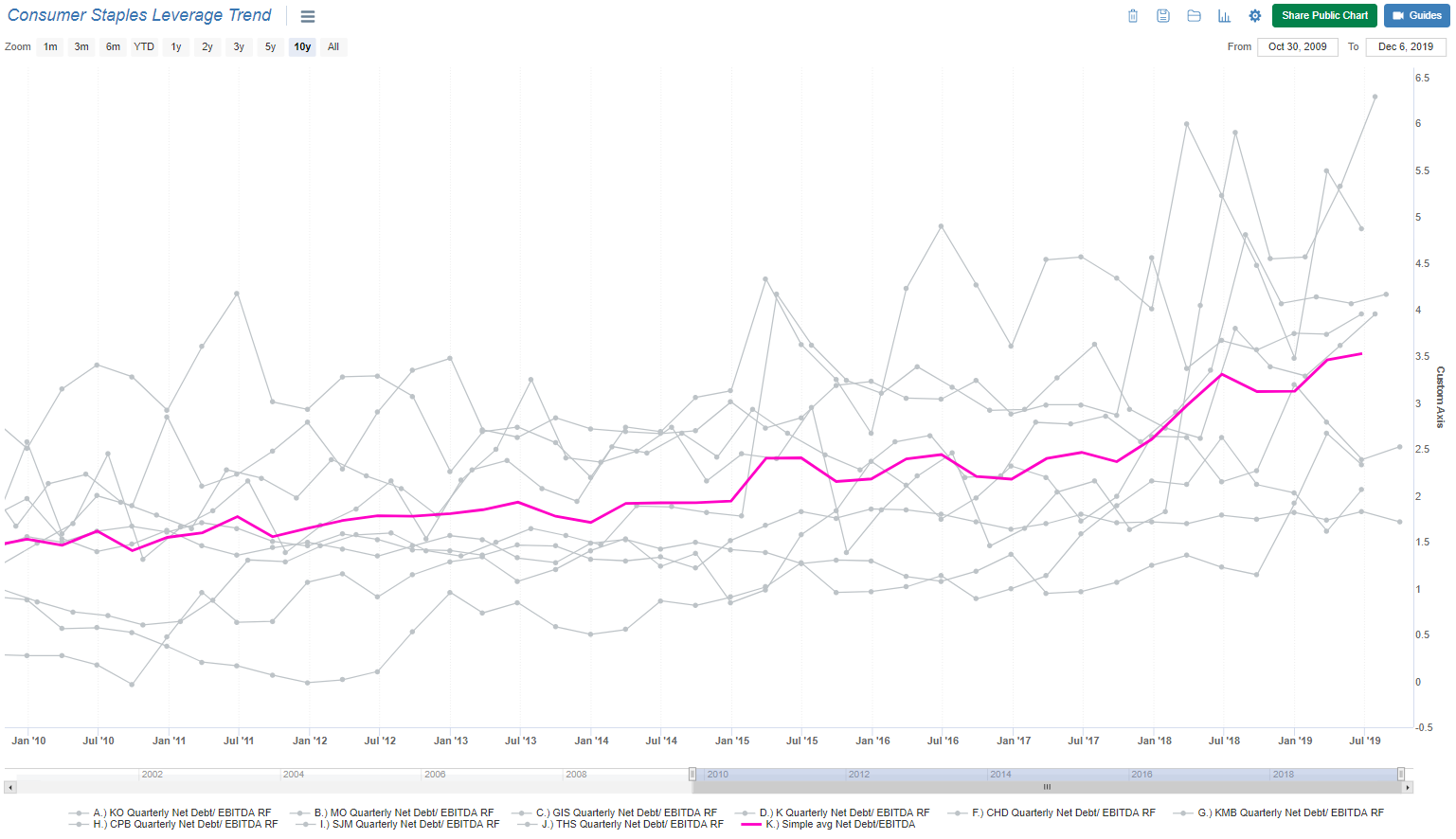 Interactive public viewer chart link
Or if you combine the market caps of the publicly-traded US homebuilders and chart it against the US 30-year fixed mortgage rate, you see the really high sensitivity of the builders' collective market capitalization against the mortgage rates.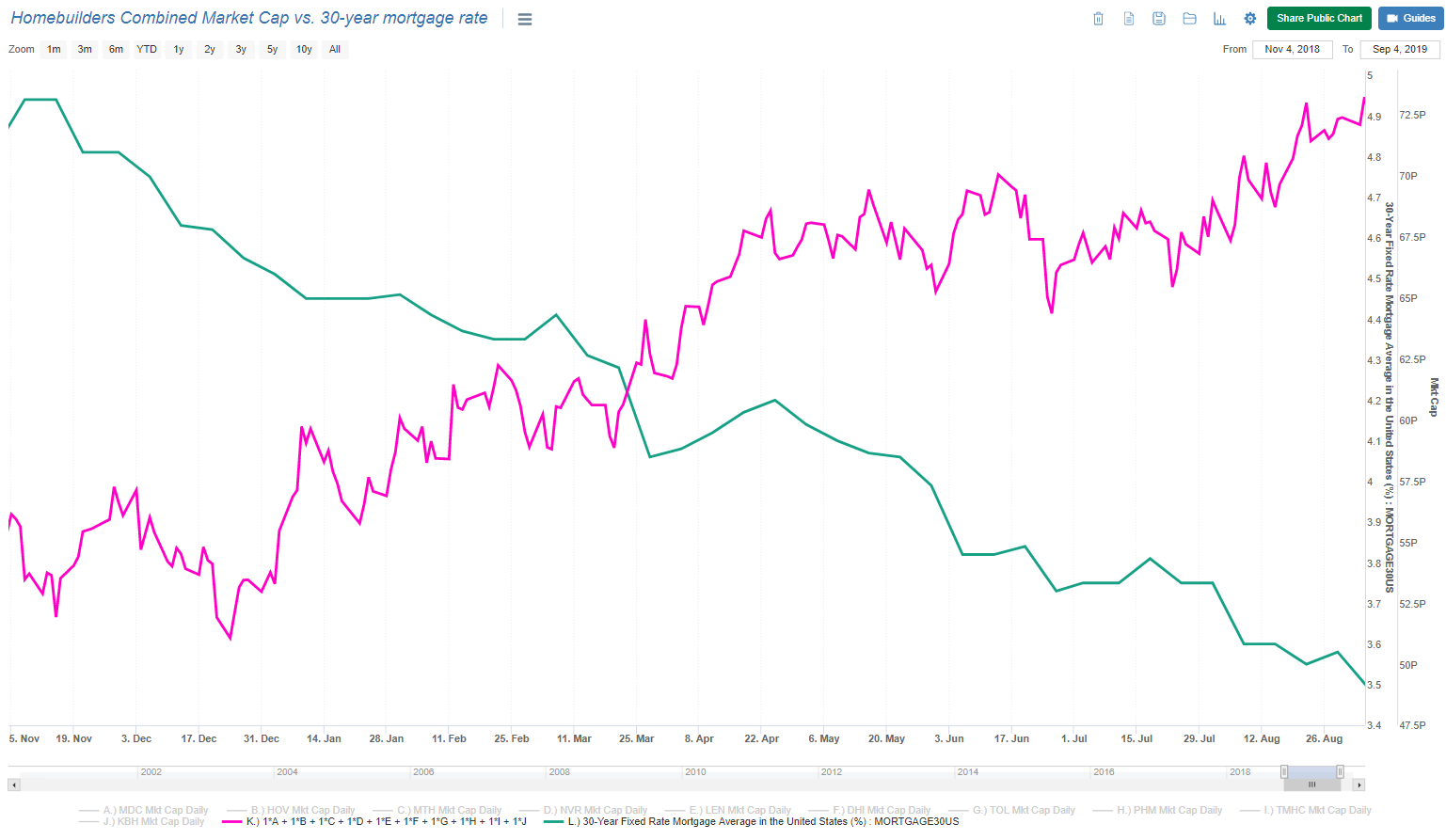 Interactive public viewer chart link
Innovative combinations and visualizations of traditional data sets are another proprietary approach to supporting your research efforts. Successful investors identify new trends and develop winning investment theses every day. The question is: who will identify the trend first? It's no longer enough to simply be accurate; today you need to be accurate the fastest. Technology is key here. From using alternative data and building out internal proprietary datasets, to combining traditional datasets, technology is enabling analysts to take advantage of the large and growing number of data sources out there.
We hope you enjoyed this series. Download the full guide to go even more in-depth on these three data-driven approaches.