Over the last few years, we have seen the not-so-gradual evolution of investment marketing, from the rise of indexing and quantitative strategies to the explosion of alternative data and fee compression. The need to "research different" to maintain your edge is greater today than ever before. But despite the changes, there remains one major thing all successful investors do: correctly identify trends.
Over the coming weeks, we will cover three different strategies to overcome overreliance on hunches, intuition, or biased views and start quantifying and visualizing investable trends, to ultimately generate alpha faster. You can skip ahead and read the full report here.
A couple weeks ago, we covered everyone's favorite industry buzzword: alternative data. Today, we switch gears and focus on how to capitalize on your internal datasets for alpha generation.
When looking to "supercharge" research, it's important to include internal proprietary data sets, such as search statistics on corporate documents, like earnings call transcripts. Unlike alternative data sets, which are widely available for purchase, document search statistics are your own internal proprietary data set. These can be a powerful source for trend identification and verification.
One example of this is the short-lived "gluten free" fad. A quick search of conference call transcripts that mention "gluten free" show that while gluten intolerance is in fact a real issue, it really only impacts a small percentage of the population. As a result, the corporate response clearly came and went.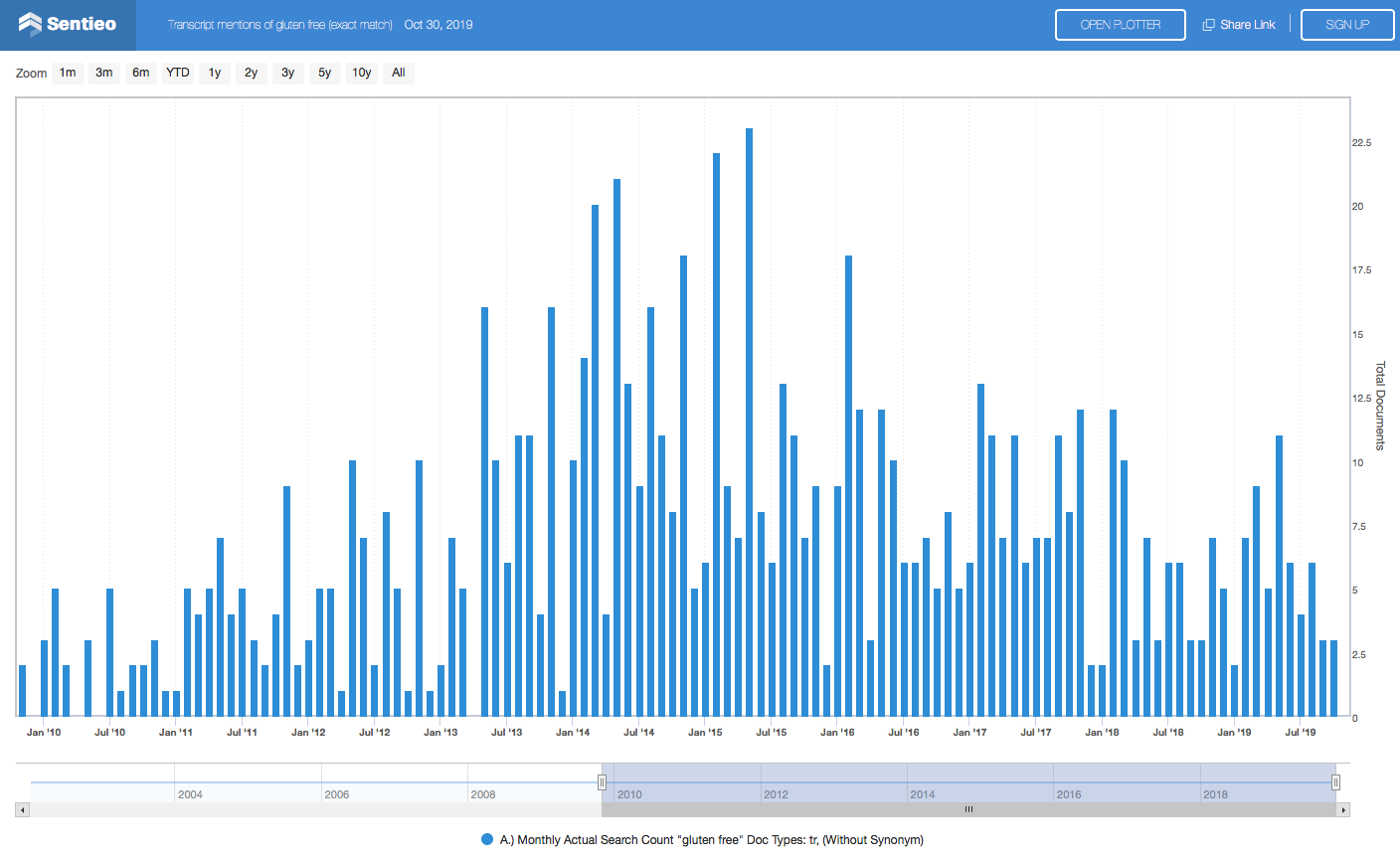 Another example is the opioid crisis. In this case, search statistics help quantify metrics for risk management purposes. For example, we can see that the number of 10-K filings with Risk Factors that mention "opioid" or "opioids" have increased substantially over the years.
Search statistics for documents can also be combined with financial metrics to spot trends in an industry group as a whole. For example, combining restaurant industry transcript mentions of "wage inflation" against the average adjusted EBIT margin for a group of US casual dining chains shows that the margin peaked and started to decline shortly after document statistics pointed to increasing wage pressures.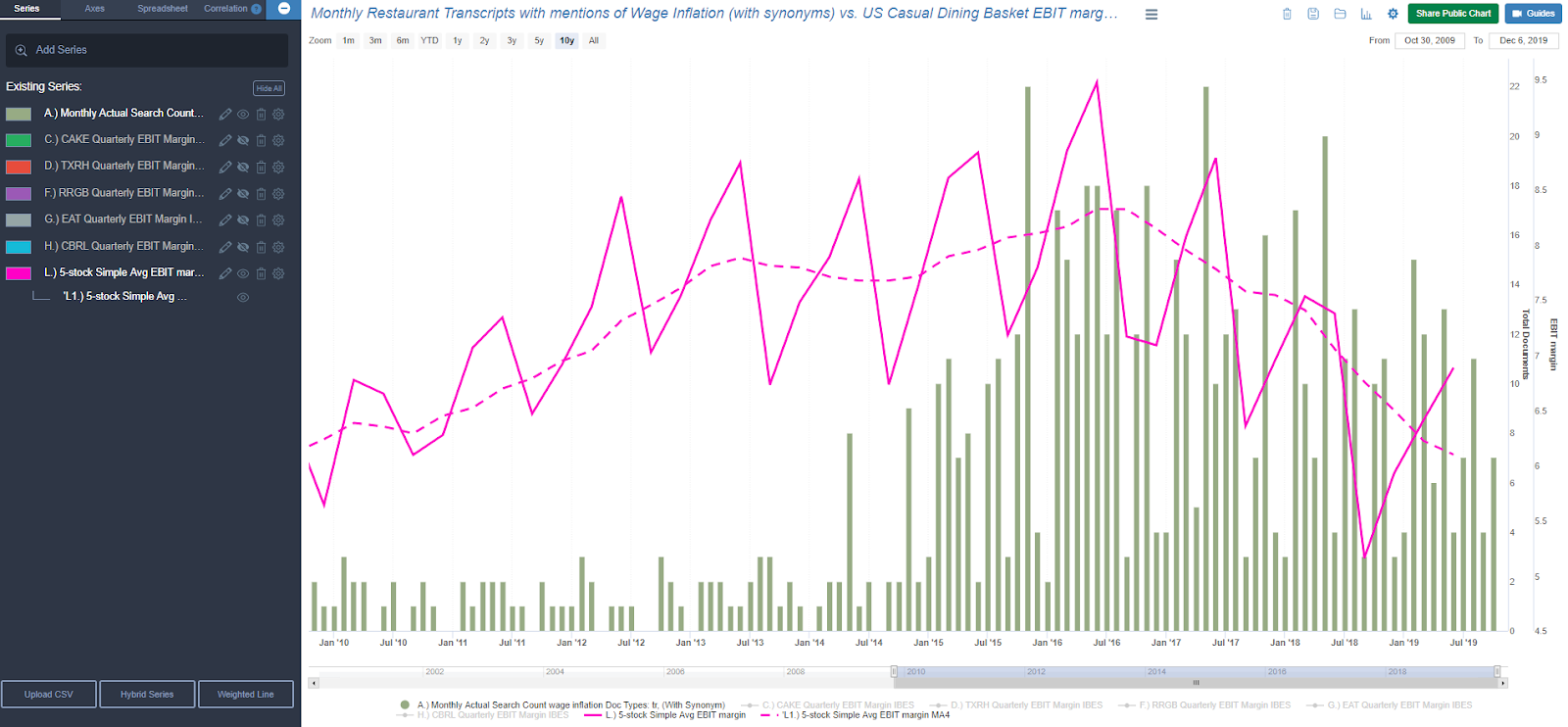 But these internal datasets can do more than just verify or quantify trends, they can also help you spot trending terms as well as "equivalents" to help you generate ideas and develop a thesis. For example, looking at all corporate documents for YUM! Brands (global parent of KFC, Pizza Hut, and Taco Bell), we can identify company-specific trending topics.
This same concept can be applied to searches for document types: searching 10-K filings with the SEC for Vietnam and other Southeast Asian countries are trending in the mix.
Most importantly, search statistics for documents are entirely your own proprietary data set. Because they're not available from the data vendors, they are your own competitive advantage and enable you to preserve your edge for longer.
Next week, we'll cover how to create powerful visualizations over time using sector-level financial metrics. If you can't wait that long, you can download the full report here.