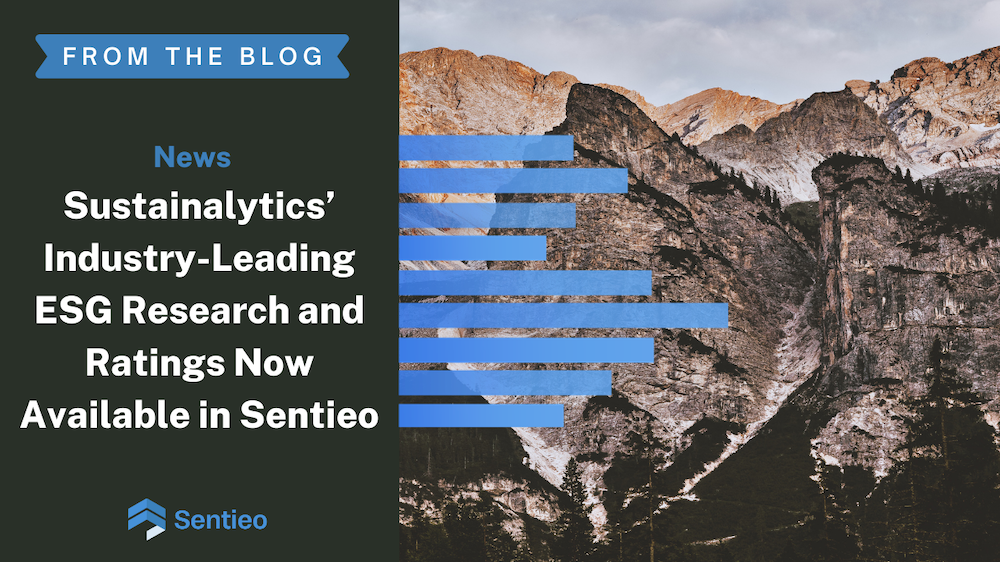 Integration of data sets into the Sentieo platform is a top priority for us. Today we are excited to announce that our customers can now access Sustainalytics' ESG Risk Ratings reports directly from the Sentieo platform they already use every day. 
Institutional investors are incorporating ESG information into their investment processes more than ever to:
mitigate risk
comply with regulatory requirements
meet client mandates
fulfill fiduciary obligations
Sustainalytics' ESG Risk Ratings help investors to identify and understand financially material ESG risks in their portfolio companies, including how that risk might affect performance.
"Demand for ESG data is at an all-time high and providing access to that data is paramount to our customers' success. By incorporating Sustainalytics more than 12,500 corporate ESG research and rating reports into Sentieo's AI-driven research platform, mutual customers can take advantage of industry-leading research in the workflow they already use every day. We are excited to work with Sustainalytics to empower customers to build smart, long-term ESG investment strategies faster." Mark Coriaty, CRO, Sentieo
Learn more by joining Sentieo and Sustainalytics for a webinar "Examining ESG Investing Trends with Sustainalytics and Sentieo" on May 6 at 2pm ET.