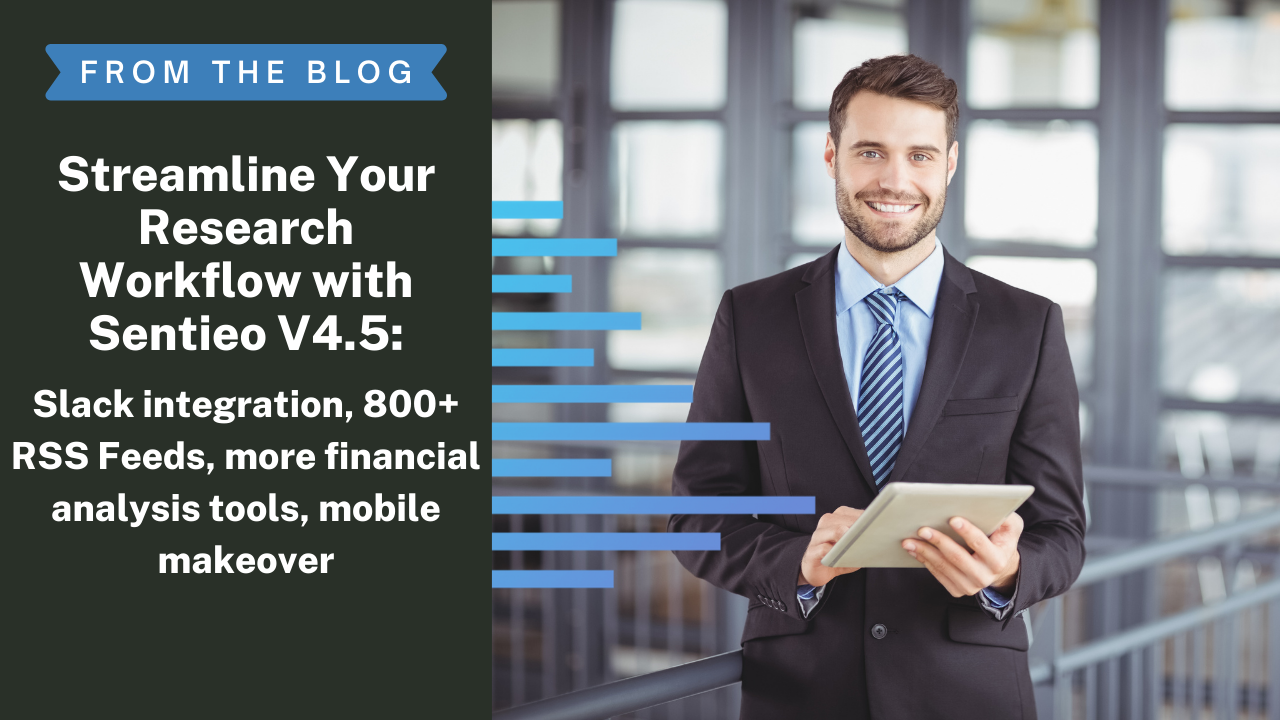 We are excited to announce the latest release of the Sentieo research platform, Sentieo V4.5, including:
integration with Slack so you can easily share documents and notes with existing team communication channels
new opt-in library of 800+ RSS Feeds
new relative performance analysis tool
brand new iPhone app with more features and a beautiful new UI
---
More Sentieo V4.5 Highlights
Quickly Analyze Trending Topics
We're making it even easier to quickly see what topics are trending and how sentiment is changing for a company, plus its peers and sub-industry.
Streamline Earnings Analysis
Our new Earnings Portal becomes the new home page for everything earnings-related in the Equity Data Terminal.
Access More ETF Data
Over 40 trading multiples, ratios, returns, and financial metrics are now available for all U.S. Equity ETFs, and a growing list of European and APAC ETFs.
---
Learn about these new features and more in the Sentieo V4.5 Release Notes and the Sentieo iPhone V2 Release Notes, or contact us to set up a free trial. Be sure to subscribe to the Sentieo Blog for more posts on the new release over the next few weeks and register for our mobile app tour webinar on January 19 at 2pm ET.