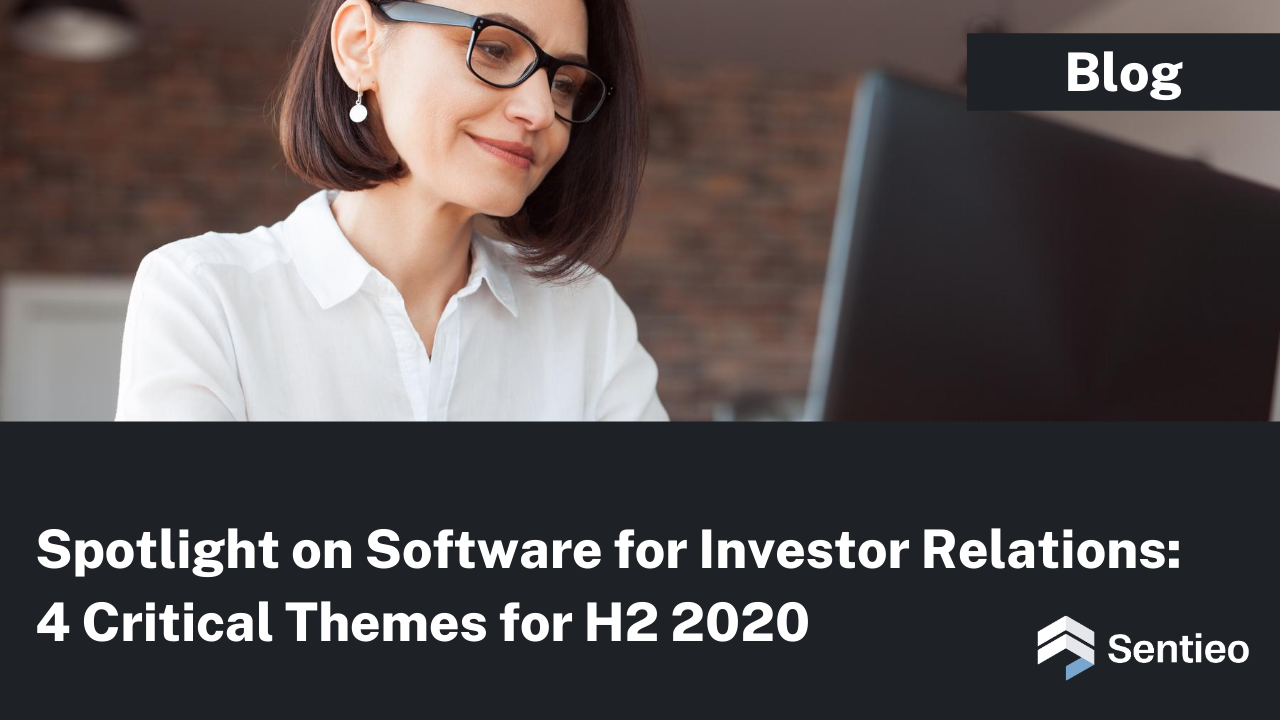 There is no doubt that the pandemic and its impact on the economy, business performance, and society has created new reporting challenges for investor relations teams in the Software sector. In the runup to Q2 2020 earnings, our team tracked signals to identify trends. What they came away with were four critical topics Software IROs and their staff should be prepared for in the second half of the year. We detail each of these topics in our new market report: Market Report: Top 4 Critical Themes for H2 2020 Software IR.
Today we're coving: Churn Trends
In addition to the pipeline health questions, we expect to see a heavy focus on churn metrics. It is not a secret that certain sectors are doing better than others, but also, within sectors, we are seeing SMBs struggling while larger enterprises are doing OK. We saw this in action around PPP funding availability, as well as public capital markets access: larger entities were better positioned to secure liquidity during the peak of the crisis, and have been able to both provide support to affiliates as needed (i.e. QSR chains helping franchisees through royalty and rent deferrals) or unilaterally reduce expenses (i.e. Nordstrom informing their landlords that they intend to pay 50% of the rent for 2020).
However, "regular" SMBs do not have this level of support or clout. We already saw numerous questions around SMB churn during the calls of companies that report "off cycle" as well as during recent conferences and investor days. In this screenshot, we can see several questions regarding SMB churn during PagerDuty's Q1 call in early June 2020.
We expect this to be a major theme in earnings calls this quarter as well as next. Software IR teams should be fully briefed on churn metrics—their own as well as those of their peers.
To read more of our findings for H2 2020, download the full report for Software Investor Relations here. To read our take for analysts check out Monday's blog or download the full report "Top 4 Critical Themes for H2 2020 Software Analysts."