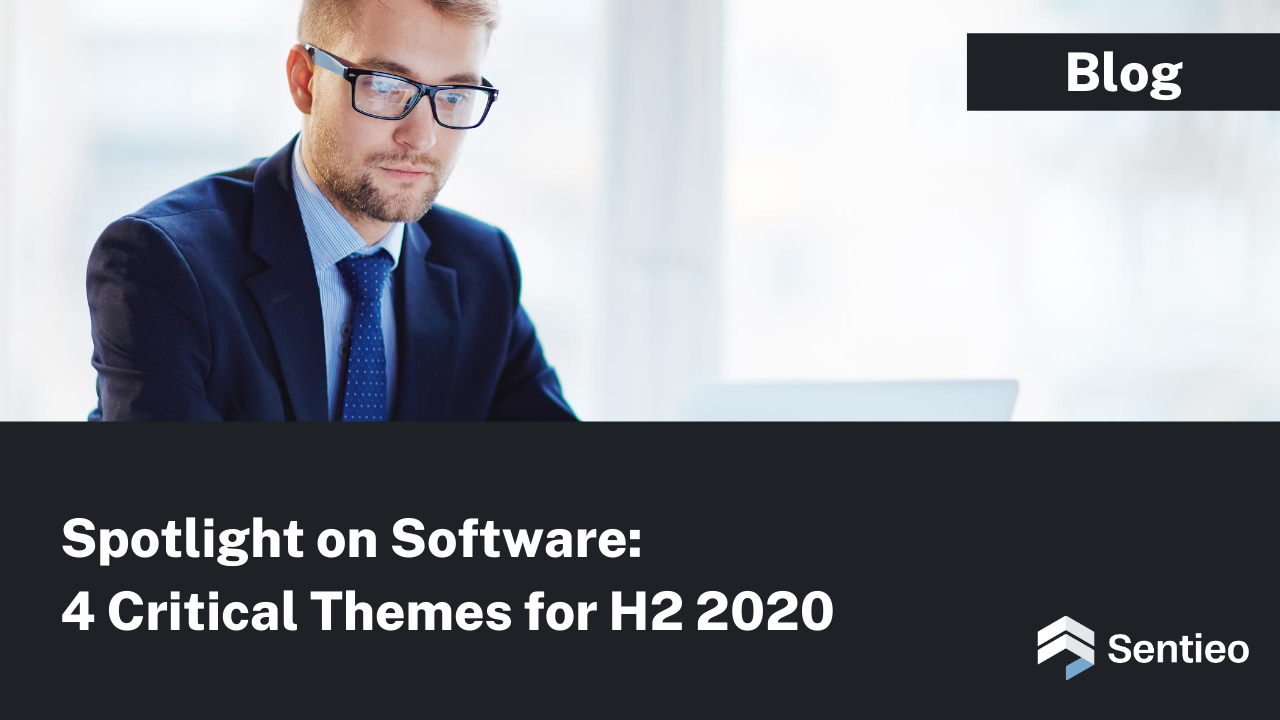 There is no doubt that the pandemic and its impact on the economy, business performance, and society has created new reporting challenges for companies in the Software sector. In the runup to Q2 2020 earnings, our team tracked signals to identify trends. What they came away with were four critical topics Software analysts should be tracking in the second half of the year. We detail each of these topics in our new market report: Top 4 Critical Themes for H2 2020 Software Analysts.
Today we're coving the first: Pipeline Status
The COVID recession has resulted in widespread conference cancellations and budget cuts, while disruptions to daily life have made attracting the attention of buyers harder than ever.
At the same time, and perhaps surprisingly, we have observed a serious EV-to-Sales valuation expansion in the software space. In our SaaS sample below, the unweighted average EV to NTM Sales (in fuchsia) for about 20 names has expanded dramatically, from 13.5x at the start of the year to over 20x.
Given the lofty expectations going into the second half of the year, we expect a heavy emphasis by analysts on the state of the pipeline. Companies should be prepared to answer:
What is taking place instead of industry and user conferences?
What has been happening with the sales cycle?
What percentage of large deals are getting pushed back because of budget cuts or general uncertainty?
Have the travel restrictions affected the ability to sell beyond just the effect of the cancelled in-person events?
To read more of our findings for H2 2020, download the full report for Software analysts here. To read our take for investor relations check back here on Friday. Can't wait that long? Download the full report "Market Report: Top 4 Critical Themes for H2 2020 Software IR"