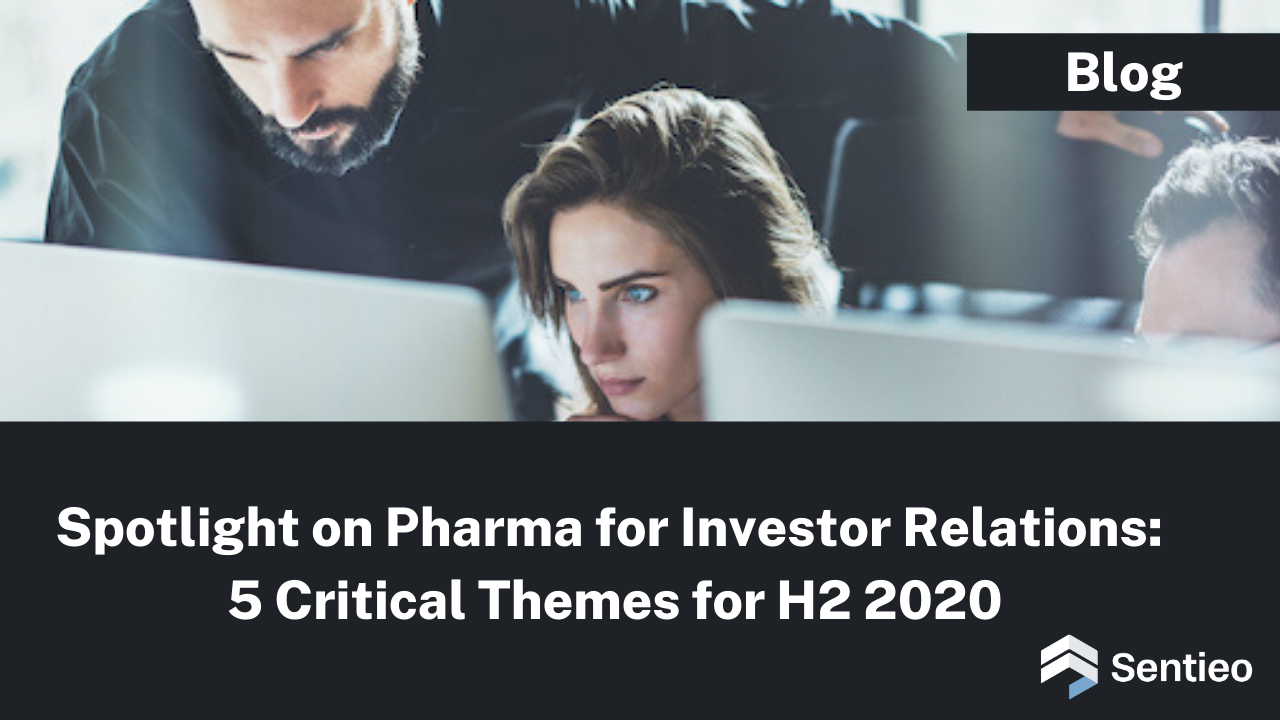 There is no doubt that the pandemic and its impact on the economy, business performance, and society has created new reporting challenges for investor relations teams in the Pharma sector. As we near the second earnings season in this pandemic our team has been tracking the trends and signals over the last several months and have identified five topics IROs and their staff should be prepared for in the runup to Earnings and 2H 2020. We detail each of these topics in our new Market Report: Top 5 Critical Themes for H2 2020 Pharma IR.

Today we're covering one of those topics: COVID-19 treatment pricing: a political minefield.

The effects of the pandemic are extremely widespread. This has meant that cure development "moonshots" have come into the media spotlight. This has also led to increased media attention on treatment pricing, as well as on stock price reactions. For example, on June 29, 2020, the CEO of Gilead Sciences Mr. Daniel O'Day published a lengthy open letter regarding the pricing of its antiviral COVID treatment, remdesivir. We recommend reading the full text, however, we will just share three sentences:

"As with all our actions on remdesivir, we approached this with the aim of helping as many patients as possible, as quickly as possible and in the most responsible way."

"In normal circumstances, we would price a medicine according to the value it provides."

"We have decided to price remdesivir well below this value."

We think that this letter should serve as a model for communication regarding what are usually opaque decisions around drug pricing.
Gilead's stock finished marginally red on what was a very strong day in the markets
(the S&P 500 was 1.47%, and XLV, the healthcare ETF, was up 0.90%). The daily
mentions on Twitter for remdesivir (the bars in the chart below) did not surpass their
prior peak. We'd call this a success in finding the right balance.

IR teams have to be ready to discuss COVID-19 treatment pricing decision dynamics with the assumption that any communicated will be front-page news immediately.

To read more of our findings for H2 2020, download the full Market Report: Top 5 Critical Themes for H2 2020 Pharma IR". To read our take for pharma analysts, check out Tuesday's blog. You can also read the full report for Pharma analysts here.