With the new v4.0 release, Sentieo users can now install MS Office plugins for Outlook, Word and Powerpoint, enabling seamless sending of documents to our Research Management System. The ability to ingest documents and make them searchable by your team is one of the core benefits of modern research systems, whether they are created on the platform or elsewhere. A lot of our users already forward industry emails, attach PDFs and Excel models to their notes and theses. The new plugins make the process even easier. Just like our Excel plugin, Sentieo users can find and download the new plugins from the support center.
The Outlook plugin allows for manual upload of single or multiple emails, automatic uploads, and it works with emails and drafts.

With a manual upload, users can change the title of the Sentieo note (the default is doc or email name), tag the note with tickers (includes autocomplete for faster tagging and reduction of errors), works with general tags (including your existing tags), users can tag other users, and add comments.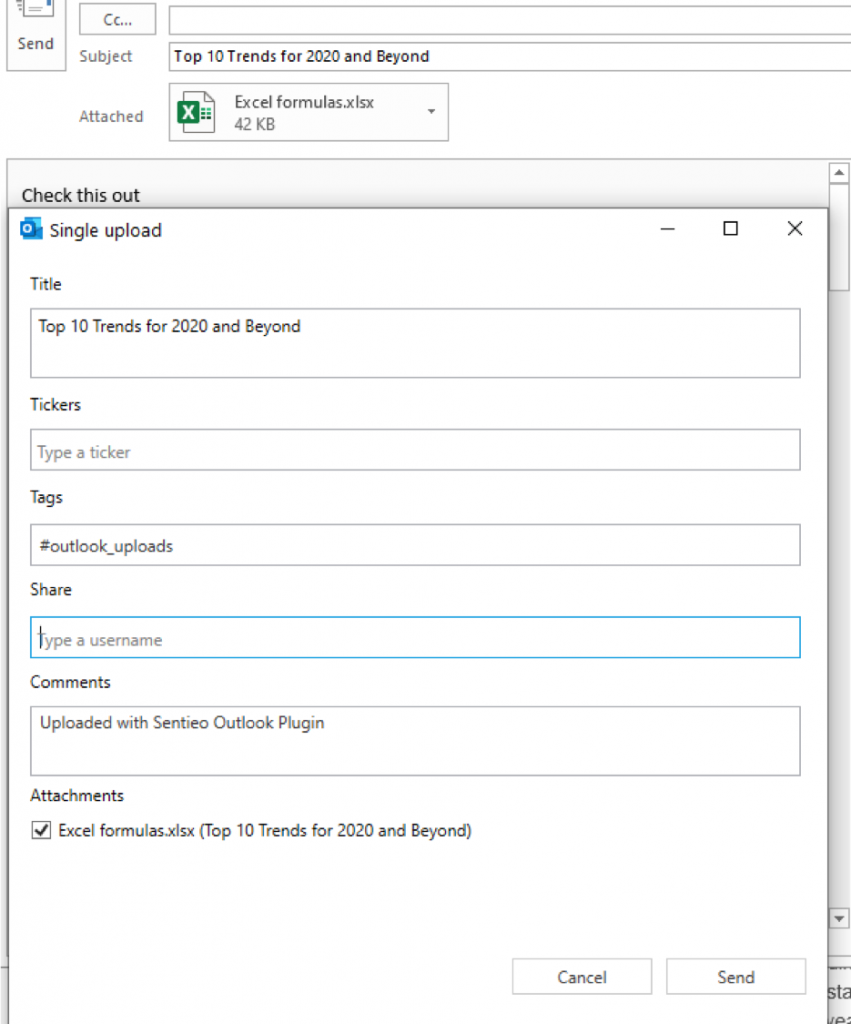 After sending the email to the Notebook, it will appear just like a new note.
Bulk uploading allows for simultaneous or individual tagging.
To save users even more time, users can also define automatic uploads (AutoSend). The controls for the AutoSend, as well as the Manual Send, can be found in Settings.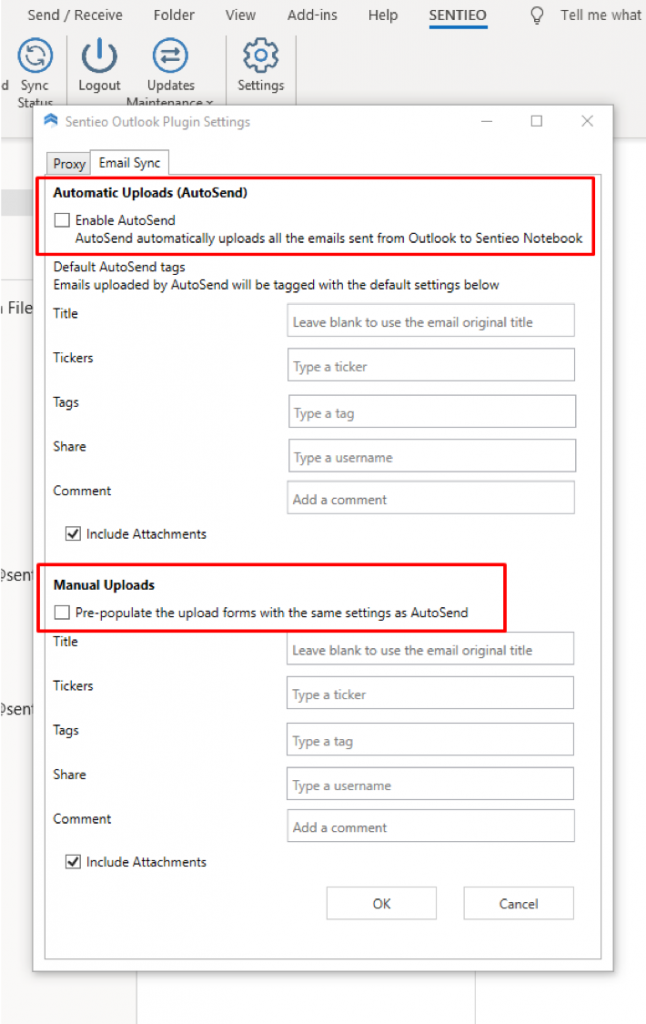 The Sync Status shows users the upload progress and the history of all uploads.
The PowerPoint and Word plugins allow for single document uploads right from the app.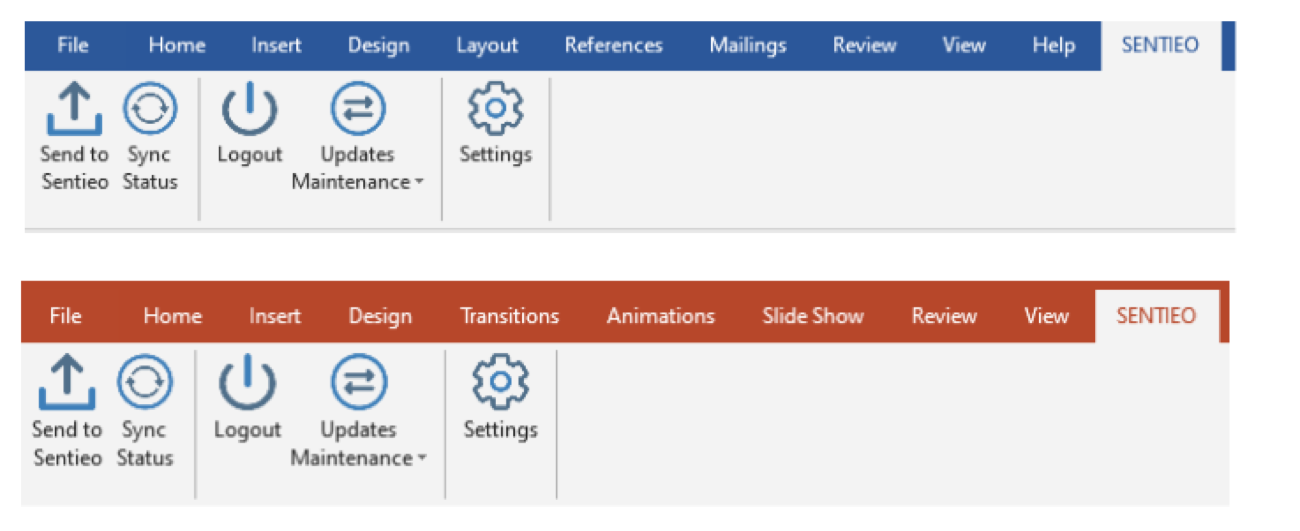 These new plugins enable faster contributions into your Research Management System from more places, ensuring that no important documents are lost or unavailable to your team.
To find out how Sentieo can help your research workflow, please get in touch.