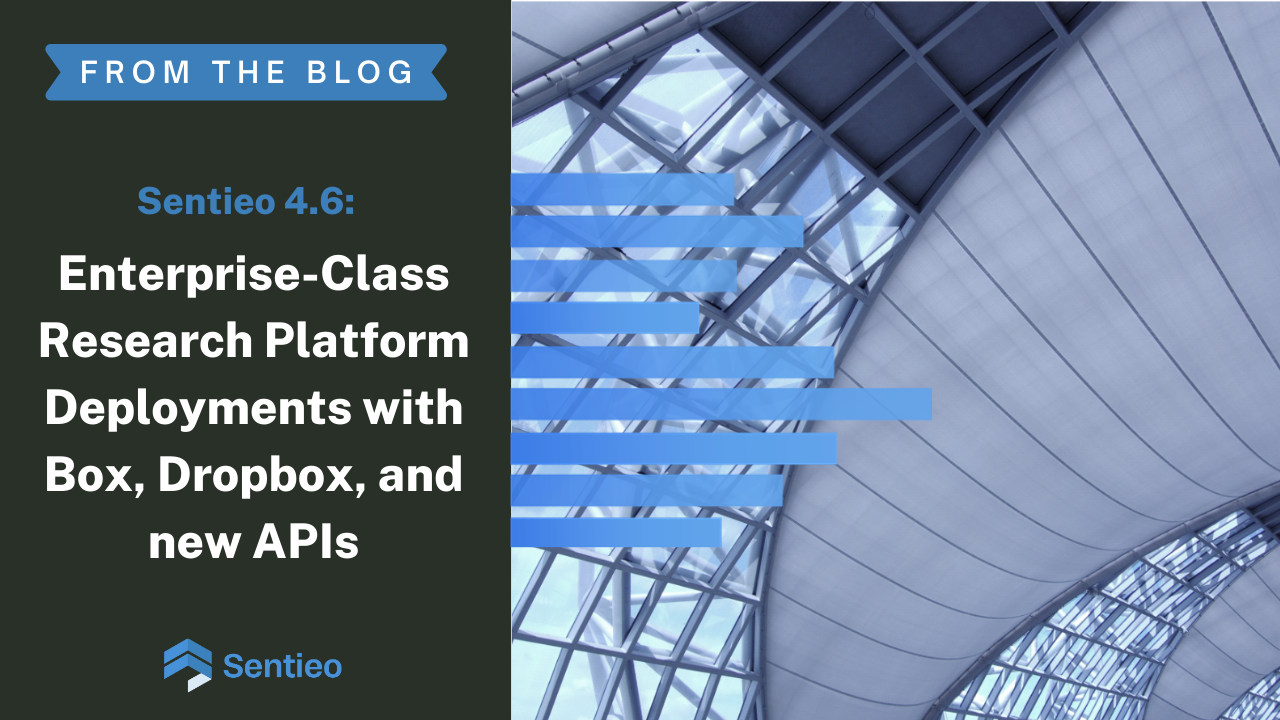 We are excited to continue the evolution of our integrations to support enterprise-class research platform deployments. With the Sentieo V4.6 release, we are launching Sentieo Platform Integrations, a suite of existing (e.g., Slack, Evernote, Microsoft Office) and new ways to integrate with Sentieo.
"We are seeing increased demand for large-scale, enterprise deployments of modern investment research platforms. Sentieo Platform Integrations is going to deliver new ways for our clients to get insights, from all their research content, while providing the opportunity to leave behind failed RMS integrations."

Naman Shah, Co-Founder & President, Sentieo
New integrations include support for bringing research and other content from Box and Dropbox into Sentieo Document Search, and Sentieo Platform APIs for notes integration and Security Master management to facilitate large-scale enterprise deployments of Sentieo.
We are also opening up access to our Smart Summary™ sentiment and topic analysis so uploaded content, such as earnings call draft transcripts, can be run through our models.

This latest release also includes:
more enhancements to our new iPhone app, including the ability to now access Price Monitor
more flexibility for dashboard viewing and sharing
more features to improve your thesis sheets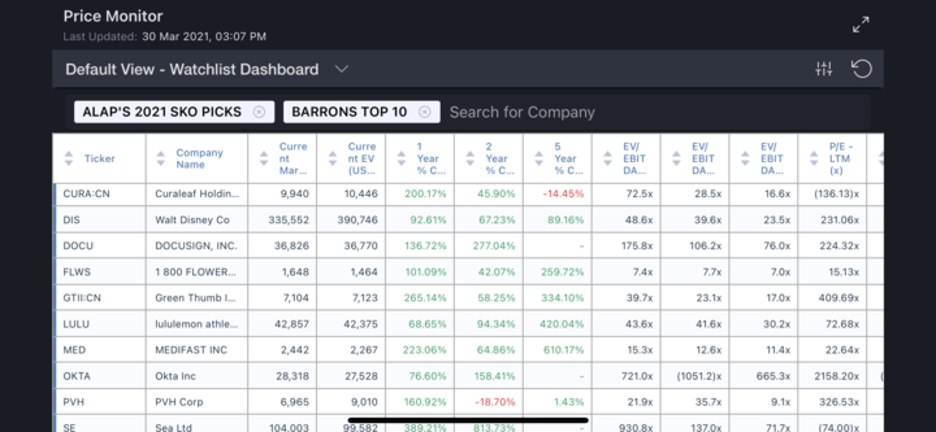 With even more support for existing content, tools, and workflows, investment analysts and corporate researchers will save more time, reduce context switching between disparate systems, and bring the power of Sentieo's AI-powered search and analytics to all of their content.
Sentieo users can learn more about the Sentieo V4.6 release in the release notes. If you are not yet a customer and would like to experience the difference an integrated research management platform can make, contact us for a free trial.