10k Wizard (as loyalists insist on calling the clunkily renamed "Morningstar Document Search") closes its doors on Aug 31st. Intelligize, the legal search platform, struck an endorsement deal with them, leaving financial users out in the cold. Consequently, we have been fielding a ton of questions as to how we match up as a 10K Wizard alternative, and thought it would be wise to collate our thoughts here.
Intuitive and user-friendly document search
This is the meat 'n potatoes of 10K Wizard. Sentieo allows you to quickly search through all electronically filed SEC filings and EDGAR archives, and the Smart Synonyms and Smart Filters functionality helps you drill down to exactly what you are looking for fast. And yes, you can do this on all your mobile devices too.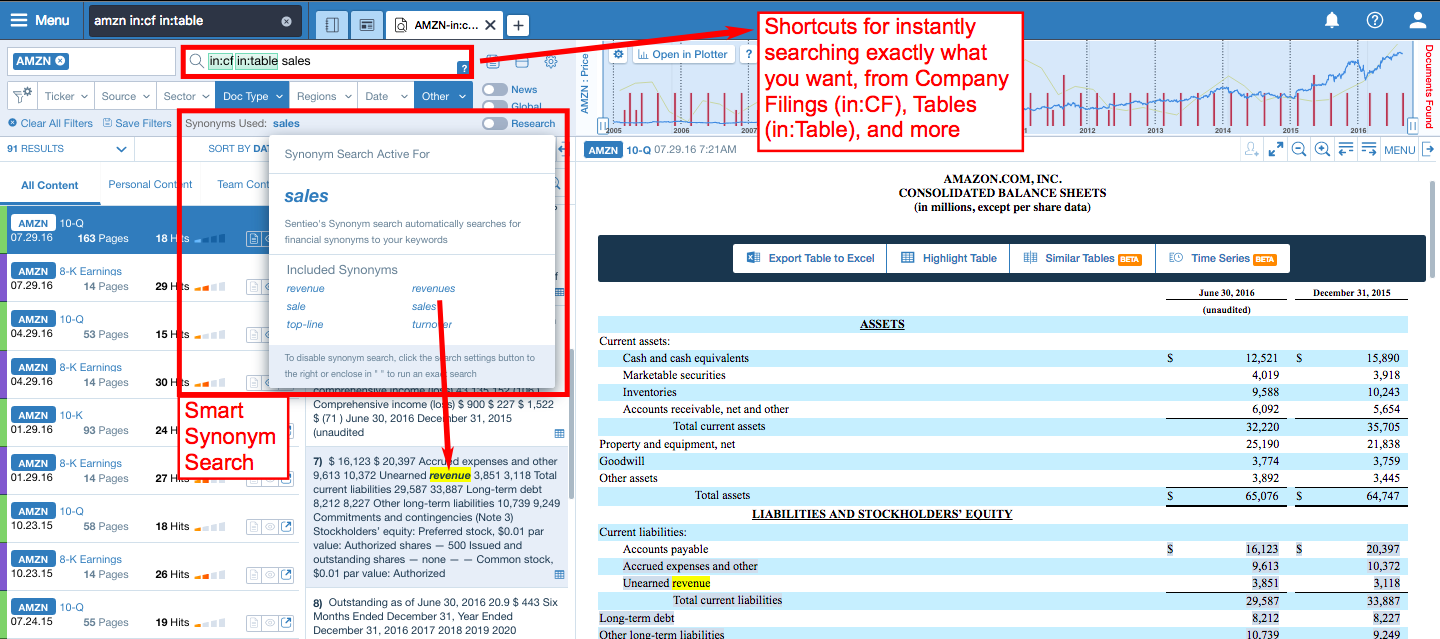 Run traditional boolean searches in a non-traditional platform
Advanced search never looked so sexy.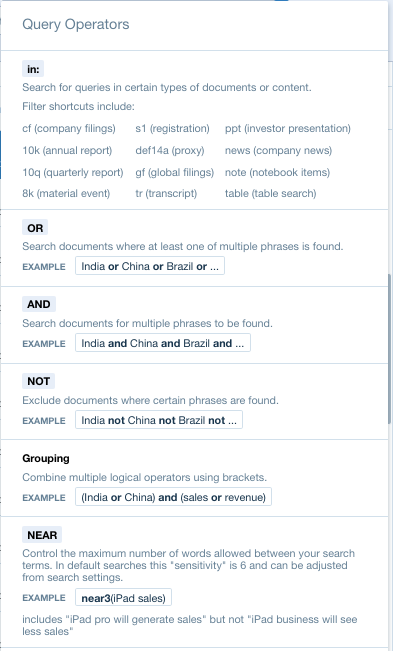 Friends Don't Let Friends Live Without Redlining and Xray-ing
It's 2016. Why are you doing this manually?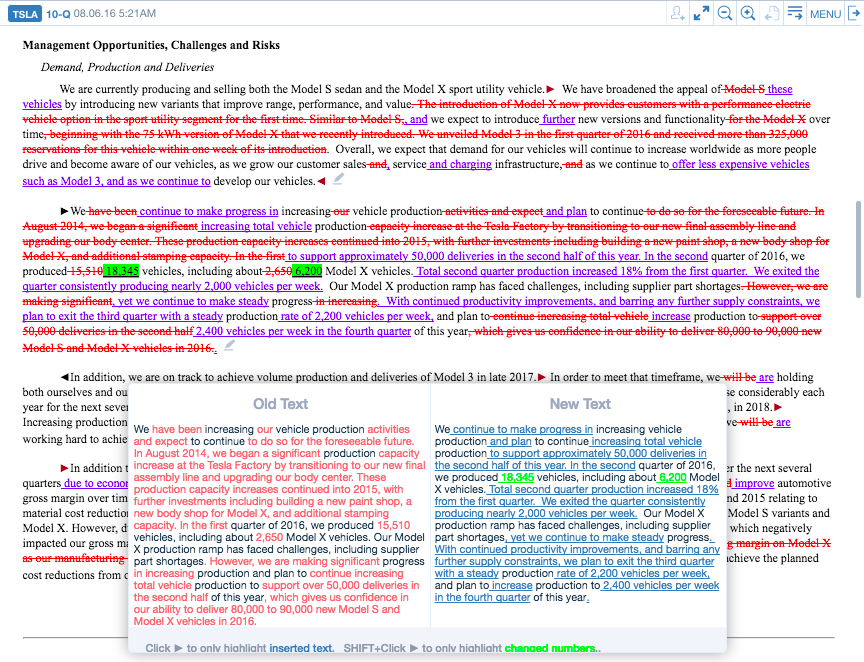 Search Less With Sentieo Alerts
Paradoxically, even though we are really good at search, we want you to search LESS. Wouldn't it be nice if your system did searches FOR you and just gave you a notification when something you care about pops up?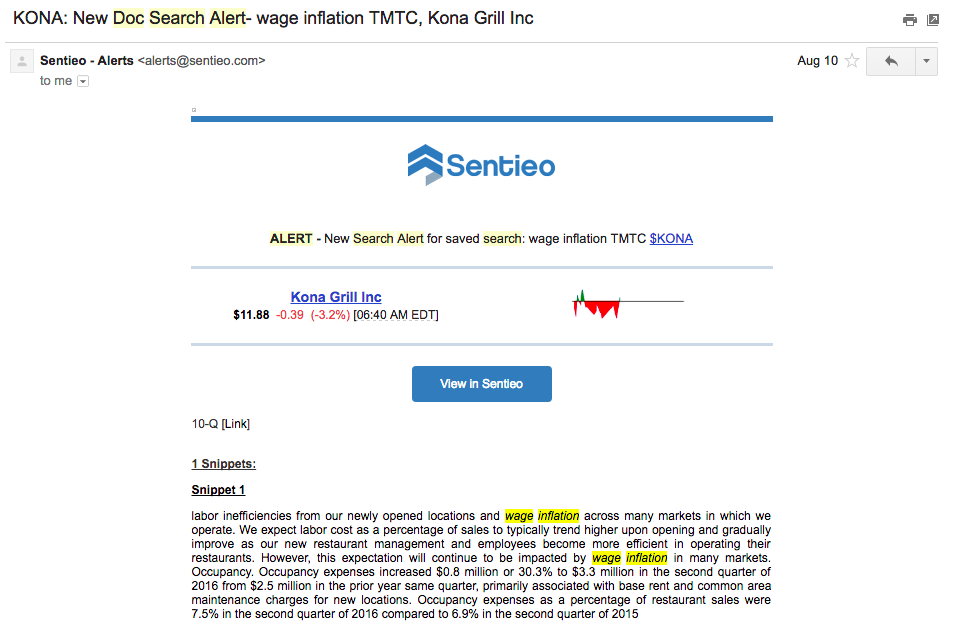 Of course, with Sentieo, the question is not "can you do this", but rather, "where do you want it?" Our notifications run the gamut of mobile, email, and in-app. So you can close your eyes and still not miss a thing.
SOS: Save Our Searches (with Notebook)
We not only want you to search less; we really, really want you never to have to search twice. All your annotations and comments are automatically saved in our Notebook — no more siloed functionality or stress in saving work with 10K Wizard. If you are a Portfolio Manager working with a team of Analysts, rest assured, collaboration is built right in.
Easily access all of your saved work anytime, anywhere, even offline — all of your work done in Sentieo automatically saves so you're always covered… call us the real wizard.
Financial Modeling, You've Never Had It So Easy
Extract tables like a boss and automate the financial modeling process with our Time Series, Similar Tables, and Table Stitching functionality. We've written plenty about them in prior posts demonstrating how we use this in everything from Airlines to Internet Radio to Grocery Stores, and suffice it to say that our users absolutely L-O-V-E the data extraction features.
What To Do When Gandalf the Grey is Gone
Basically, how we compare ourselves to 10K Wizard is pretty much like Gandalf-before-the-Balrog and the souped-up Gandalf after. Except its 2016 so we insist on adding a touch of technology and modernity. Whenever you run into anything from hedge fund hotels to value traps, Sentieo is your go-to tool for fundamental analysis.
To see why Sentieo should be your 10K Wizard replacement, simply go to Sentieo.com and sign up for a free trial. If you would like to continually receive content related to topics of interest in the markets, don't forget to subscribe to the Sentieo Blog so that we can notify you of new posts by e-mail.