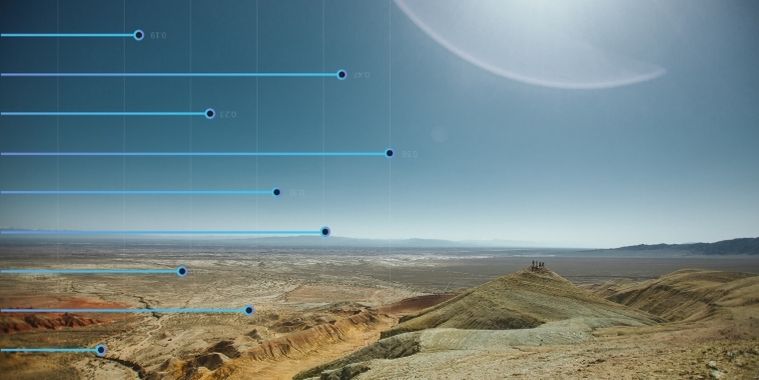 Integration with existing content, tools, and workflows is an important criteria for institutional investors that are choosing the Sentieo platform as the central hub for analysts to do their work.
That's why I am so excited about Sentieo Platform Integrations, the latest evolution of our support for enterprise-class research platform deployments. This suite of ways to integrate with content repositories and tools used throughout the research workflow facilitates adoption while saving analysts more time, reducing context switching between disparate systems, and bringing the power of Sentieo's AI-powered search and analytics to all of their content.
Box and Dropbox Integration
As our Search Product Manager wrote on our blog last week, you can now leverage our powerful search on all of your valuable documents with our Box and Dropbox integration. In addition to being easy to connect folders from these tools, you can also add tickers and tags on import for easy searching and filtering.
Evernote Integration
Whether at the fund-level or with specific individuals and teams, Evernote may be the preferred note taking tool. We can support that with our bi-directional sync with both Evernote and Evernote Business.
Microsoft Office Plugins
Sentieo Plugins for Outlook, Word, OneNote, and PowerPoint allow seamless upload of Microsoft Office content to the Sentieo Notebook so you can eliminate time spent emailing or posting documents to shared drives, and stay focused on research and analysis. We also have a Microsoft Excel Plugin that helps you save time seamlessly importing company data and leveraging pre-built templates to build financial models.
Slack Integration
Earlier this year we rolled out a Sentieo app for Slack to help alleviate the friction of switching between apps in the research workflow. Once connected, Sentieo notes and Slack conversations are brought together seamlessly, allowing you to take advantage of best of breed tools for communication and collaboration and easily share and discuss your Sentieo work with colleagues directly in Slack.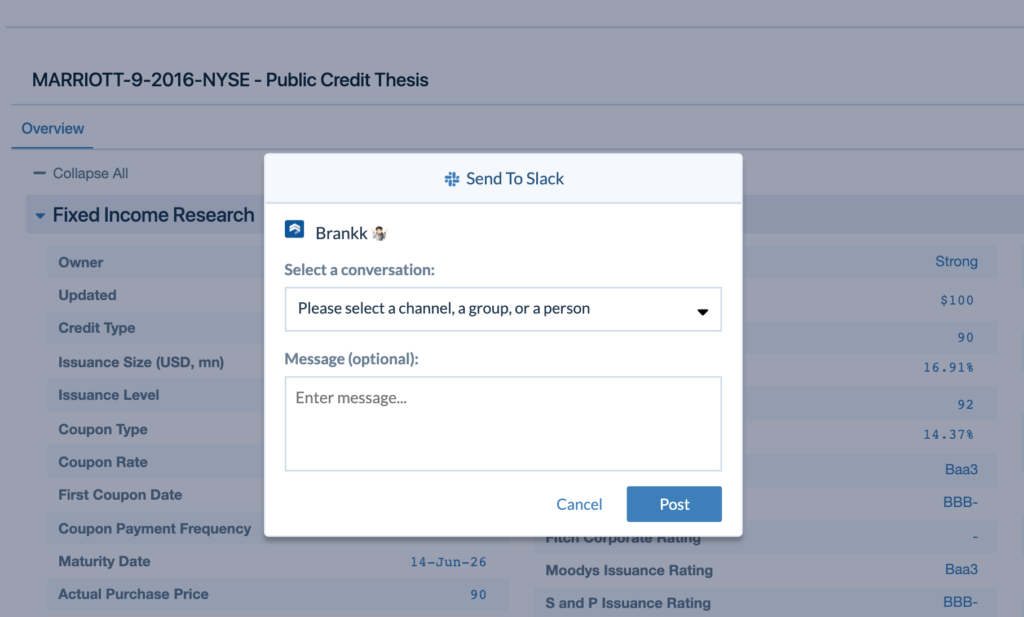 Notebook API
The Sentieo Notebook API facilitates two-way note integration between the Sentieo platform and in-house systems of record, accelerating development time, lowering cost of deployment, and reducing risk. Our customers use this API to:
Upload internal research and third party content into Sentieo for use in the Notebook and Document Search
Manage metadata, including tags, tickers, and fields associated with notes
Download Sentieo notes, including highlights and comments, into in-house tools used by compliance, data science, or other teams
Security Master API
To support large scale deployments of the Sentieo platform, we've also introduced a Security Master API to facilitate mapping the tickers used in Sentieo to other types of tickers and identifiers, as well as the creation of new entities, securities, and quotes.
Contact us to learn more about putting the power of the Sentieo financial and corporate research platform to work in your organization.