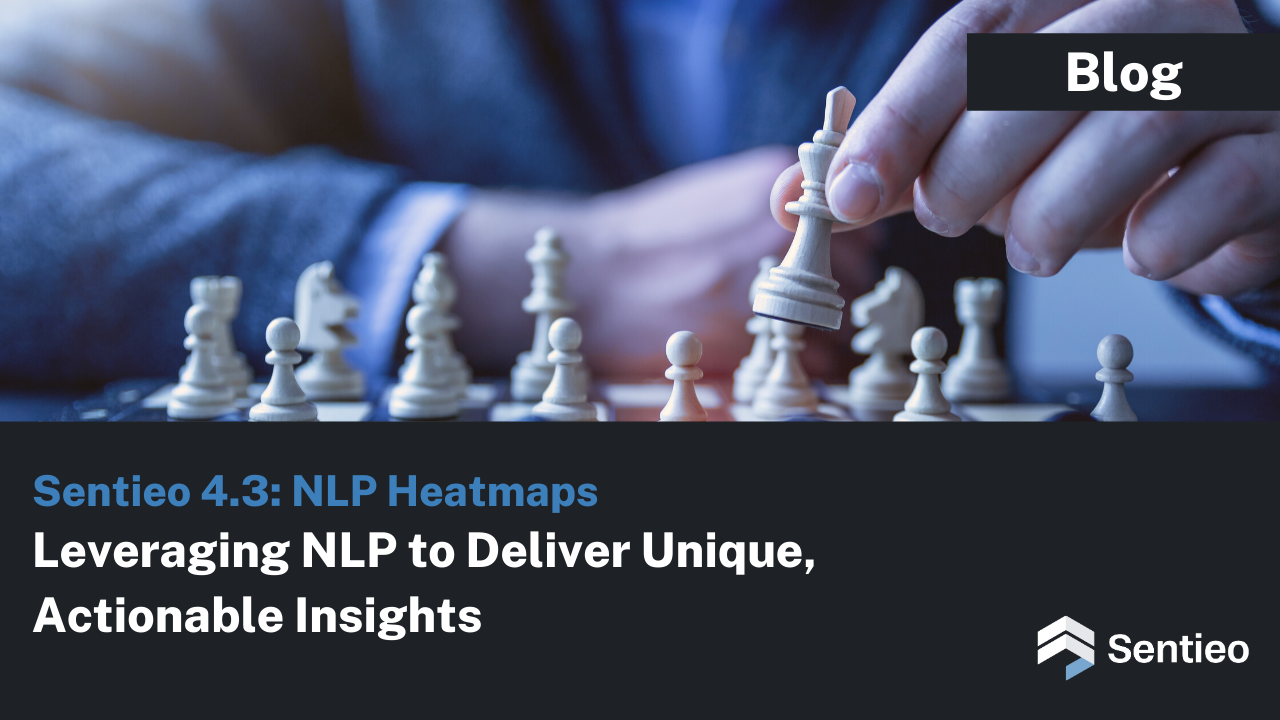 Sentieo's industry-leading Document Search received a revolutionary update this week with the advent of NLP Heatmaps. This update enables institutional investors and corporate analysts to discover deeper insights about their coverage areas or competitors by categories for an organization, or across a peer group of companies, over time, in a fraction of the time previously required. Analysts can now browse through conversations on many topics from different companies side-by-side, on one screen.
Sentieo's NLP Heatmaps categorizes global public company linguistics across 9 categories (e.g., Guidance) and over 130 subcategories (e.g., Revenue) making it easy to conduct comparable linguistic analytics.
NLP Heatmaps allow customers to:
Review sentiment by Category over time:

For example, compare Bloomin' Brands' (Nasdaq: BLMN) sentiment regarding its same stores sales in Q12020 compared to Q42019

Consistently review categorized / similar comments over time:

"Combined U.S. comp sales were flat with traffic significantly outperforming the industry" (Q32019)
"Combined U.S. comp sales were up 1.9%, with positive comp sales across all concepts." (Q42019)
"Comparable sales at these locations were down 17% from the prior year." (Q12020)

Compare Bloomin's vs Denny's sentiment and linguistics regarding Same Store Sales in Q12020
Compare Bloomin's vs Denny's sentiment and linguistics regarding pricing over the last 15 years
From one Heatmap, users can clearly compare one company's sentiment over time, and its sentiment relative to its peers.
To augment your workflow, NLP Heatmaps can be accessed from several locations:
Search by ticker without a query
Sentieo Smart Summary (located in earnings transcripts)
Sentieo Dashboard
The short instructional video below reviews how to access NLP Heatmaps in Document Search or Dashboard and the different ways to use the Heatmap to receive insights.

We are constantly updating our platform with features to help you achieve uncharted insights faster. To learn how NLP Heatmaps can drive more unique and actionable insights for your team, schedule your personalized demo or start your free trial today.