Here at Sentieo, we continually invest in security and availability best practices to safeguard the valuable data stored by asset managers and Fortune 500 competitive intelligence, IR, and strategy professionals in our corporate research platform.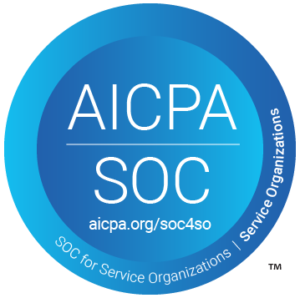 We are pleased to announce that we have successfully completed our SOC 2 audit, conducted by A-LIGN, a leading compliance and cybersecurity firm. The report produced by A-LIGN confirms the effectiveness of the policies, procedures, and process controls Sentieo has in place to ensure data security, availability, and privacy.
Why SOC 2 Compliance Matters
As more and more organizations adopt SaaS solutions to support business critical operations, the American Institute of Certified Public Accountants (AICPA) created the System and Organization Controls (SOC) for Service Organizations standards to govern how SaaS and cloud service providers assure that their customers' information is secure and available when needed.
The SOC 2 audit process is rigorous, thorough, and has become the gold standard for security compliance for SaaS companies.
Achieving SOC 2 certification means that Sentieo's software meets the standards for data oversight and monitoring, and that we can proactively identify and address any unusual activity.
Sentieo Security Controls at Work
Sentieo's financial research platform was designed from the ground up to be a secure, multi-tenant solution. Some of the security safeguards we've put in place to protect customer data include:
Data transmitted between Sentieo's platform and our users is encrypted data in transmission using transport layer security (TLS)

All database data is encrypted at rest. User passwords are further encrypted within the database and different methods of Single Sign-On (SSO) are supported.

Sentieo's production systems reside within a secure Virtual Private Cloud (VPC) within Amazon Web Services

VPC access is secured through a password-protected Virtual Private Network (VPN)

Sentieo requires 2-factor authentication for access to our AWS consoles

All customer data is logically isolated, with a unique set of authorization tokens used whenever customer data is being submitted to Sentieo.
Learn more about Sentieo Security and Availability. 
Future Security Enhancements
Sentieo is fully committed to the ongoing security and availability of customer data. We continue to grow our team of data security experts and will further validate our commitment to the highest standard of security controls and availability by completing our SOC accreditation.
Stay tuned, too, for new enterprise security deployment offerings that will be rolled out later this year.
If you have additional questions regarding Sentieo's security or availability processes and controls, please reach out to us at hello@sentieo.com.