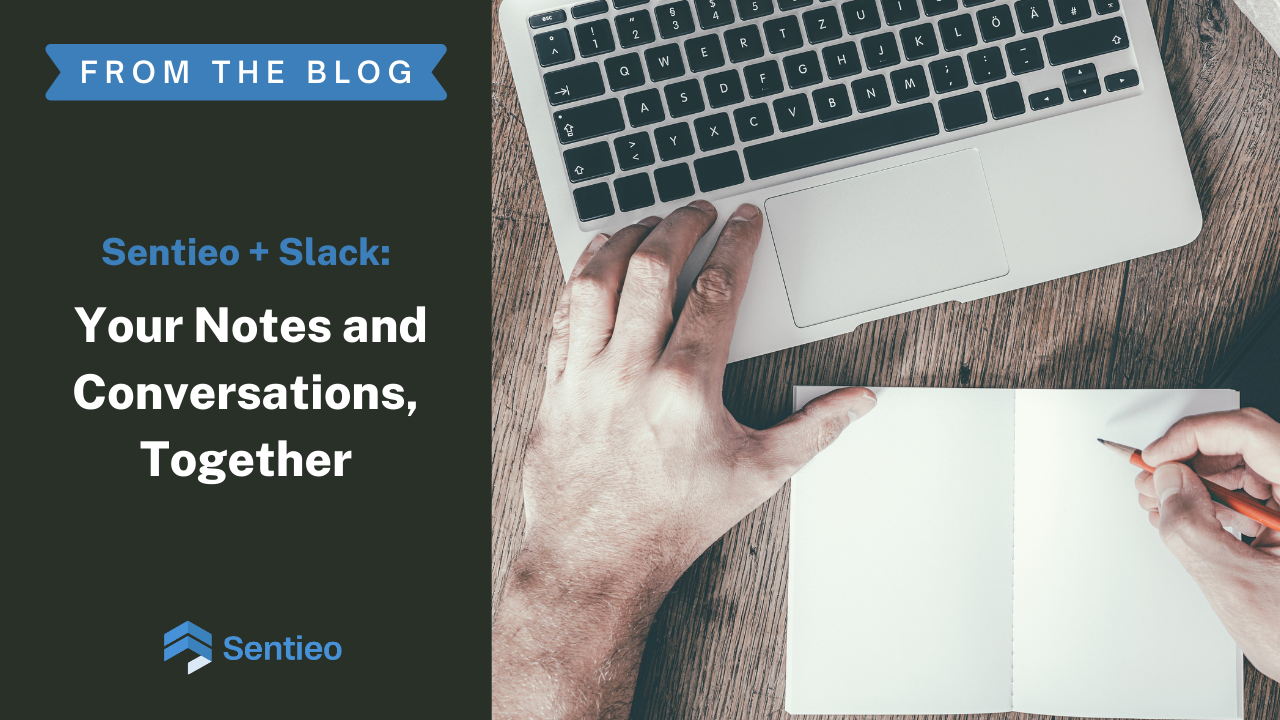 Even before the start of the COVID-19 pandemic, we started to see a transformation in the types of internal communication and collaboration tools being used by workers in the modern business landscape. Gone are the days of archaic email and phone calls.
Instead, efficiency and productivity in the workplace has been streamlined by team collaboration software which is now at the center of workplace communication. Instead of conference rooms and standup meetings, companies are beginning to leverage the use of collaboration software like instant messaging and video conferencing to ensure team members are connected and can directly communicate and collaborate to get work done.
The adoption of new tools to make collaboration easier should mean improved efficiency and productivity for workers, but requires making sure that the right software is chosen to get the job done. Because of this best of breed approach to technology that requires teams to rely on a combination of tools to get work done, there is a bunch of back and forth between apps that can slow you down.

We've rolled out a Sentieo app for Slack to help alleviate the friction of switching between apps in your workflow. Once connected, your Sentieo notes and Slack conversations are brought together seamlessly, allowing you to take advantage of best of breed tools for communication and collaboration and easily create, share, and discuss your Sentieo work directly in Slack.
Post Notes to Slack
Keep your notes and conversations in the same place by sharing your notes to Slack, directly from Sentieo. Simply select the Send to Slack option in any note and you'll be able to specify the DM or channel as well as an optional message. The note will then immediately be posted to the selected conversation.
See Note Previews in Slack
Once a note is posted to Slack, the following information will be showcased: comment (if included), title, metadata including tags, and a preview of the contents. Your colleagues in Slack will know exactly what your note is all about without having to move between platforms and opening it in Sentieo.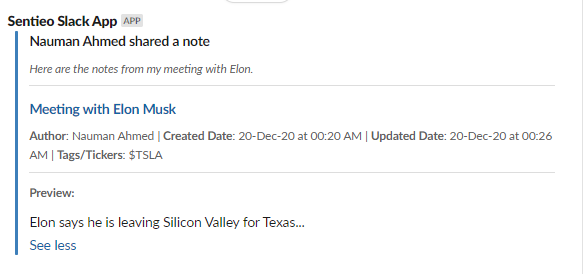 Find Your Sentieo Content in Slack
Through Slack's search capabilities, you'll also be able to quickly find Sentieo notes that have been shared in Slack based on the content of those notes.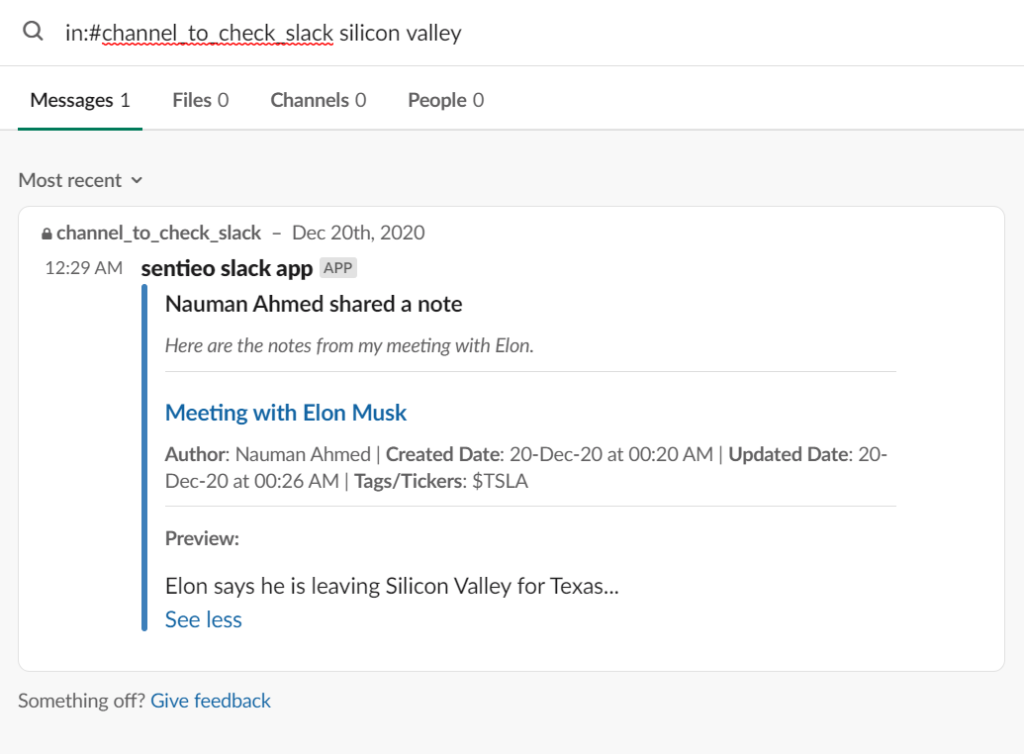 With the Sentieo app for Slack, your notes and conversations are brought together seamlessly so teams can easily collaboration. Start using the integration today to streamline your team's information sharing. Find out how in the Sentieo Support Center here, or contact us for a free trial.