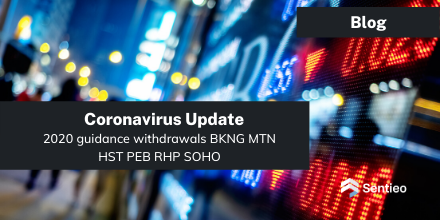 We've received several requests for analysis on the impact of coronavirus on the market. To help you keep on top of the latest news and trends, over the next few days we will be sending selected coronavirus updates. We also hosted a webinar yesterday covering how to navigate the market impact of coronavirus with actionable insights—you can watch on-demand here.
We are seeing a spike in guidance withdrawals due to COVID-19. Currently, the affected companies are concentrated in the travel sector but we expect this to become very widespread. We have extracted a few highlights below, including Booking and Vail Resorts.
We continue to see extensive discussions around inventory, supply chain and other topics in transcripts. We have been helping clients get creative with the queries to ensure that all potential red flags everywhere are spotted.
For the highlights at the bottom, we are searching transcripts for: (outbreak OR virus OR COVID OR Wuhan OR China OR Hebei) NEAR15 (supply OR closure OR inventory OR delay OR postpone)
Note that our synonym search will stem your queries, and will pick up terms like coronavirus because you have entered COVID.
We are sharing comments from Ascena Retail Group (while production has been moving out of China but accessories are still a problem), Purple Innovation (some considerations around parts), U.S. Auto Parts Network (generally in good shape though the implications are that other parts suppliers might have greater exposures), and Clarus Corporation (they are seeing supply in China coming back online).
If you have any questions, are struggling to keep up with the deluge of information, let alone visualize trends and think through the implications, please do get in touch with us.
---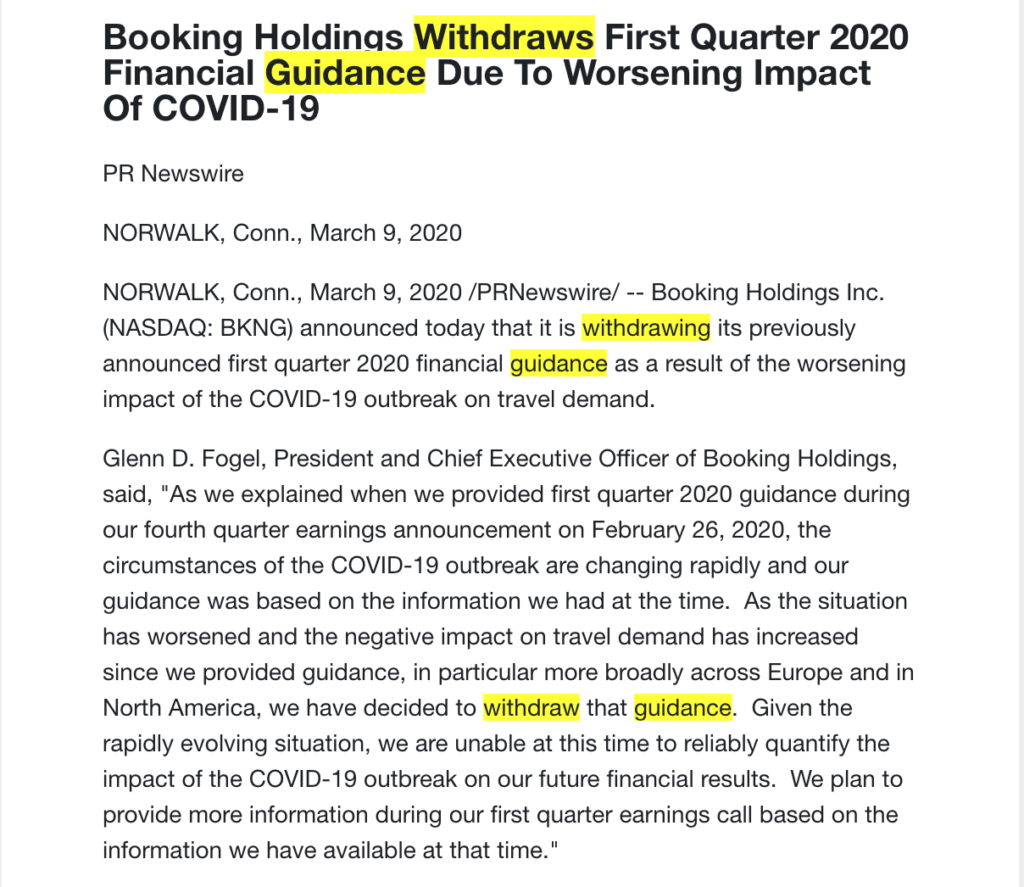 ---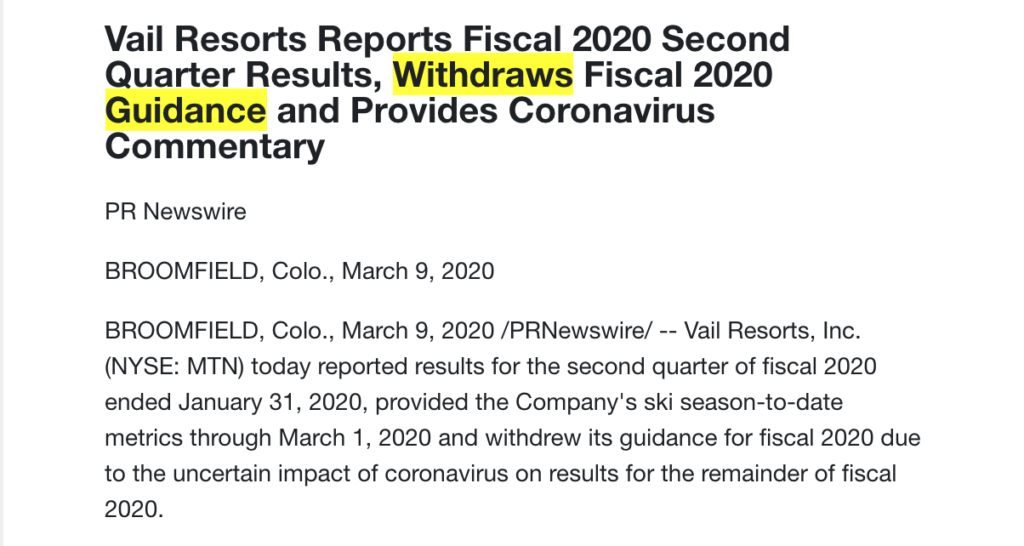 ---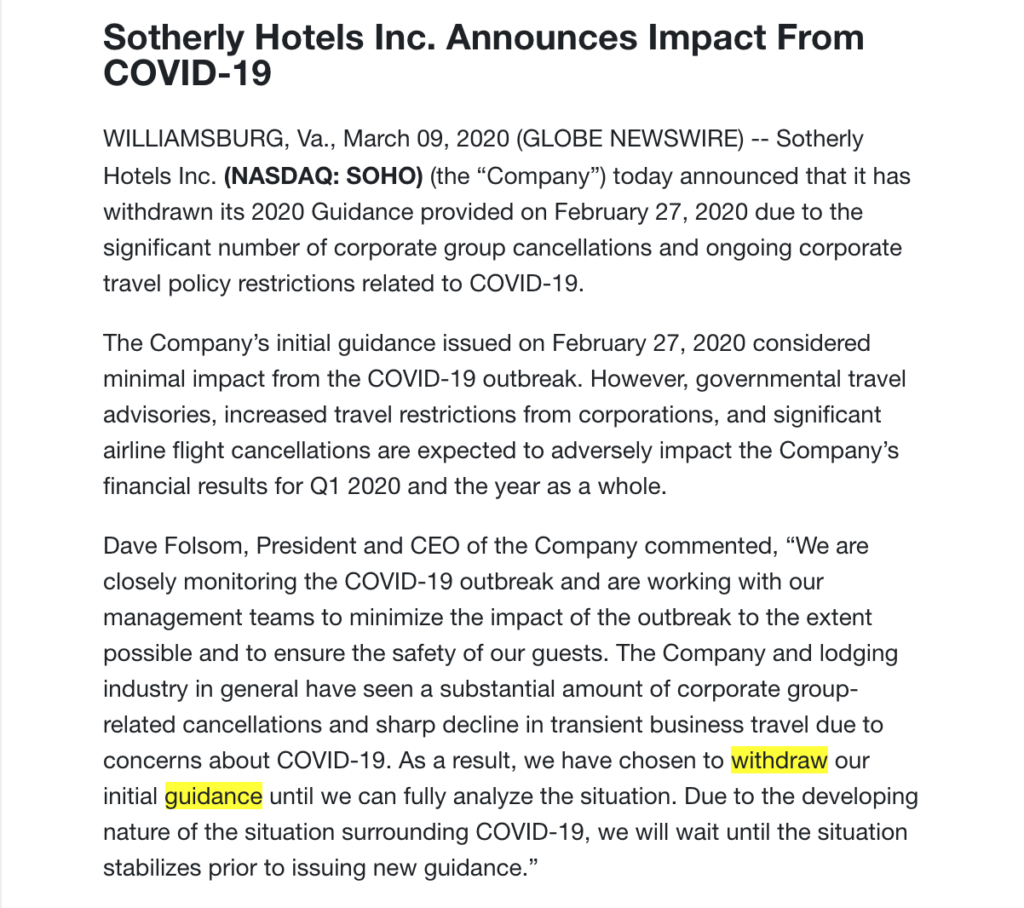 ---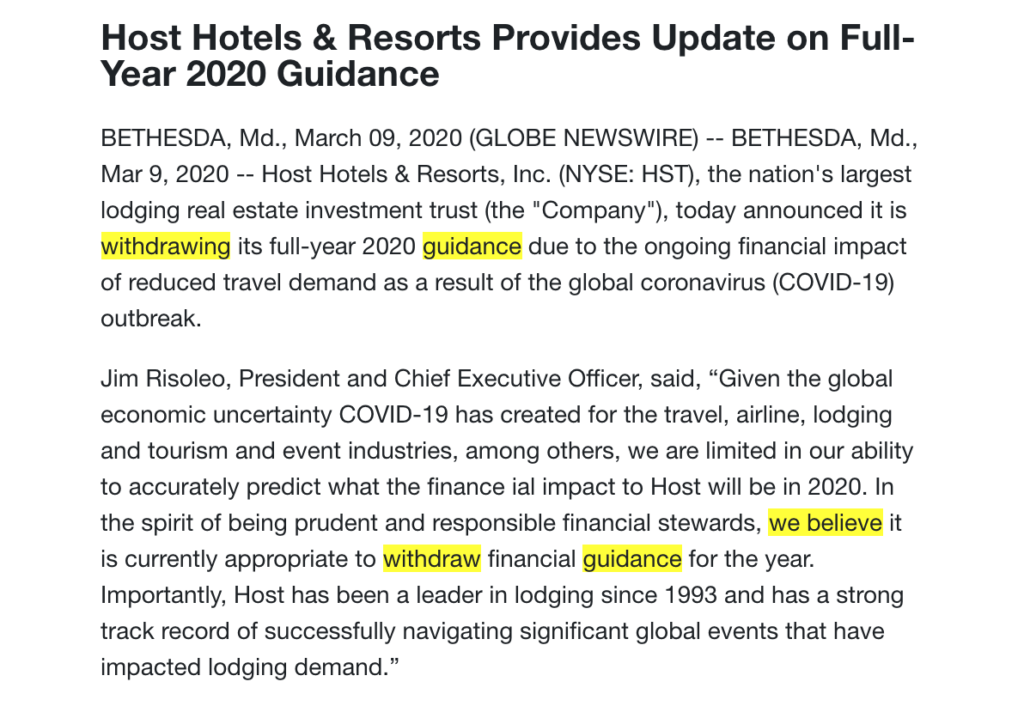 ---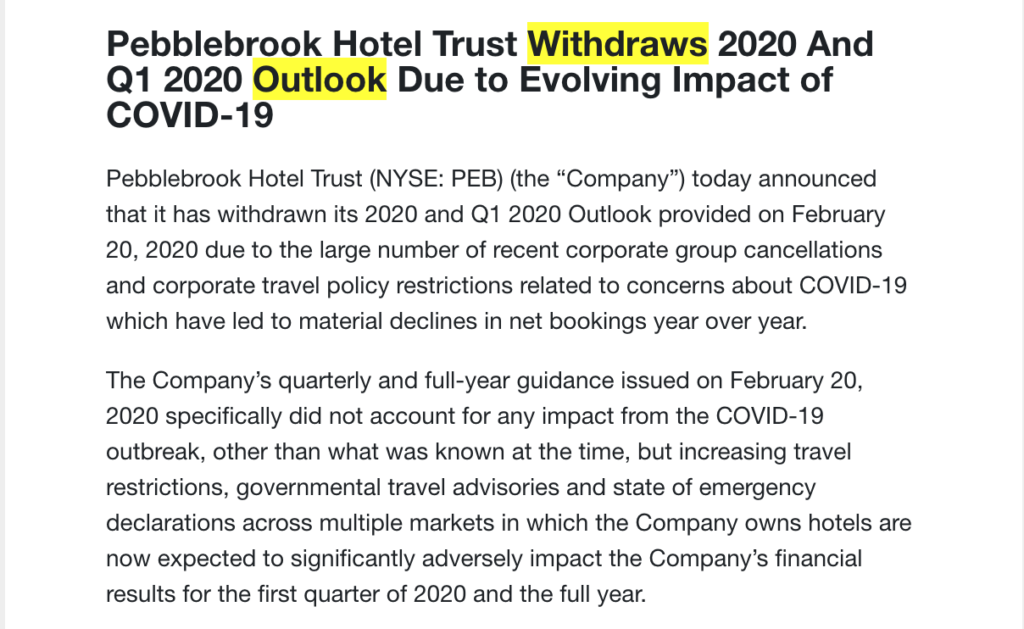 ---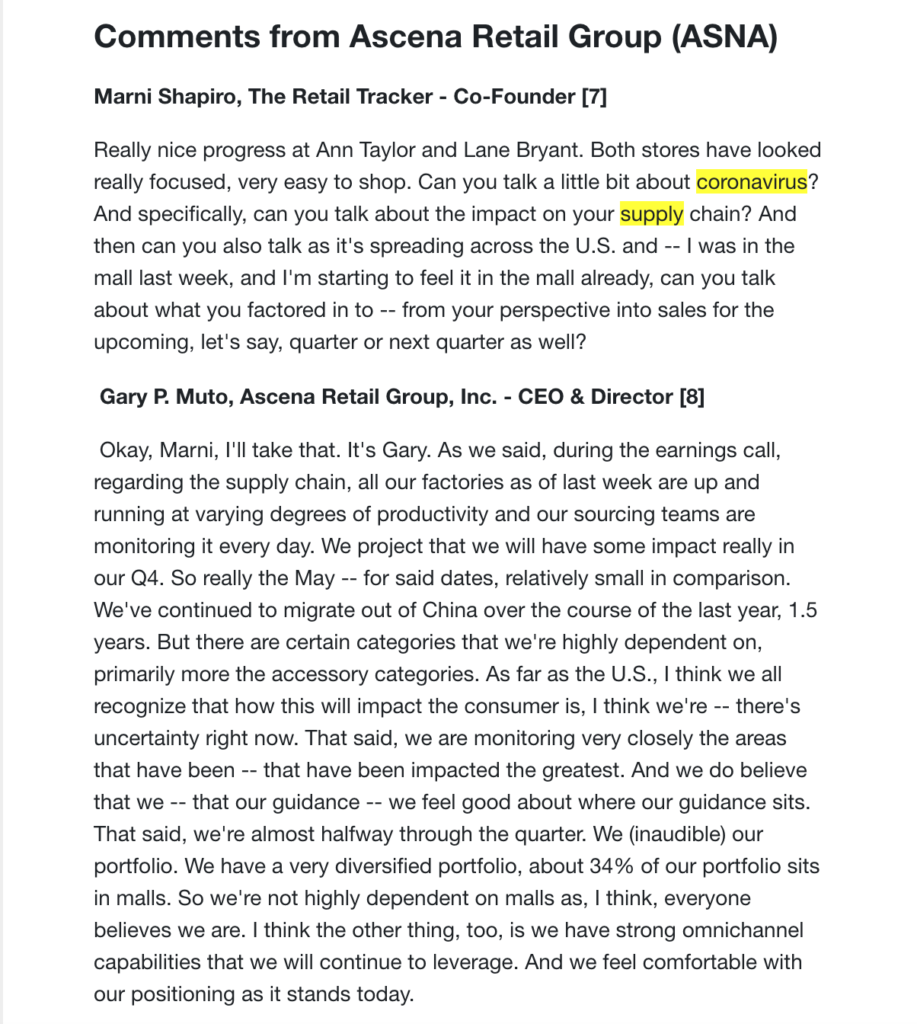 ---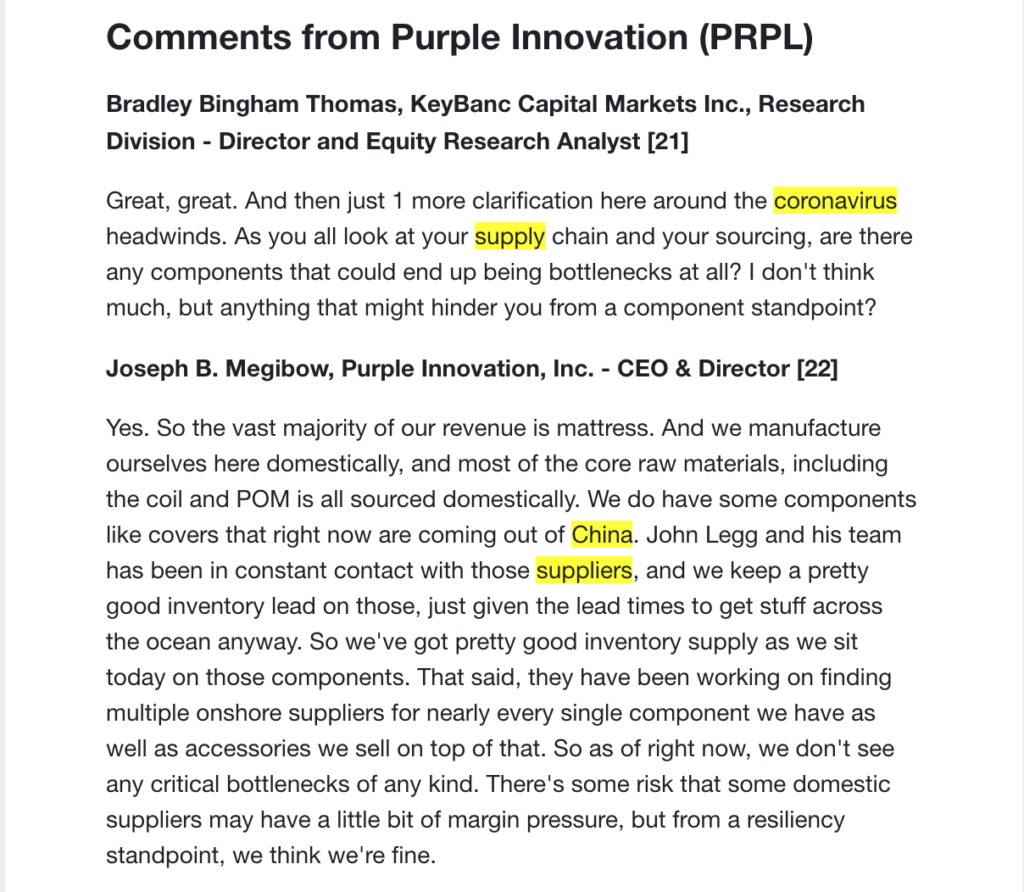 ---
---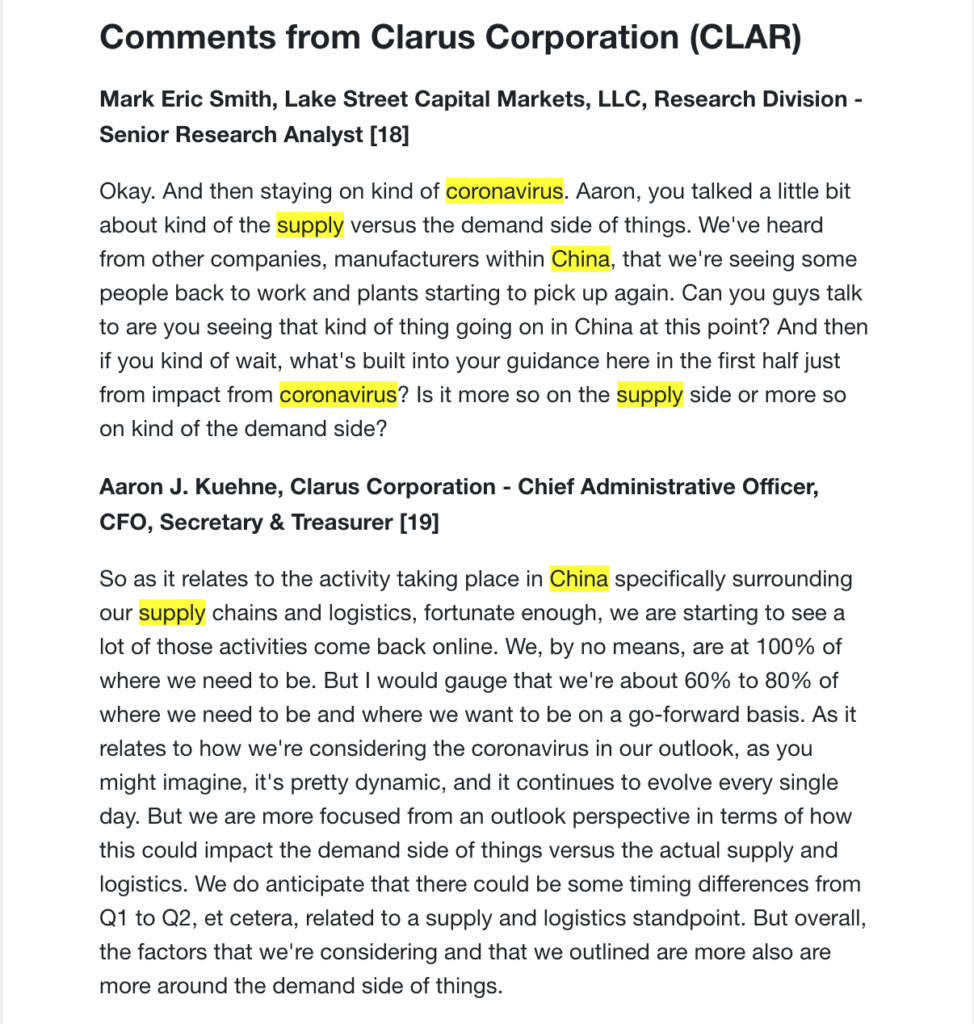 If you would like to receive these posts as a daily email update, please sign up below: