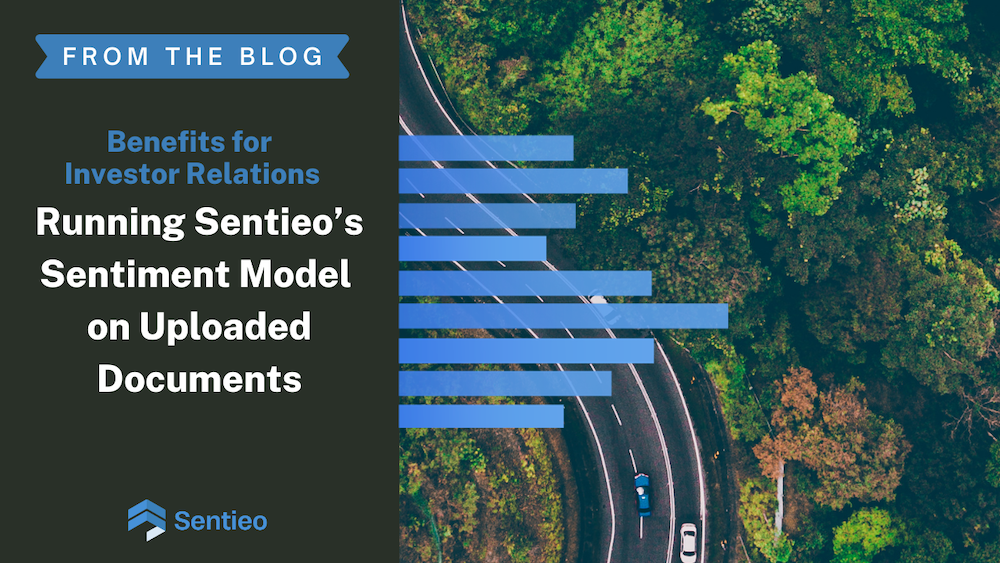 Over the last 12 months, we have participated in a variety of roundtable discussions and webinars on the topic of earnings prep for investor relations. These events helped us identify that industry-leading IR teams are constantly reviewing how their peers message topics when drafting their earnings calls. This has become a standard practice, but we are now seeing a new trend emerge. With algorithms on the rise that can pick up on sentiment and tonality, earnings calls are not just judged by what is said, but by how it is delivered. This is forcing IR teams to scrutinize every word their CEO/CFO is going to say to deliver the best messaging and have a successful earnings call.
What is Smart SummaryTM?
Sentieo introduced Smart Summary in 2019 to help financial analysts uncover insights from earnings calls by leveraging natural language processing. Smart Summary is a proprietary machine learning model created by Sentieo that is meant to mimic the analysis of an equity analyst on earnings calls, both classifying language into different buckets (i.e., business drivers, revenue, guidance, ESG) and overlaying sentiment to understand if something is positive, negative, or neutral in nature.
IR teams leverage Sentieo's Smart Summary to see how the language on earnings calls is interpreted by algorithms designed with a buy-side lens. IR teams are able to easily compare how the same business topics have been discussed over time, and can analyze changes in sentiment at a topical level over time and across different companies/industries.

Since the release of Smart Summary, IR teams have consistently asked: "Can I run Smart Summary's model on my earnings call draft before we have our call?"
Introducing Smart Summary on Prepared Statements
So much time and effort goes into drafting prepared statements for an earnings call. Given volatility around earnings, it's always nice to have a final spot-check. Algorithms driven by machine learning can pick up what the naked eye (or multiple sets of eyes) might miss.
With that in mind, we are opening up our Smart Summary model to our clients so they can test how their commentary will be interpreted before they have their earnings call. This will enable teams to test their prepared language on the fly to see:
How language will be classified: is this a business driver, does this fall under ESG, or does it sound like we are deflecting?
How sentiment is interpreted: are we using too much negative language when discussing our financials?
Compare side by side with your previously completed earnings calls: is there an obvious difference between how we are talking about competition and market share now vs. three months ago? Are we accomplishing our goal of changing our narrative around cost reduction and forward looking guidance?
Contact us to learn more about putting Smart Summary for uploaded documents to work in your earnings prep process.