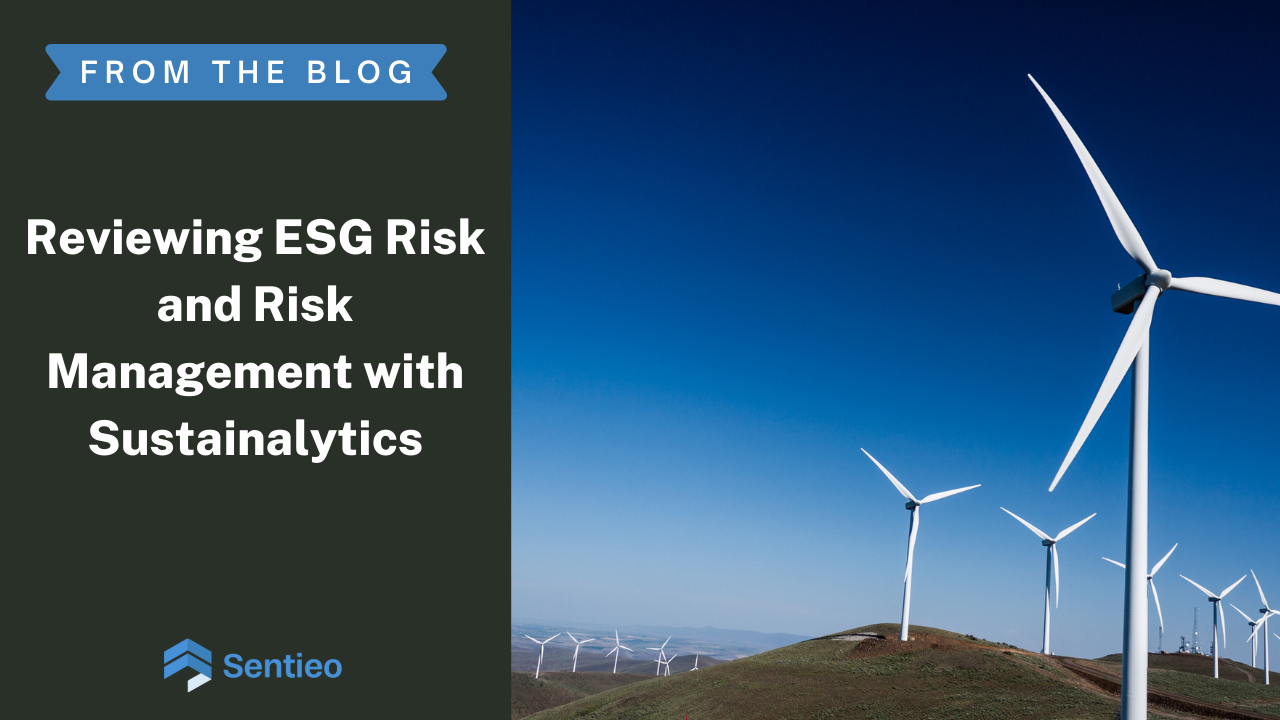 We recently had the opportunity to sit down with Kirsten Boer, Director of Client Relations at Sustainalytics to learn more about the primary drivers for ESG and sustainability, Sustainalytics' ESG risk rating, and the difference between risk and risk management and how this applies to companies across sectors.
There is little doubt that ESG investing is on the rise with iShares Americas estimating it will reach $1 trillion by 2030. Another barometer of growth in the industry is the PRI signatories assets under management. As of 2020, there were 3,200 global signatories representing 100 trillion in USD AUM—a 42% increase since 2018. And expectations are that this momentum and growth will only continue.
From practical to idealistic, drivers and approaches to ESG investing vary widely, but are not mutually exclusive. From regulatory compliance, reputation management, enhancing investment performance, client demand, and finally the desire to create a positive impact there are many drivers for ESG and sustainability. "We'll often see multiple reasons why an investor wants to consider ESG in their investment practice," Kristen said. How those drivers influence the approach to investing also varies. Kirsten noted that Sustainalytics sees some investors looking to avoid exposure to certain high-risk ESG areas or controversial business practice while others are looking to integrate ESG throughout their business process, while still others are targeting outcomes by investing in companies with a sustainability mandate.
So what is the ESG Risk Rating and how does Sustainalytics measure it? Sustainalytics Risk Rating is an assessment of unmanaged ESG risk. They assess it through 1) exposure of a company to ESG risk or vulnerability and 2) how a company is managing that risk. In essence, it's a mix of high-level signals and detailed research to support that. Higher scores equal higher risk.
As Kirsten noted, "certain issues face inherent risk, even with the strongest policies, programs, and management systems in place. There will always be that degree of vulnerability. It's that combination of the management gap, the portion of manageable risk that the company is not managing, and the unmanageable risks."
She added that "while there are certainly trends—and I think logically they do make sense to us that an oil and gas company is more exposed than a software company to certain ESG risks—there is that ability through the company's specific nature to the rating to make those distinctions at the exposure level."
But exposure is only one half of the assessment, how a company is managing those risks also has an impact on the risk rating. Going one step deeper to compare the management approach to addressing the ESG issues is "where we start to see a meaningful difference in the approach of companies."
Want the full picture of ESG investing including Sustainalytics approach and how to access their ratings in Sentieo? You can watch the webinar on-demand here.