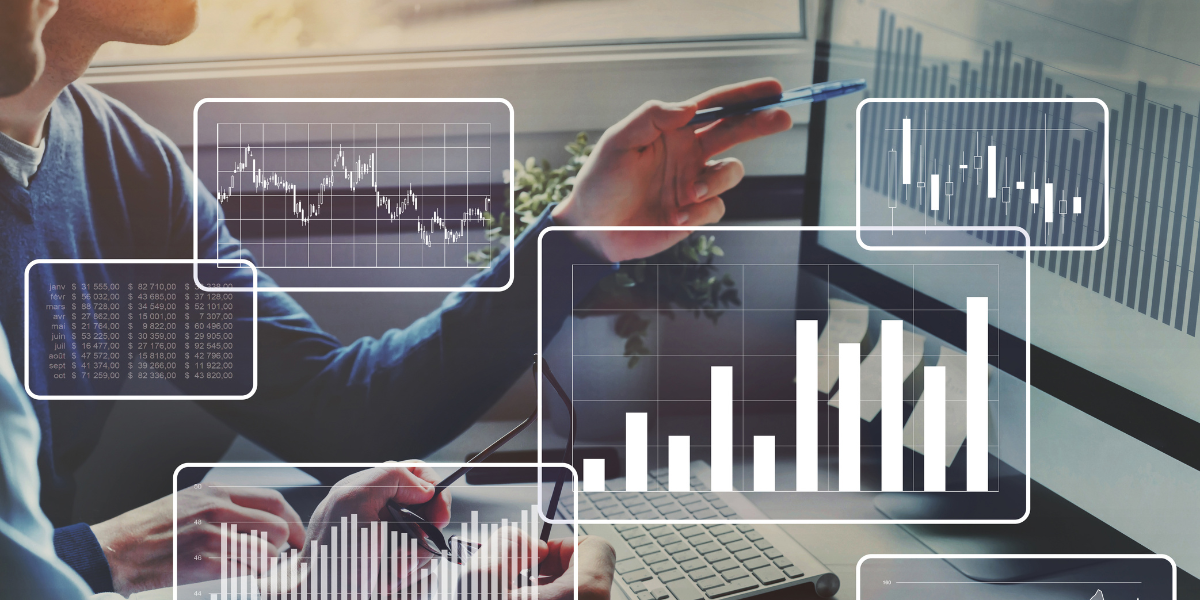 With the Q1 2022 reporting season coming to an end, excessively rocky markets, and an aggressive tightening by global central bankers, these are the major themes that stood out to us. Sentieo clients can request our customizable Risk Monitoring dashboard (short video walk-through) for their accounts which covers multiple indicators, from volatility to credit spreads to daily changes in rates to trading volumes to sentiment to cross-correlations between the major equity ETFs. We are also seeing one of our favorite screens from the covid sell-off getting more and more names (conservatively financed revenue growers with attractive FCF yields and high ROIC).
1. We have been in a high volatility regime this year: while the daily spikes in the VIX index dominate the headlines, a smoother moving average shows that we are above the long-term mean (19.6) and median (17.1) for the indicator.
Looking at a one-year chart of the VIX with a 50-day moving average, we can see that volatility bottomed in Q3 2021, and has been moving upwards steadily.
2. Even traditional conservatively positioned portfolios are doing poorly as the move in interest rates has impacted fixed income assets across the spectrum (government, corporates and asset-backed). For example, a 50/50 SPY (S&P 500 ETF) and AGG (Barclays US Aggregate Bond Index ETF) is down 11% YTD as of "pixel time", a highly unusual situation.
For positive YTD returns, investors would have had to have substantial commodity exposure: a portfolio with 20% each SPY, AGG, MNA (merger arb ETF), GLD (gold) and USO (oil futures; risks) ekes out a positive 5% YTD return.
3. Inflation is a major topic on conference calls: we see a large spike in transcripts that mention inflation this year, overlaid with the YoY% change in CPI-U (Sentieo users: FRED Macro data set CPIAUCSL, YoY % Change).
4. Inflation, especially commodity inflation, is resulting in margin compression across sectors. For example, the average EBIT margin in the S&P 500 Household and Personal Care companies (PG, CL, CHD, CLX, KMB) is at a decade+ low.
5. The upwards move in rates is affecting rate-sensitive sectors, such as real estate. The standard US 30-year fixed rate mortgage is at a 10+ year high, and homebuilders (using the ITB ETF) and brokerages (ZG RDFN RLGY) have declined.
6. In terms of sector performance, energy and agriculture/fertilizer stocks have been standouts YTD. Global energy (IXC) is up north of 30%, pipelines (AMLP) up 20%, and global agriculture producers (VEGI), up 10%+.
7. Equity sectors that have been hit hard YTD are SaaS names (CLOU) and biotechs (XBI), down about 30% and 35%, respectively.
8. Digging deeper into the fixed income markets, we see negative returns across the board, regardless of credit or seniority: the broad AGG (mentioned above), 7-10 and 20+ year Treasurys (IEF and TLT), IG and HY corporates (LQD and HYG), senior loans (SRLN), and mortgage REITs (REM). Credit investor clients can request our Credit Portfolio Monitoring Dashboard (video walk-through) or, for idea generation, our Credit Topic Monitoring dashboard (video walk-through).
9. And there are "hidden" volatility winners: for example, EBIT grows quite a bit with volatility for the sole publicly traded high frequency firm Virtu (VIRT): we can plot YoY% change in EBIT against the VIX.
To learn more about how we performed our analysis and created the charts in Sentieo, watch our basic and advanced data visualization webinars and read this data visualization guide.