Do you ever feel like Pumpkin Spice season seems to start earlier and earlier? Well, it's true. It's also bigger than ever — at least in Search.
Sentieo's Mosaic pulled ten years of "pumpkin spice" search data, and we see some clear trends. Pumpkin spice season was typically off to a slow start, building up to a spike around Thanksgiving in late November (and we see the late November spikes on different days as Thanksgiving moves around).
We also see that over the last ten years, the pumpkin spice season has been starting earlier, and search volume in September/October has started to dwarf the previous peak around Thanksgiving. Finally, the pumpkin spice volume peaked in early September this year!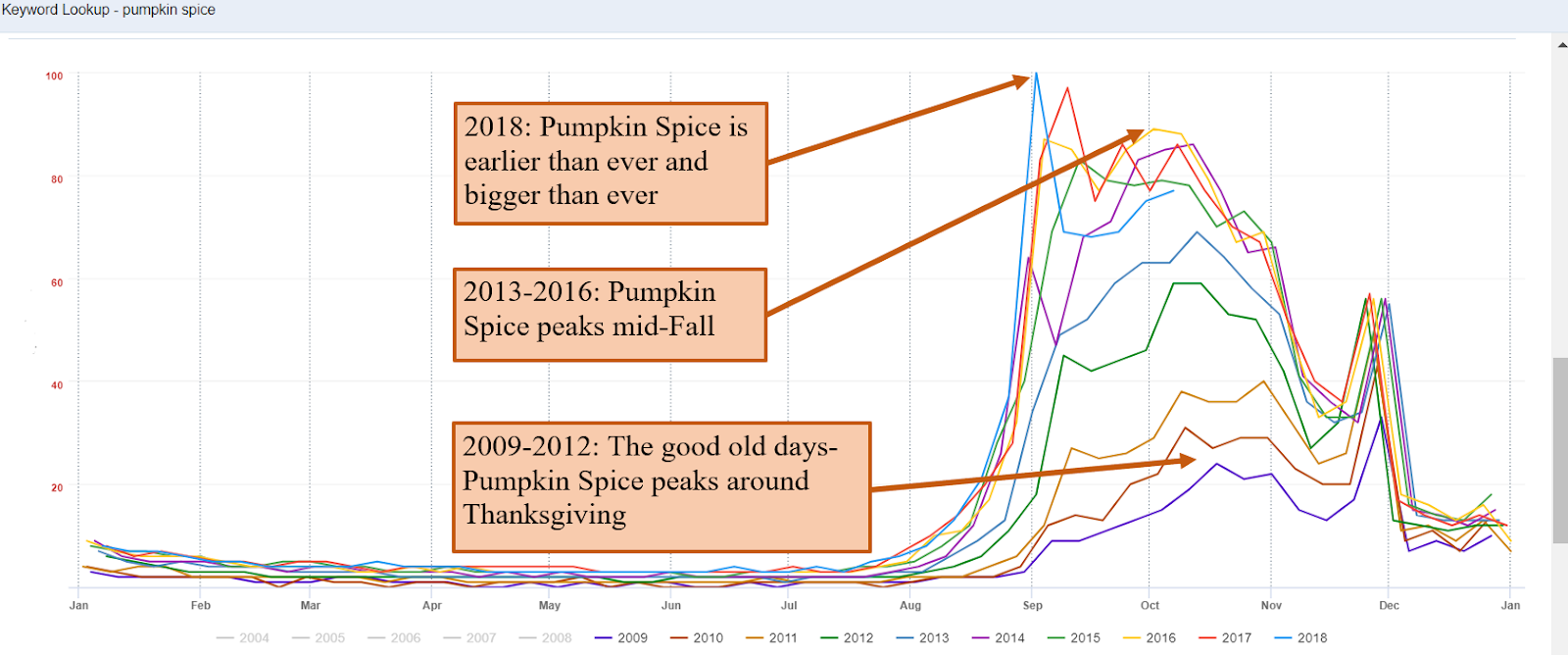 We are also seeing the term "pumpkin spice" appear across corporate communications: press releases, transcripts, and presentations. Using Sentieo's thematic search, we looked for "pumpkin spice" across all corporate communications. We see a range of pumpkin spice products from Dunkin, Coca-Cola, IHOP, and even a pumpkin spice Baileys coffee liquor from Diageo.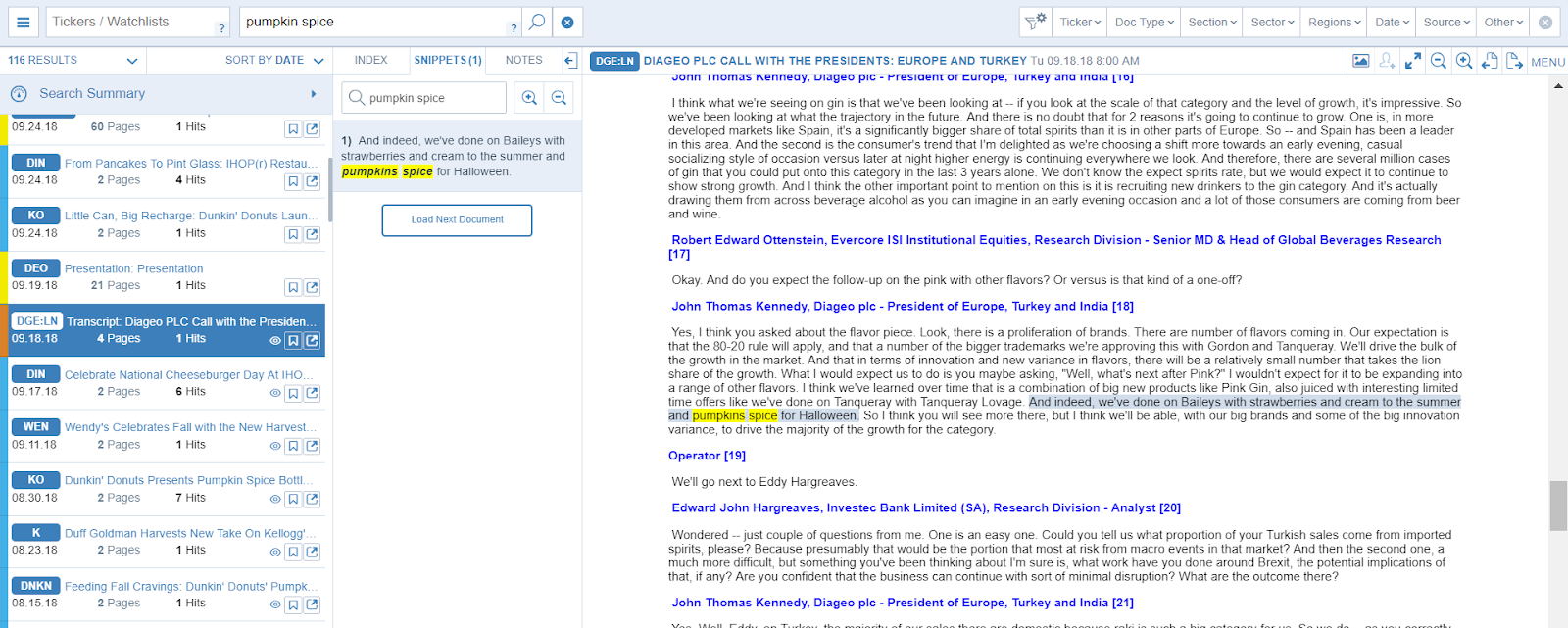 And, of course, the 800-pound pumpkin spice gorilla is Starbucks: the company announced in a tweet that its legendary pumpkin spice latte is back on August 28th. Below, we used Sentieo's Plotter to look at the frequency of pumpkin or PSL mentions from the Starbucks Twitter account.