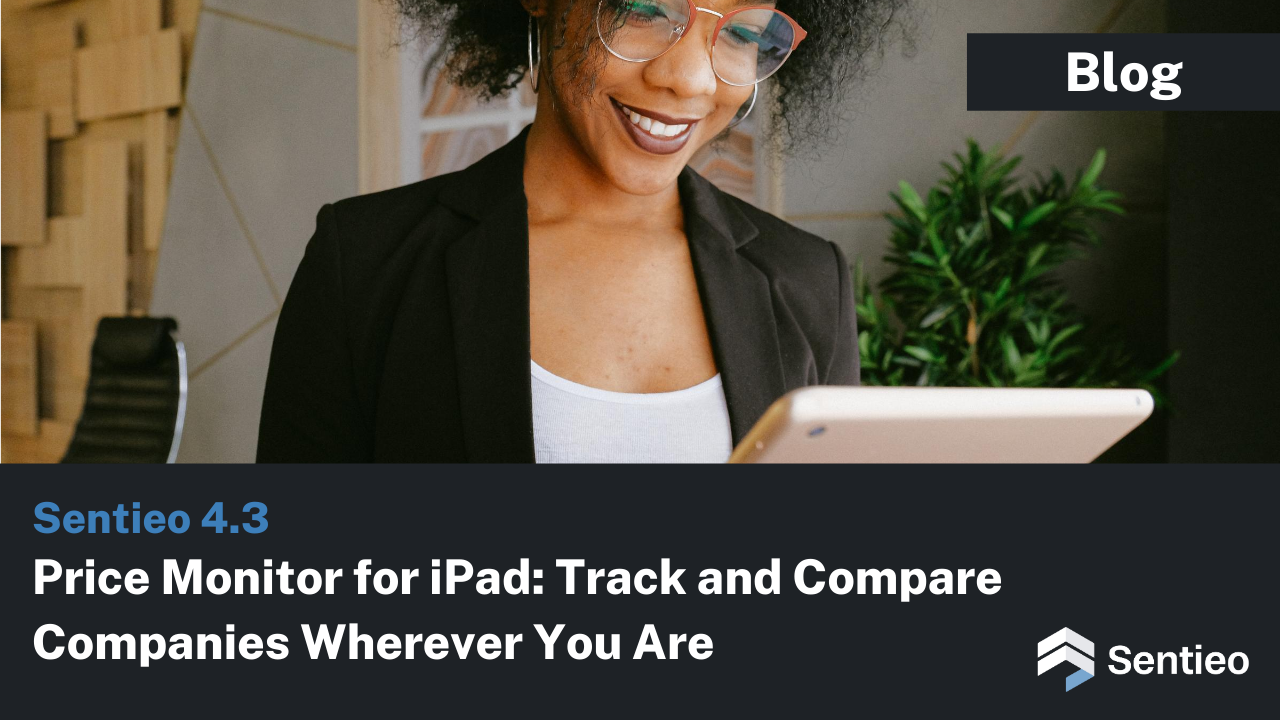 With our latest update, Sentieo V4.3, you can now bring your Price Monitor with you wherever you are. Simply load up any Views that you've created on the web application, include any tickers and watchlists you want to apply the View for, and you're all set. 
At the touch of your fingertips, you can upload any available watchlists that you currently have on your account, or any available company that's searchable within Sentieo. Simply tap on the Ticker/Watchlist bar, type in the name of the watchlist or ticker, and select one to load it onto the Price Monitor.
The data displayed on the Price Monitor refreshes every couple seconds to ensure that the most accurate data is being displayed, however, you also have the option to manually refresh the screen by tapping on the "Refresh" icon on the top right corner of the screen.
In addition, any existing Price Monitor views that are created on your account via Sentieo's web application will be available on your iPad. Simply tap on the "Views" dropdown list and select a view from your "Recently Used Views" or tap on "More & Manage Views" to navigate through the full menu.
After you've loaded a View and watchlists/tickers into your Price Monitor, you have the ability to sort various columns from highest to lowest, lowest to highest, or in alphabetical order. If you need to expand or collapse a watchlist, simply tap on the name or tap on the chevron icon next to the watchlist.
Sentieo's iPad offline functionality also works for our Price Monitor as well. If you are traveling in areas with no internet access available, our Price Monitor will notify you when you are in Offline Mode, as well as display the last updated date for any information displayed on the Price Monitor. That way, you can rest easy knowing that any pre-existing data is still there for your reference.
PLEASE NOTE: the Price Monitor is view-only, and currently only available for iPad. All of your account Views and Watchlists will be synced from the web application, so you must create them there first if you wish to view them on the iPad.
Download the Sentieo Mobile Apps today or get in touch to discuss how Sentieo can help your team save research time and stay productive on the road or at home.