This is the third and final part of our series exploring how technology has created (and is solving) challenges for investment research and how firms can build a competitive advantage in this environment.
So far, we've explored how vast information landscapes have led to information overload and how AI is helping cut through the noise.
Today, we're going to take a look at how a centralized research approach can help firms leverage technology to improve their workflows and transparency.
Power Up Research Workflows to Stay Ahead of the Pack
Today's markets move on news at lighting speeds, so the ability to discover, digest, develop and deliver research insights can be the difference between generating alpha and dealing with performance lags.
The graphic below highlights some of the ways AI and other technologies are impacting and improving the research process.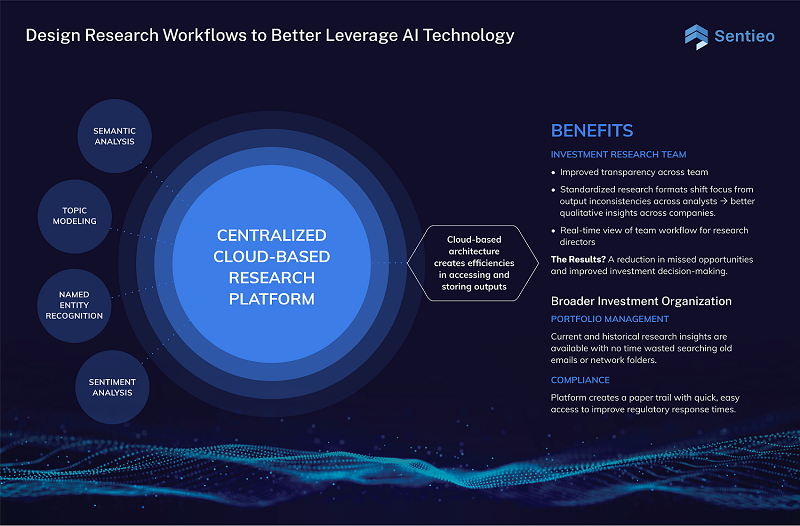 Making the Case by Making a Plan
While AI tools may seem like the perfect solution to the information overload suffered by many analysts, poor implementation can add to the burden. As with any digital transformation project, firms must fully understand what problems they're addressing and the capabilities of their people.
Additionally, having a sound change management strategy in place is important so analysts know why and how you're introducing a new solution. A well-thought-out approach should also consider how to ease any analyst concerns about technology eventually replacing them.
If you'd like to learn more, we dive deeper about putting AI and technology to work in your research process in our blog post here or download the full briefing paper here.