2017 was yet another big year for product development at Sentieo. We continued to add powerful features to help our customers take their research process to the next level. Take a look below to see just a few of the innovations from 2017!
Robust, Global Financial Data Coverage
We now have full global coverage of company fundamentals in all international geographies. We added data from 50k+ global tickers on all major exchanges, from Reuters Fundamentals.
Redesigned Equity Data Terminal
Our new financial model has a more detailed, robust methodology that seamlessly integrates historical reported data with forward analyst estimates in a sleek, updated user interface.
Valuation & Price Target Tool
The new Valuation & Price Target tool takes target price setting to a new level of simplicity.
Enter the price you think is fair for any of the forward years, and Sentieo updates the valuation multiples. You can also enter what they think is a fair multiple for any of the forward years or for any of the forward multiple metrics, and it will update all the other valuation multiples and the price target accordingly. Both work seamlessly on the same page; you can jump from one method to the other.
Searches Made Easier
Keyword Library
Users can search our ever-growing library of over 500 unique, pre-built search queries across various industry sectors & themes to find the most relevant data.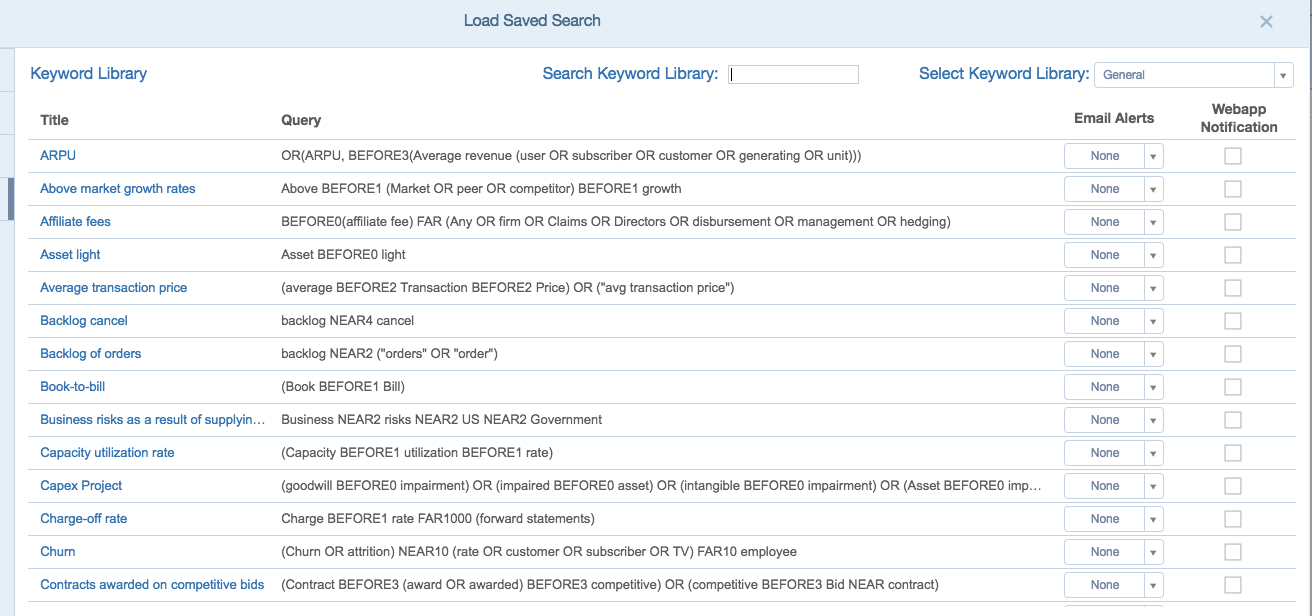 PowerQuery: Complex Query Operators
Within our DocSearch tool, our search operators provide you with finer control over your searches so you don't have to sift through unwanted results.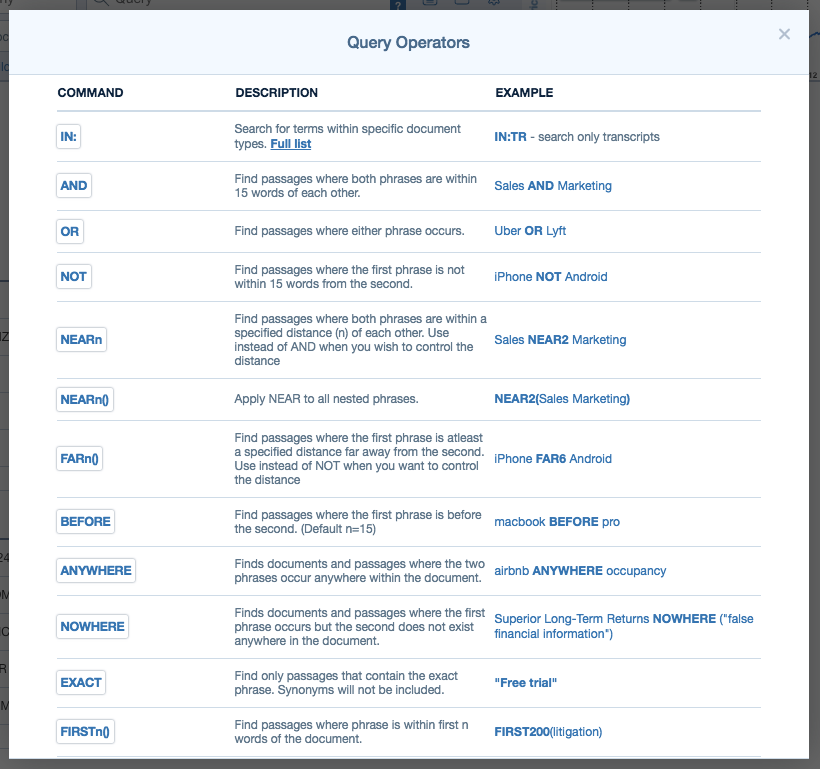 Section-Specific Searches Within 10K's & 10Q's
When working with quarterly and annual reports, filter your search at the section (item) level; you can focus your search on financial statements, Management Discussion & Analysis, risk factors, & more.
ESG Reports (Sustainability Disclosures) & Federal Reserve Documents
We've added Sustainability Disclosures to our searchable documents, in addition to FOMC meetings minutes, statements, press conference projection materials, and speeches, which can be found under the ticker FED-RES.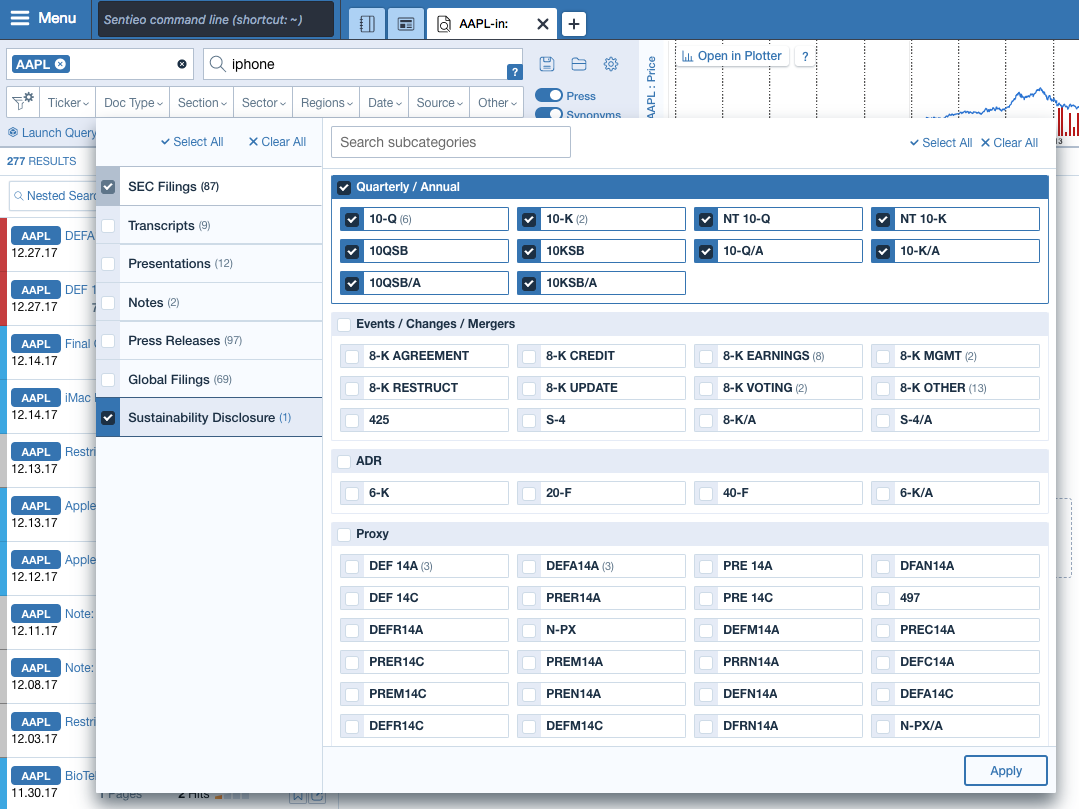 In-Depth Ownership Data In Shareholder Data Explorer
Easily look up a ticker in our Shareholders tool to access a list of every publicly disclosed shareholder for that company. Look up an institutional holder to find a history of all its disclosed shareholdings (updated quarterly). You can also find the history of a U.S. company's executive dealings (updated daily).
We're really proud of what we accomplished this year, and we're working to make 2018 an even more successful year, delivering the features you need to make your life easier. Got feedback or ideas? Get in touch with us.