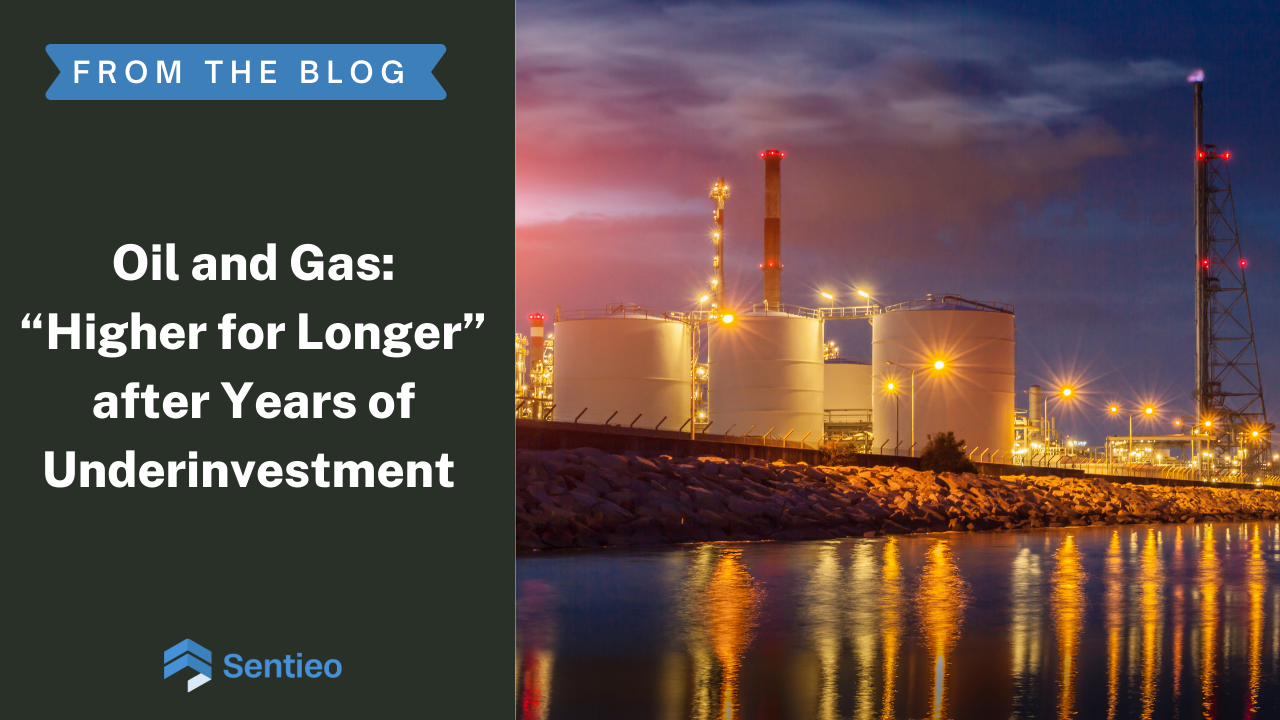 The recent spike in energy prices across Europe and Asia has been well documented in the press: however, it has been in the making for years. In this blog post, we will share some data on capex trends in the industry. We do anticipate that hydrocarbon energy prices will stay "higher for longer". For a great in-depth look at capital cycles, we recommend the book "Capital Returns: Investing Through the Capital Cycle". 
Starting with some of the larger names in the S&P 500 Energy Sector ETF (NYSE:XLE), we can see that capex currently is at around 2004-2005 levels of $8-$10 bn per quarter in aggregate, quite far from the peak of $25 bn+ per quarter in the 2014-2015 period. For this chart, we took the 20-year capex history for Exxon, Chevron, EOG, Pioneer, ConocoPhillips, and Williams.

The picture is very similar with the European supermajors, BP plc and TotalEnergies: their capex also peaked in the 2014-2015 period at over $15 bn per quarter and is now at around $5 bn per quarter (chart is shown in USD).
The data looks very similar for the Canadian producers like Suncor and Canadian Natural Resources, as well as for large emerging markets-based players like Petrobras and Sasol. The most dramatic decline in capex that we spotted was that of shale pioneer Chesapeake Energy: at one time the second largest natural gas producer, the company went through a Chapter 11 reorganization. The company now spends about $100-$200 million per quarter versus $3-$4 billion per quarter in the early 2010s.
Interestingly, despite the strength of oil prices (WTI displayed, left axis), the total returns for the XLE Energy Sector ETF are flat on a two-year basis, perhaps indicating a long-term opportunity.
If you are interested in seeing how quickly we built the aggregate capex level chart in Sentieo's data visualization engine Plotter, please watch the video below.
Find out more about Sentieo's data visualization capabilities in our recent Basic and Advanced webinars focused on our data visualization engine Plotter. Or contact us for a demo or free trial account.