Widen Your Corporate Research Lens
With our latest release, Sentieo now allows you to enhance your corporate research workflow with information on 750,000 private companies. With the growth in private capital players, such as VC and PE funds, analysts today need easy access not only to public company data, but to private company data as well.
Sentieo's Equity Data Terminal includes basic profile information on private companies, including date founded, location, activity sectors, funding rounds, investments, exits, and acquisitions.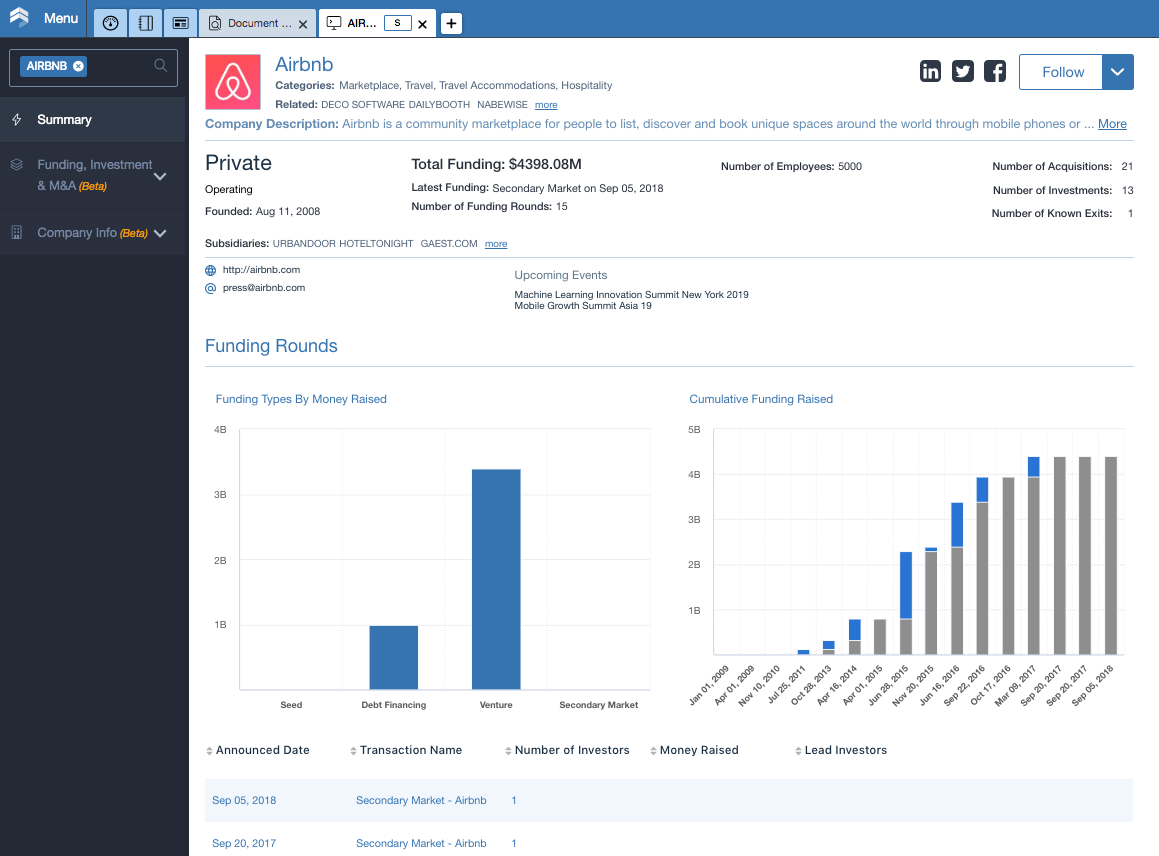 Private company profile in Sentieo EDT.
Search for Private Companies
Search for private company news and more using Sentieo's AI-powered Document Search. Use private company and subsidiary data to:
Research emerging and existing competitors

Identify potential acquisition or investment targets

Deepen your understanding of market trends

Search for private companies in Sentieo.
Profiled entities include funds with listed investments, as well as public company acquisition and disposition activities.
Check out our latest video on the subject:
For more details on Sentieo's private company data access, contact your Sentieo representative or get in touch.