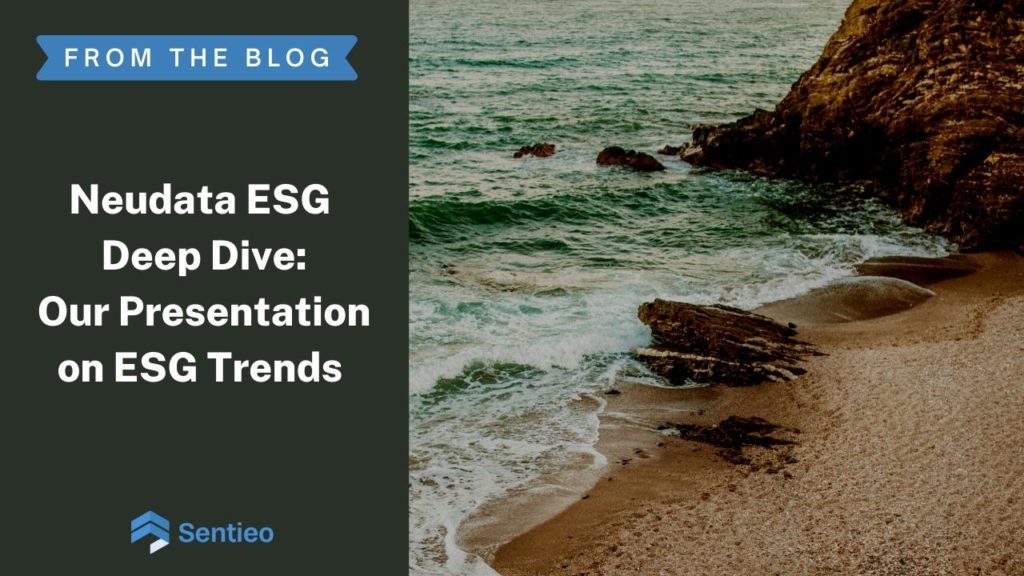 Recently we had the opportunity to present at the Neudata ESG Deep Dive 2021 event. Our presentation focused on where we see strong ESG effects in the financial markets along with a discussion on several accelerating ESG trends found in corporate transcripts. We'll highlight some of our data visualizations in this blog post, and you'll find access to the full ten-minute presentation below. 
As we have covered extensively before (see our blog posts on UN PRI compliance and ESG research integration), ESG is of growing importance to both institutional investors and to corporations. In one Neudata presentation example of the effects of ESG, we pointed to the dramatically increased dividend yield spread of the global tobacco industry, versus the US 10-year treasury rate. We took the unweighted average LTM dividend yield of Philip Morris International, Altria, British American Tobacco, and Japan Tobacco, and subtracted the 10-year US treasury rate. We can clearly see that "something happened" starting in 2019. The widening spread is prima facie evidence that widely adopted measures, such as negative screening aka industry exclusions (i.e. not investing in tobacco, thermal coal, anti-personnel munition, etc. companies) is very visible now.
Click here to access the interactive chart viewer
Most of our Neudata presentation focused on accelerating topics across all three ESG segments: Environmental, Social, and Governance. For example, in the chart below, we look at ten years worth of monthly transcript counts where corporations have mentioned "net-zero". The acceleration in the last two years is nothing short of stunning.
Click here to access the interactive chart viewer
At the end of the Neudata presentation, we "brought it all together." We looked at the number of 10-K filings where the Risk Factors specifically mention "sea levels" against search interest for electric vehicles, vs. Tesla's quarterly revenues. They are all rising, pun intended.
Click here to access the interactive chart viewer
Watch the full Neudata ESG Deep Dive presentation on-demand.