As a part of our earnings season coverage, we're continuing to use Sentieo's transcript Smart Summary™ to highlight selected reporting companies. Smart Summary™ applies machine learning and natural language processing to create a more efficient and a more repeatable process for transcript analysis. Yesterday, we highlighted Beyond Meat (Nasdaq:BYND), where we definitely went beyond the meat of the matter and into the details.
In this piece, we will take a quick look at pharmaceutical giant Merck. We are using the newly-released email push notification functionality for the Smart Summary™ transcript, which provides users with both the summary and the full transcript in a single PDF. We'll go through parts of the Smart Summary™ PDF for Merck, but you can view the full report here.
The key headline from the MRK release was that the company increased its 2019 non-GAAP EPS guidance. We can see this clearly in the Guidance section of the summary.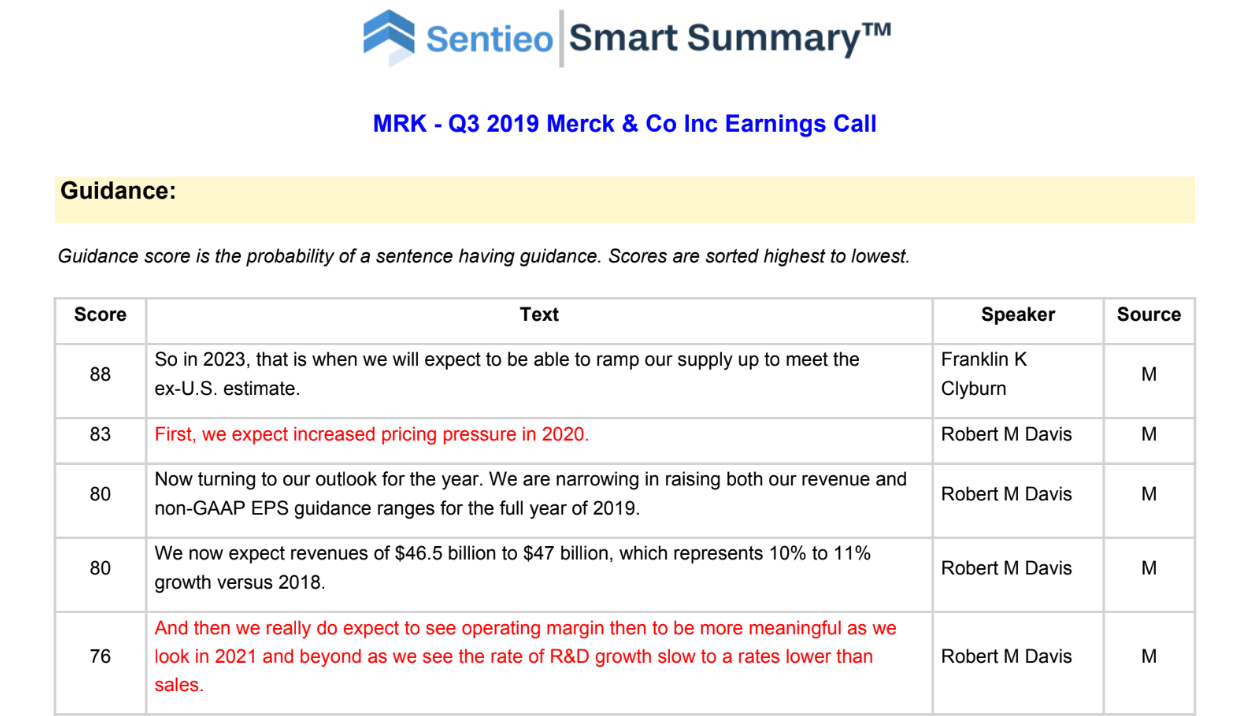 In the KPI section, we see several interesting tidbits: tax rate, Animal Health division data, plus comments on Keytruda, an important drug.

The pricing pressure comment that was ranked high in Guidance was also notably ranked high in the Products/Markets section as well.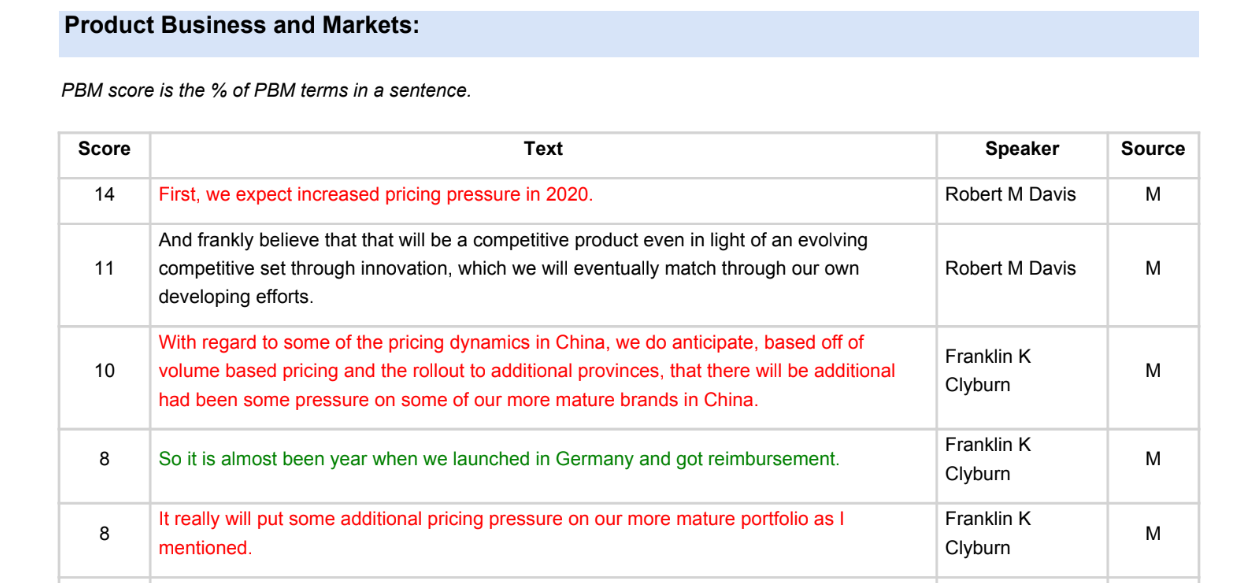 On the Legal/Regulatory front, we see comments around drug approvals.

In addition to the ML-based classification, we also apply NLP (Natural Language Processing) in three dimensions: sentiment (positive/negative), deflection (language associated with "deflection"), as well as keyword surfacing.
In Merck's transcript, we see a lot of highly-scored positive sentences (100 out of 100).
On the negative side, we see the pricing pressures in 2020 comments (already picked up and classified by the ML layer) marked as mostly negative.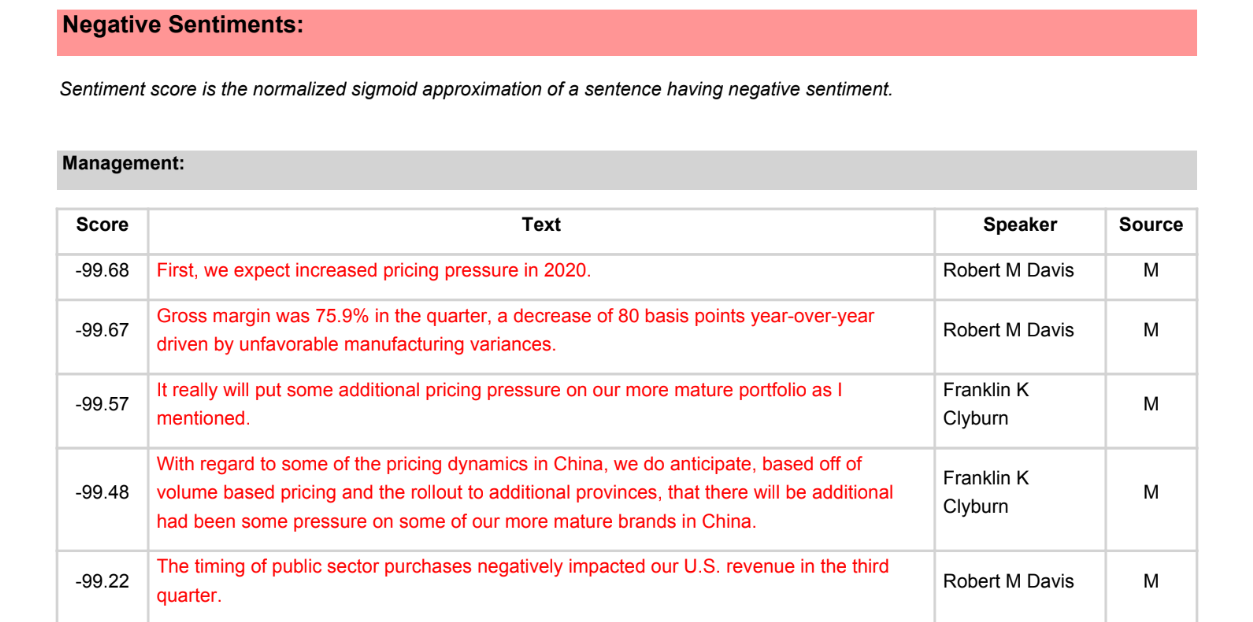 We can also see that pricing is the most negative analyst question as well!

The top keyword based on our algorithmic keyword surfacing is Keytruda, a relatively new but popular drug.
The second and third keywords are also product related. Below we see an active discussion around Gardasil capacity.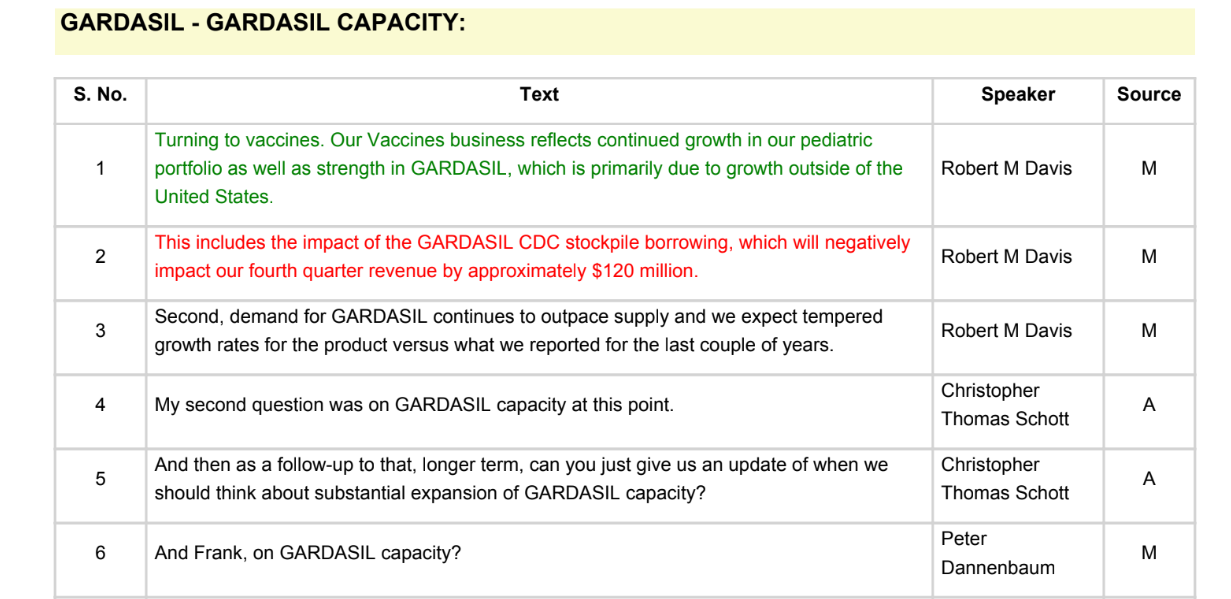 And the focus on Keytruda and Gardasil is justified. Using Sentieo's Table Explorer table chaining tool on the 8-K filing, we can see that both drugs continue to grow, with Keytruda now approaching 30% of revenues.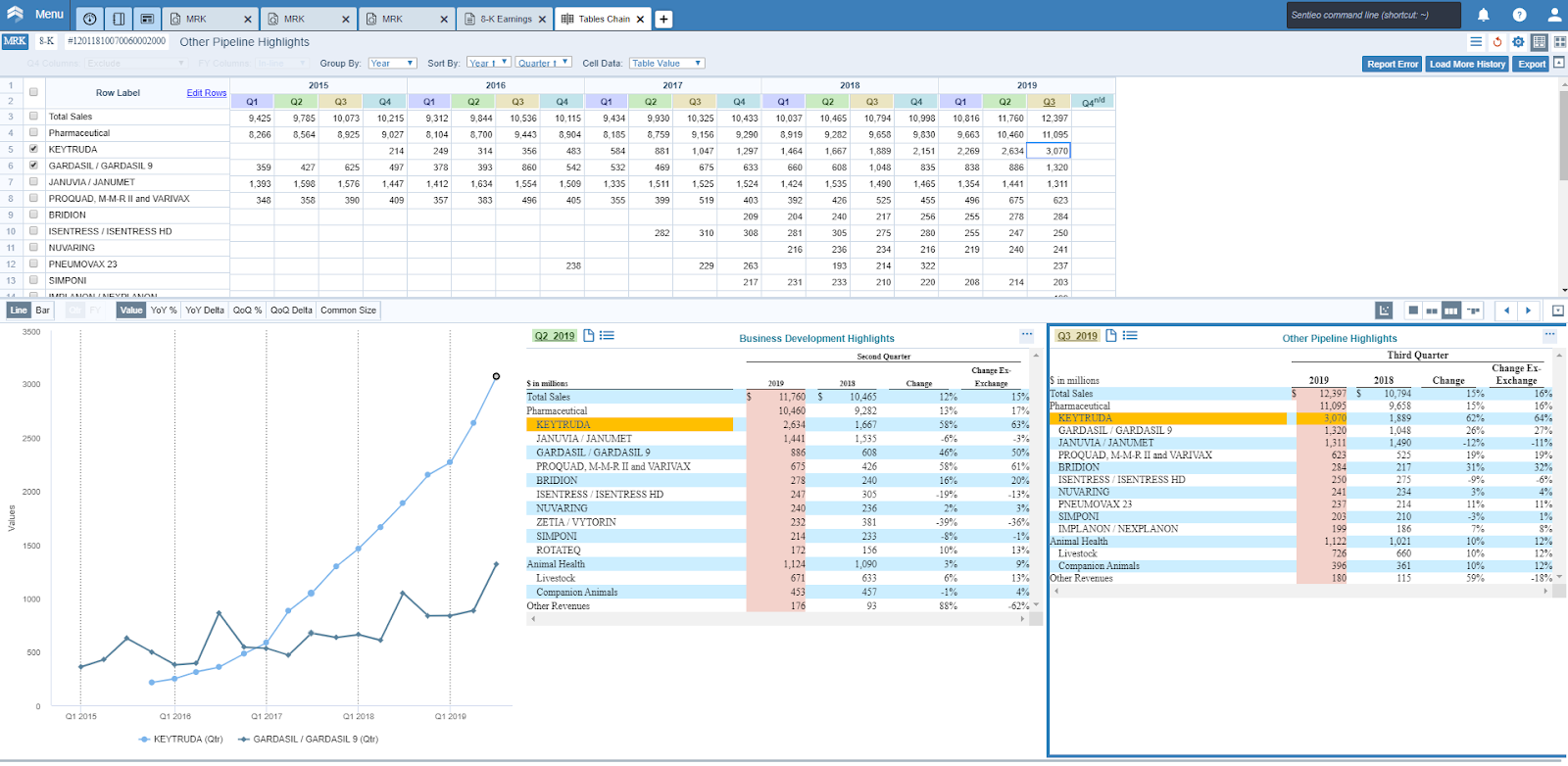 Watch the video below to see it in action:

View the full report on Merck here, and try using Smart Summary™ for yourself by signing up for access for Sentieo.