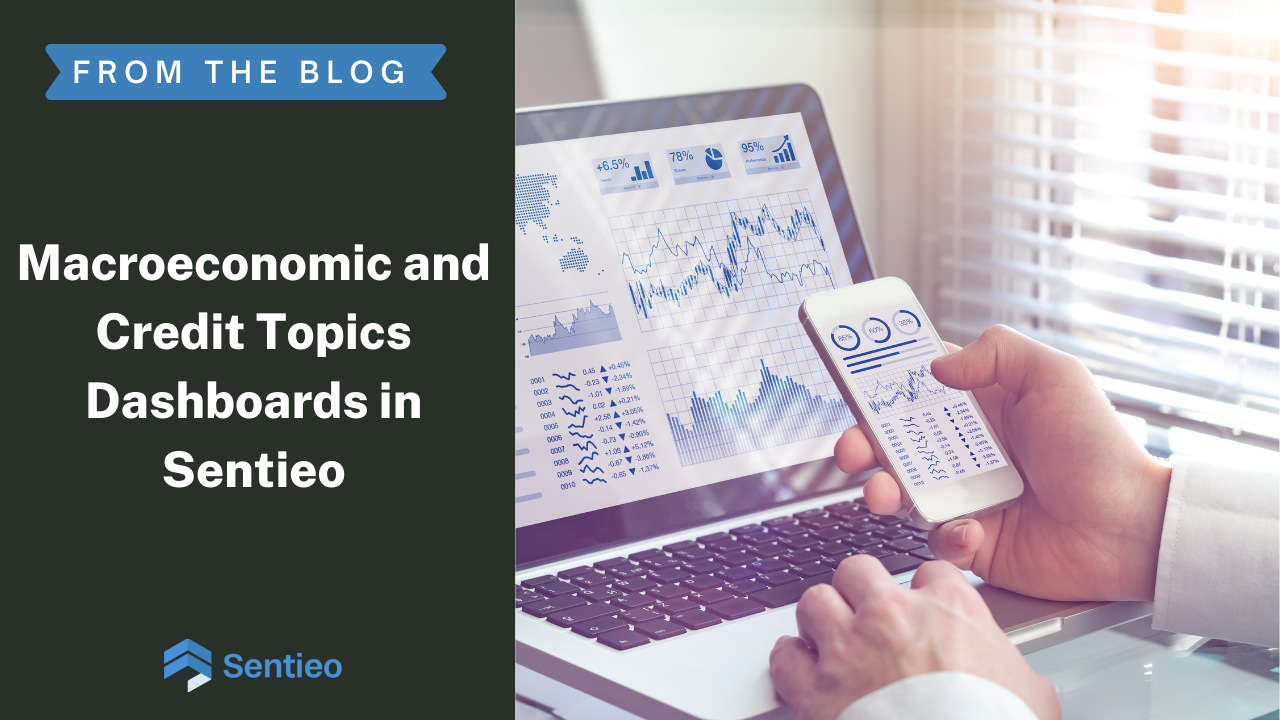 Sentieo's powerful and flexible Dashboards have grown dramatically in both client adoption and functionality since we introduced them two and a half years ago. Showcasing the depth of the research platform, the Dashboards bring together documents, document search, research management/research monitoring, financial and alternative data, data visualizations, Tableaus, iFrames, and much more, through over 50 different widget types.
Sentieo clients can build their own Dashboards, and have access to pre-built general as well as industry- and function-specific Dashboards. Over time, we have rolled out specialized Dashboards such as Credit Position Monitoring (video walk-through), Special Situations (video walk-through), ESG Topic Monitoring (video walk-through), and our Sustainalytics integration (video walk-through and joint webinar).
Following the high client demand for our recent Risk Monitoring Dashboard (blog post with video-walk through), today we are introducing two additional dashboards: US Macro and Credit Themes. Below you will find brief descriptions, screenshots, and video walkthroughs of both.
US Macroeconomic Dashboard
This Dashboard uses mostly our FRED Macro integration to bring in 21 data visualizations of various macroeconomic data sets, from GDP growth, to inflation, changes in the money supply, housing starts, and credit spreads.
If you'd like a more detailed walkthrough of the dashboard, please watch the video below.
Credit Topics Dashboard
The Credit Topics Dashboard is useful for idea generation and general conditions monitoring. We see incoming mentions of terms like covenant breach and bridge loans, along with upcoming maturities, new issuances of both debt and equity, as well as data visualizations of the overall credit market conditions.
If you'd like a more detailed walkthrough of the dashboard, please watch the video below.
To learn more about Sentieo, please visit our Resources page for guides and recorded webinars, or request a demo.