A fairness opinion is a report, usually created by an investment bank, showing that a contemplated strategic transaction (such as a merger) is fair to the shareholders who are represented by the company's Board of Directors. A fairness opinion will typically contain carefully researched and adjusted trading and transaction comparables.
Fairness opinions are used by buyside and sellside analysts to analyze transaction multiples and trends. They are used by activist investors who might feel that the target is undervalued and look to exercise their appraisal rights in court. In a similar fashion, securities litigation specialists might look at the documents while seeking compensation on behalf of shareholders. Finally, fairness opinions are looked at by corporate M&A/development professionals who monitor their own or adjacent industries.
Fairness opinions are usually rendered after the transaction has been announced, and they are filed with the SEC. However, a merger or an acquisition typically creates a deluge of filings from both parties, making locating this important document time-consuming, as there is no special SEC form for fairness opinions.
Sentieo users save time locating fairness opinions in seconds. Sentieo can also locate fairness opinions for companies that no longer trade. Here we show two examples: the pending deal between ConAgra Brands and Pinnacle Foods, and the acquisition of LinkedIn by Microsoft from a few years ago.
Pending deal between ConAgra Brands and Pinnacle Foods: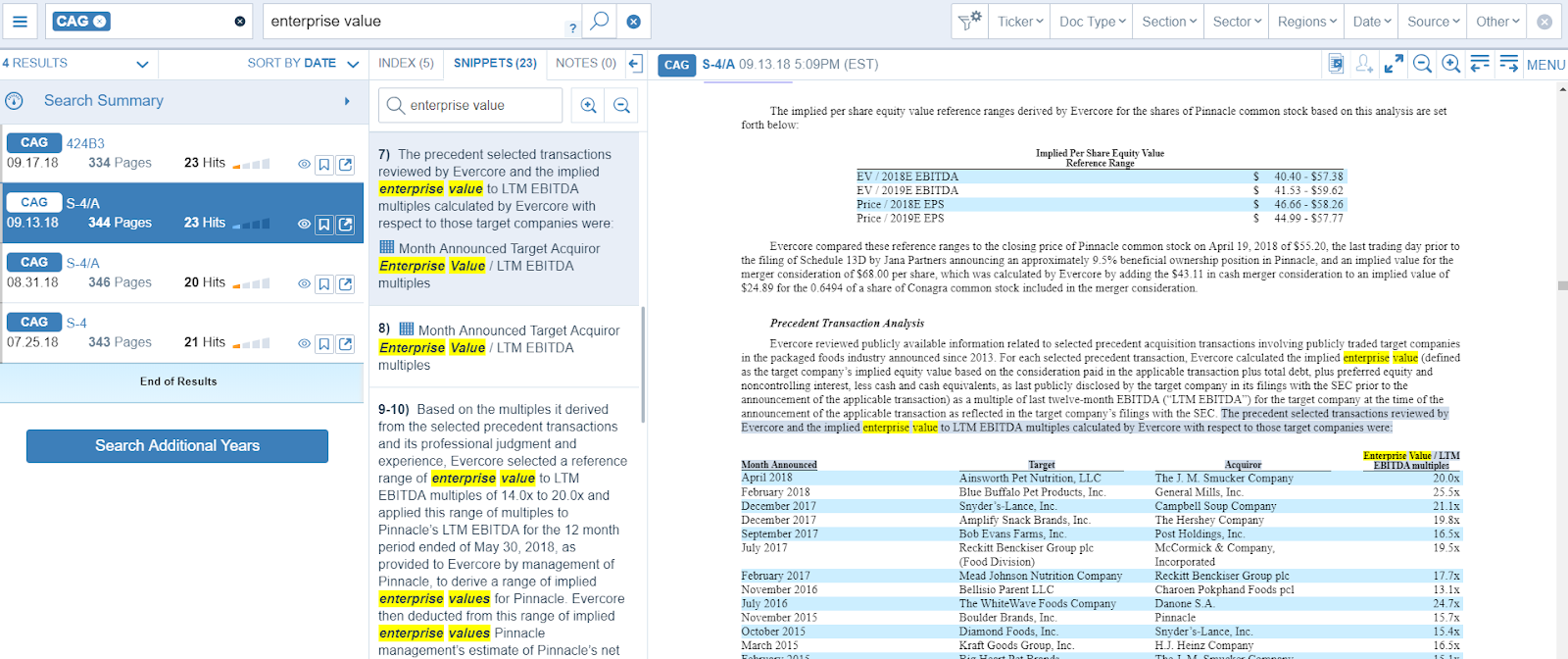 Acquisition of LinkedIn by Microsoft: