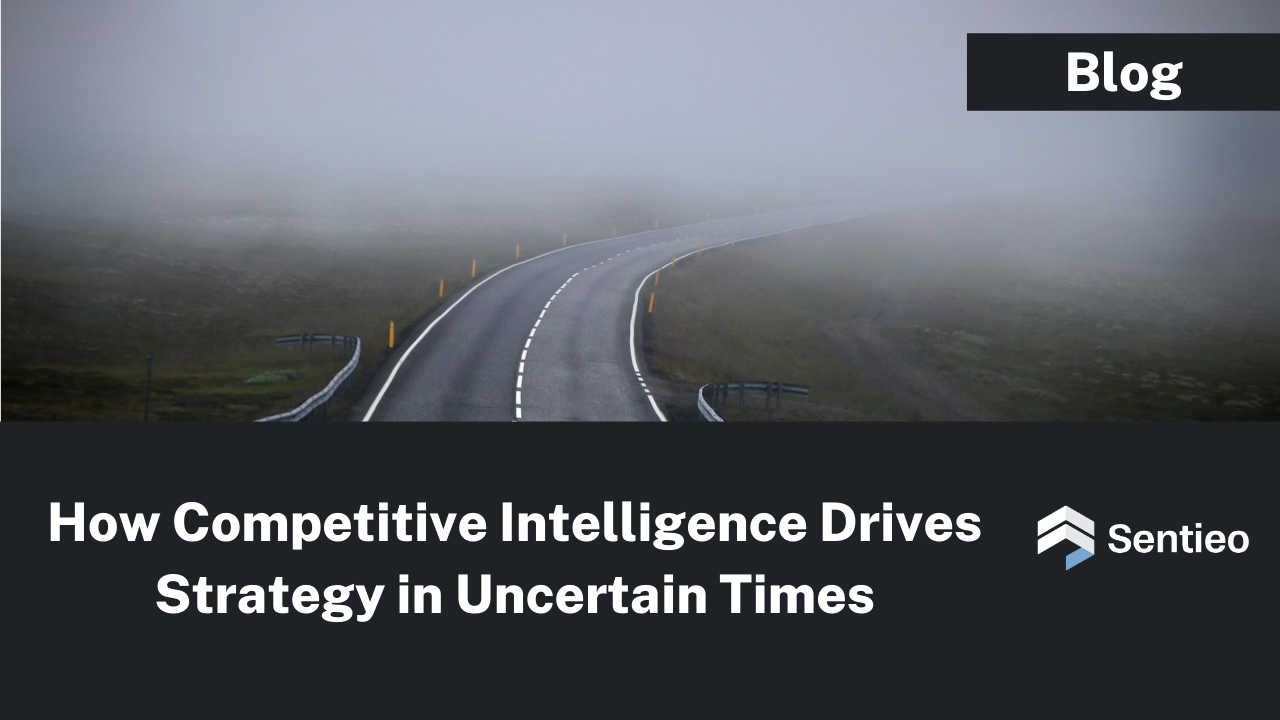 Last week we hosted a roundtable discussion on the impact of the pandemic on strategy as well as how to plan through uncertainty. Our panel included competitive intelligence and strategy experts from across industries—tech, industrials, and pharma:
Aki Garrett, Director, Telco Strategic Alliances & Business Development, Lenovo
Jason Fake, Strategy & Business Development, ITT
Peter Kenseth, Vice President, Maia Strategy Group
During the webinar the panelists discussed the changes they'd seen over the last 6 months. Our Head of Research and moderator, Nick Mazing, noted that since March companies across sectors had made similar business decisions almost in unison. One example he highlighted was the airline industry where most began disclosing cash burn immediately after the CARES Act. Another example was Wall Street where banks started bringing staff back into offices roughly in the same week. Even car dealers, he noted, appeared to have made decisions in unison, with most rolling out online platforms for sales. "It certainly seems like the importance of Competitive Intelligence, and, frankly, the ability to quickly copy is of much greater importance," he said.
"In an environment like this,' said Peter Kenseth, "there is a lot of risk in diverging from the pack, from being an outlier. It demonstrates the importance of being able to track your competitive set." However, he added that there is opportunity to be found in innovating or doing something different than the competition. "All it takes is recognizing that no one is trying to innovate or be disruptive for someone to be able to make that move and break from the pack."
Next they discussed best practices, or how to plan through this uncertain time with more certainty. Benchmarking and monitoring competitors and peers ranked high on the list here. 
Aki Garret noted that competitive intelligence is more important now than ever. "Given the access to information and the speed at which technology evolves today, knowing and understanding what's going on in my industry is crucial." Aki added, "competitive intelligence supports and influences all aspects of what I do from strategy to business planning and execution. It's really important for me to know what our competitors are doing and how we can differentiate."
In his recent blog post, Jason Fake discussed the importance of keeping on top of news and trends in the 90 days between earnings calls. The current environment in the midst of the uncertainty caused by a global pandemic has only exacerbated this need. As Jason wrote, "If there was ever a testament as to why it's essential to stay on top of your industry as well as the actions / performances of your peers, customers, and suppliers, it's the last 90 days. Don't fly half blind!"
The crisis has accelerated the future. Staying ahead of the pack requires access to the information that drives strategy and decisions that enable companies to win. 
You can listen to the full webinar on-demand here. If you'd like to learn more about how Sentieo can help you gain the insights you need to win, contact us.