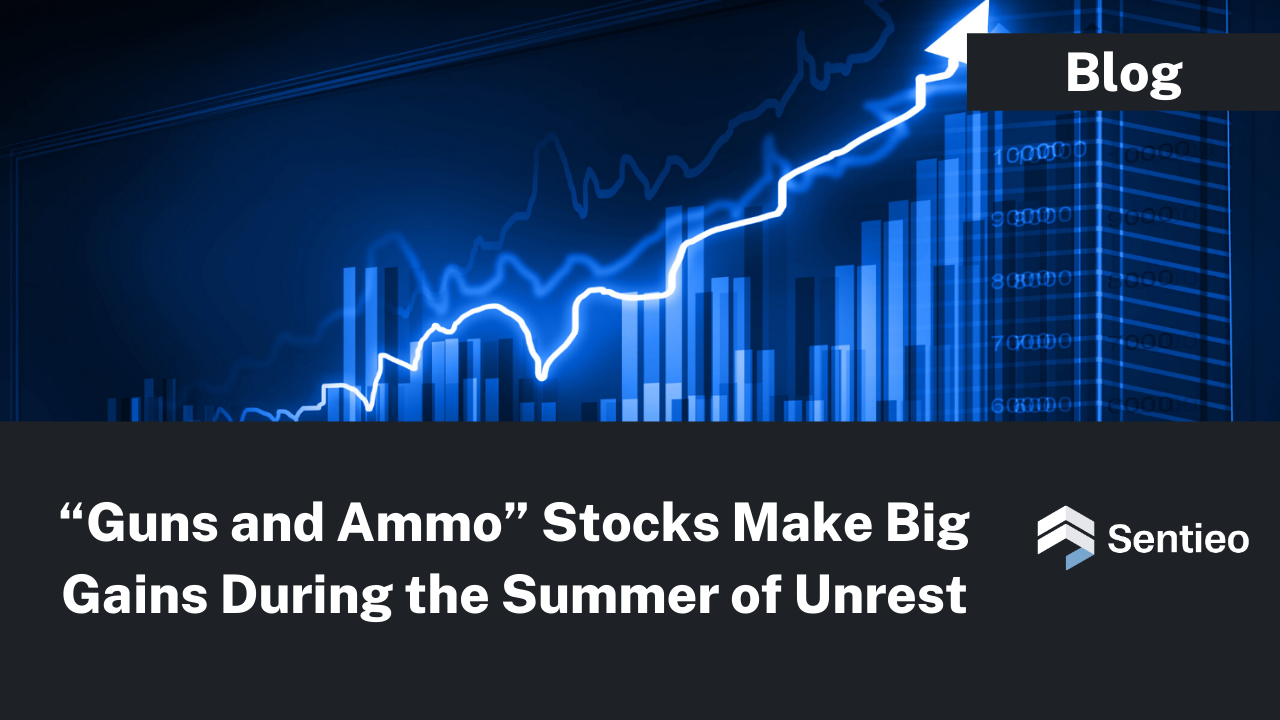 One very noticeable stock market impact of the ongoing protests and riots has been the strength in firearm and ammunition stocks since late May (this was also the beginning of protests across the U.S.).
We have seen some stocks in the space more than double. The group we're looking at today consists of two firearms stocks, Sturm Ruger & Co. (NYSE: RGR) and Smith & Wesson Brands (Nasdaq: SWBI), and three ammunition-related companies: Vista Outdoor (NYSE: VSTO), Clarus Corp. (Nasdaq: CLAR) and Ammo Inc. (OTC: POWW).
There is additional data backing up the strength: the FBI background check database shows major increases year-over-year this summer, building on strength earlier this year:
June 2020: +70.0% (vs. June 2019: +19.5%)
July 2020: +79.2% (vs. July 2019: + 10.6%)
August 2020: +31.6% (vs. August 2019: +14.2%)
And the nominal numbers of background checks are not insignificant, either: June 2020 had over 3.9 million, a record in the database.
Here is some color Smith & Wesson's CEO Mark Smith provided on a September 3rd, 2020 conference call:
"The current increase in consumer demand for firearms is, in many ways, unparalleled. A recent poll of firearms retailers conducted by NSSF estimates that between 40% to 60% of the consumers purchasing firearms are first time gun owners who are looking to exercise their second amendment rights to protect themselves and their families. Since March, the NSSF estimates that nearly 5 million Americans have purchased their first firearm."
Sturm Ruger's CEO Christopher Killoy had similar comments while answering analyst questions on their call on July 30, 2020:
"Well, I do think this surge is different than what we saw in '13, haven't been doing in this industry for 30 years. I saw the surge in 1994 before the — saw weapons ban took place. This is probably the strongest level of demand that I've seen."
Does it matter?
Maybe. Gun ownership had the highest correlation with Trump support in the 2016 election, even higher than marriage, as discussed by the NYT in 2017. President Trump won the gun owner household vote in all states except Vermont. By comparison, President Trump lost the married voters in eight states: CA, WA, NY, VT, MA, CT, NJ and MD.