Why We Wrote This Guide
With companies releasing a multitude of documents every hour of the day during earnings season, getting insights quickly can feel like an impossible task.
The hundreds of companies that analysts track each produce hundreds of data points, documents, and news — any of which could inform a change in corporate strategy or competitive response.
During earnings season, competitive intelligence professionals are often drowning in data, and can miss important insights as a result.

We came up with 5 ways that you (and your team) can optimize your time during earnings. Download the full whitepaper here.
You can easily gain a competitive edge by staying ahead of emerging global or industry trends, including:
• consumer/customer preferences
• trends that are favorable/unfavorable to you or your competitors
• new or disruptive ideas and products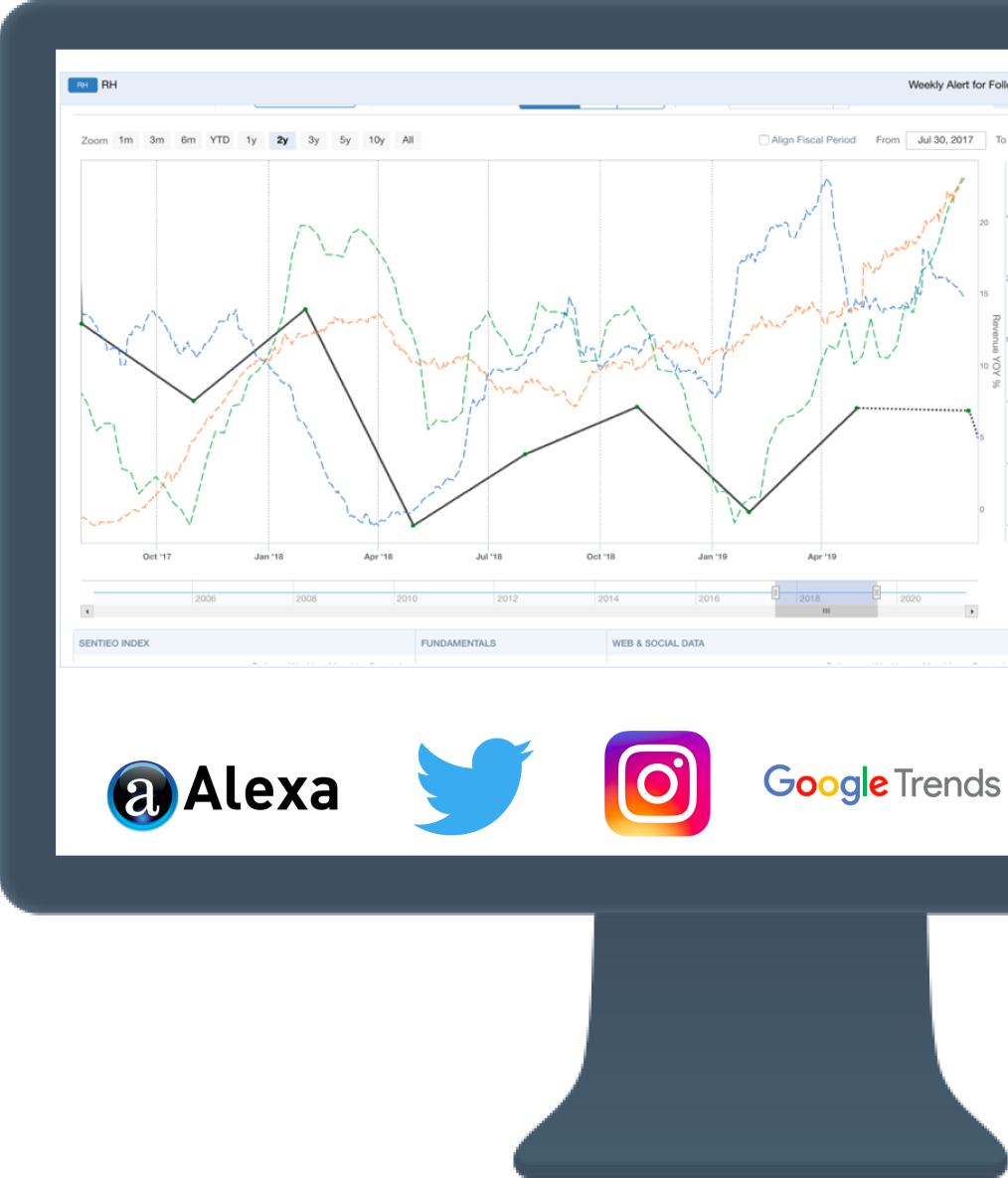 Ask yourself and your team:
What are the macro, global market, and consumer trends happening right now that are impacting my business and my peers?
How To Do It
Alternative datasets can give you great insight into market trends. Try a tool that includes datasets like:
• Twitter mentions – Observe globally trending topics, your competitor's brand mentions, and their number of followers. Are they spending advertising money on Twitter?
• Alexa website visits – Are your competitor's website visits going up or down? How come?
• Google Trends – How are people searching for your competitors on the web?
Understanding macro trends can also help you focus your efforts during earnings season. A tool that allows you to plot both financial and document data can expedite this step in your workflow.
In the example below, we plotted document mentions of "wage inflation" (green bars) against EBIT Margins for Cheesecake Factory and Texas Roadhouse (purple & orange lines). We see that as wage inflation has risen, there has been a substantial decline in the margins for the two chains. With visualization tools, CI analysts are able to see the factors that drive trends, and stay ahead of competititors.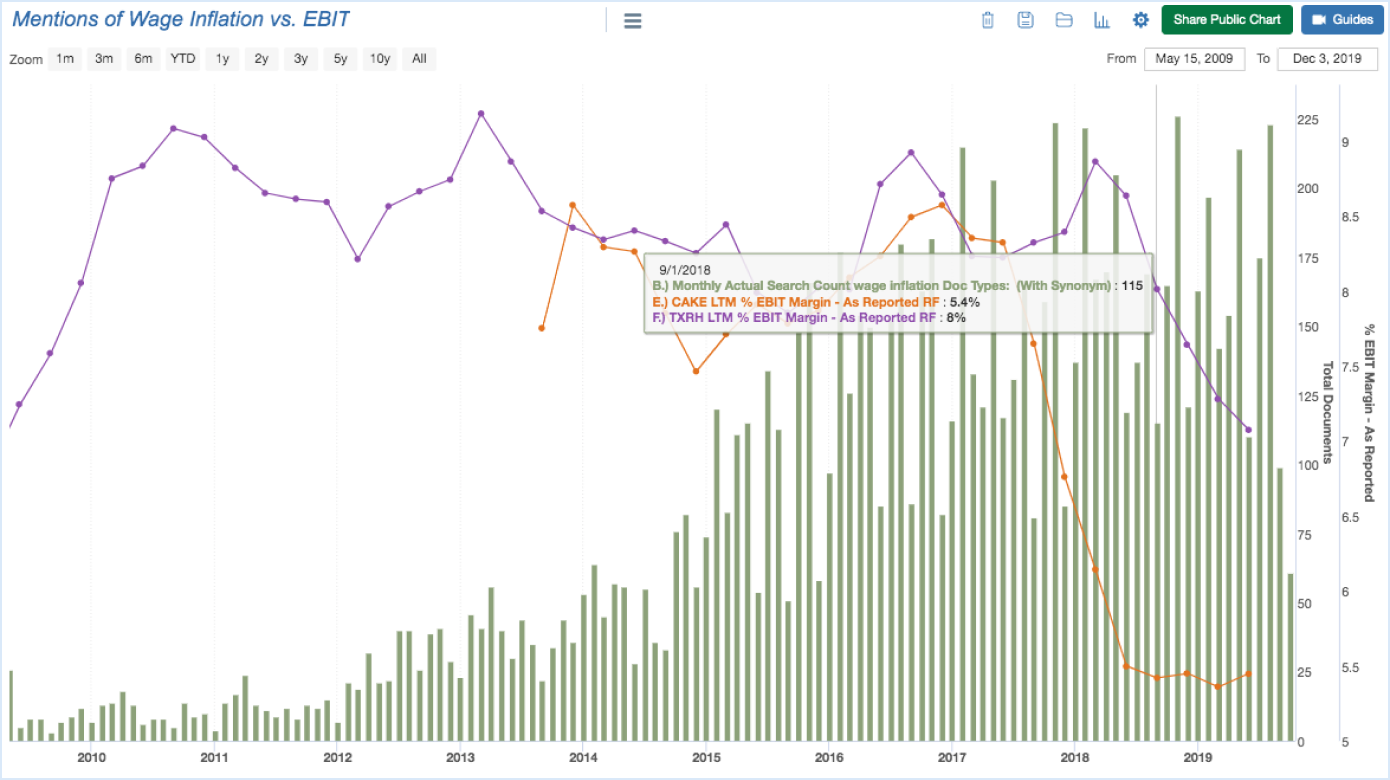 Key catalysts to track include earnings announcements, product launches, and transactions. Use a calendar tool that automatically feeds in from your company watchlists.
For example, below we used our watchlist "Big Tech" to auto-populate our Sentieo earnings calendar for easy tracking.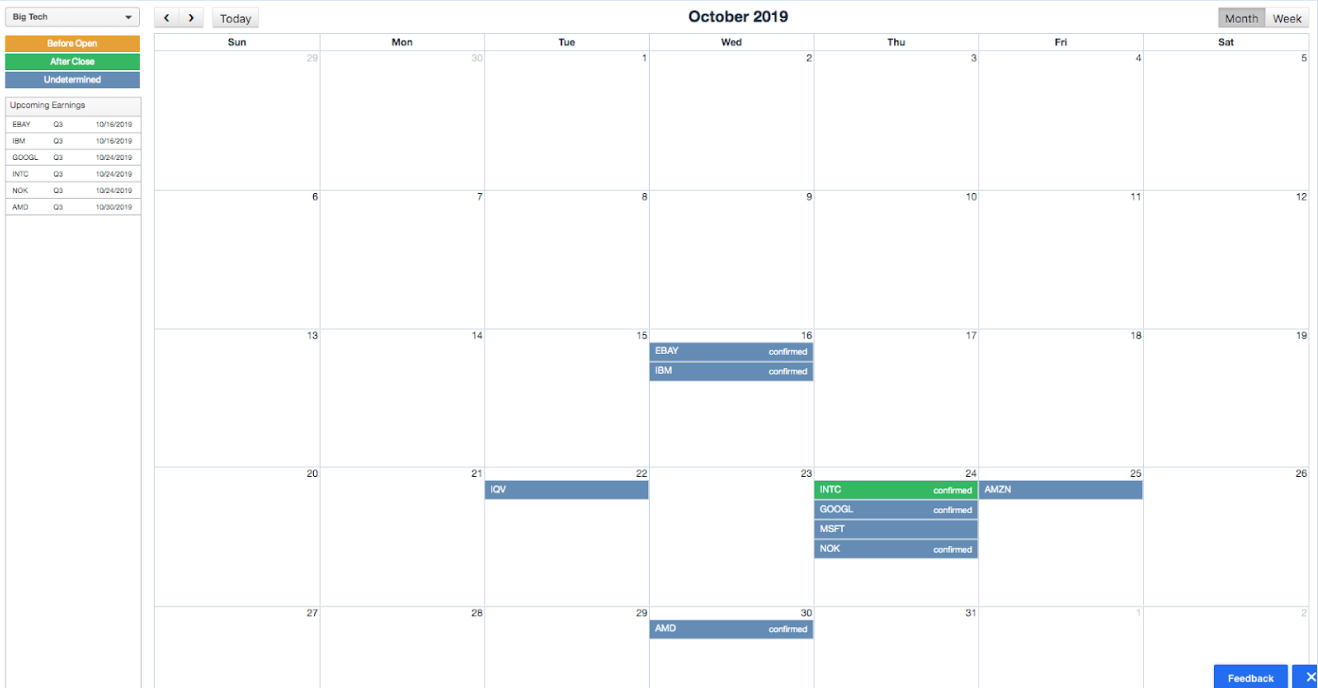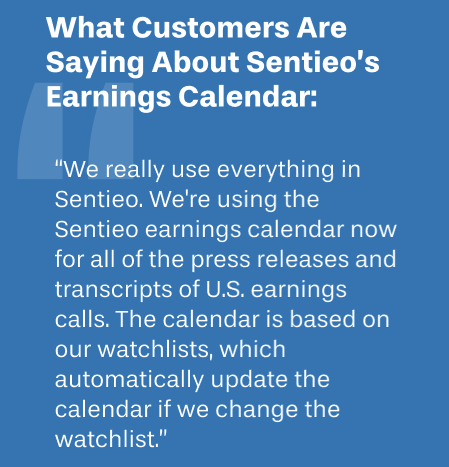 Want to learn the 3 other ways that you (and your team) can optimize your time during earnings? Download the full whitepaper here.