Coach is on a warpath toward reinventing itself as a modern American House of Luxury (just don't say the letters LVMH to their face), slashing promotional levels though the summer and yet seeing "the strongest comp that we've seen in over three years" while every other retailer (see: L Brands) is tanking in brick and mortar. This pattern of higher prices and higher (adjusted for wholesale) sales is the classical definition of a Veblen Good and demonstrates that there is a true luxury brand message. In the modern investing paradigm, analysts need to watch the same datasets that operators and executives use to stay on top of how "soft" objectives like brand and strategy translate into "hard" numbers like comp and margin. Mosaic subscribers were able to catch the direction of this trend in our proprietary Sentieo Index.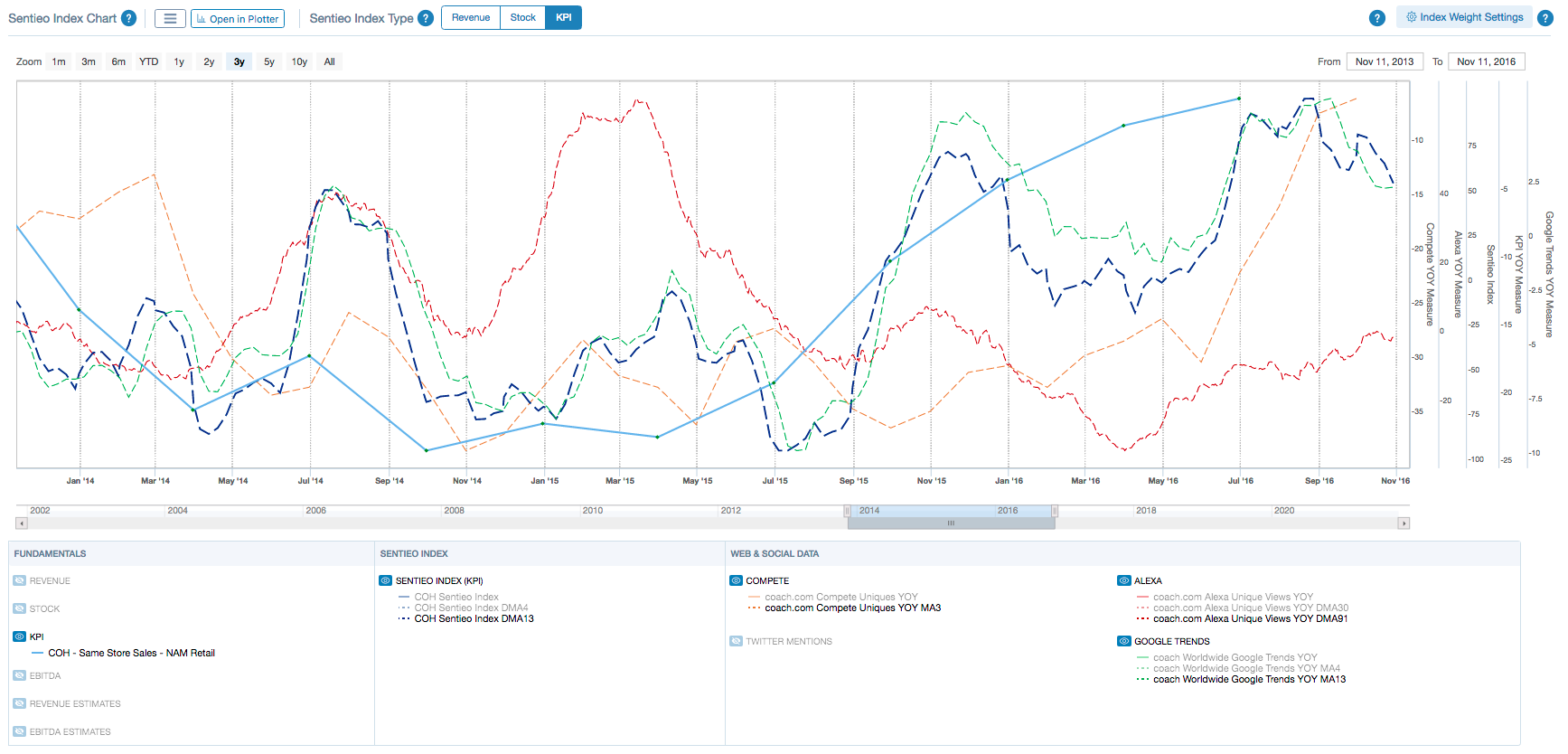 We were particularly interested in how they leveraging social media to communicate their brand transition to millennials. Quote the transcript from this morning:

Sentieo Mosaic is the only place we are aware of that allows you to track brands by Instagram momentum, and we would be remiss not to call out the evidence of the digital strategy here: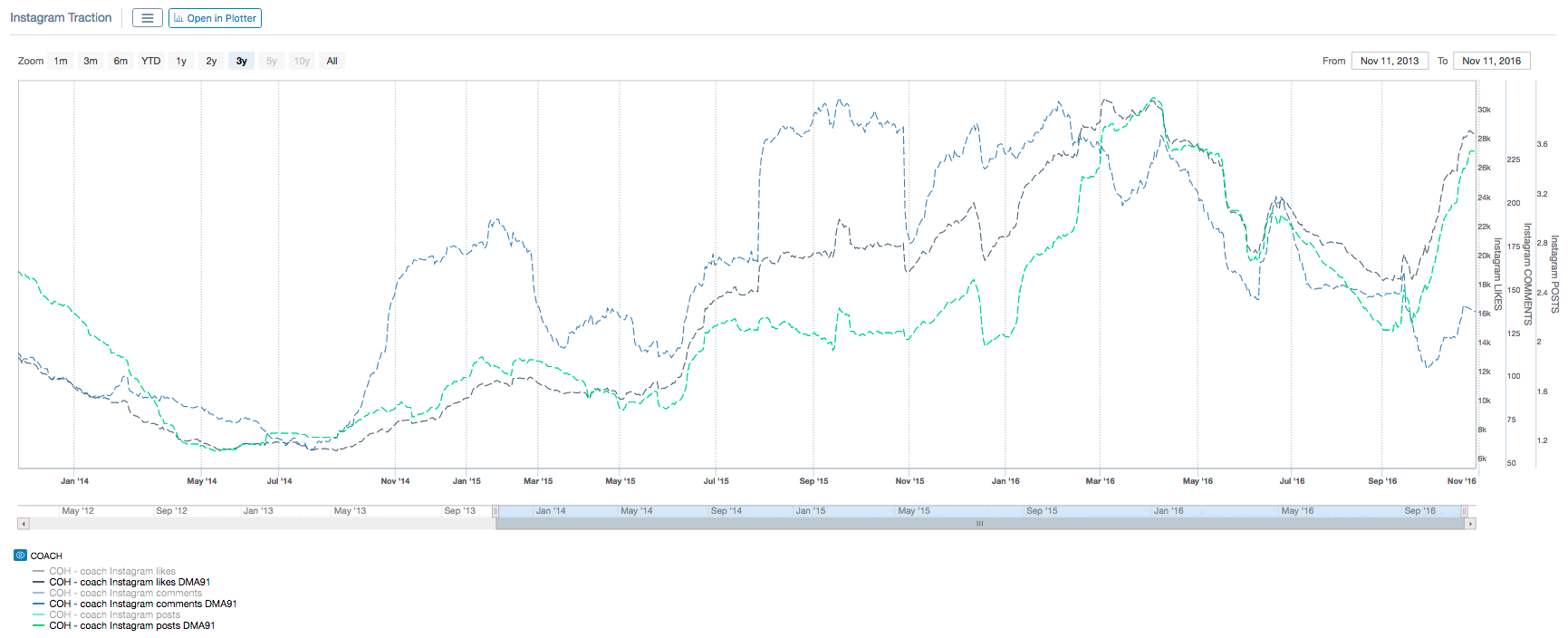 Sentieo subscribers, please get in touch for your Mosaic demo today. We can't wait to show you how this can be additive to your earnings toolkit.