Beyond Meat (Nasdaq: BYND) reports triple-digit revenue growth,1600 bps margin improvement, ups FY guidance — all of which were picked up and highlighted by Sentieo's ML/NLP-based transcript Smart Summary.™  
Sentieo's transcript Smart Summary™ uses machine learning and natural language processing to help you go through transcripts faster, highlight important information you might have missed, objectively quantify sentiment and deflection statements, and surface keywords and keyword trends. All of this happens at the click of a button on our platform, and for clients with enabled alerts, also via email.  
You no longer have to read transcripts chronologically; you can sort the document based on classifications, as well as "x-ray" for trending (and disappearing!) keywords. 
Today we will highlight BYND's results from Monday, October 28, 2019, as we saw them in our email alert with the PDF document. 
Using machine learning, we trained a tool to read and classify sentences in transcripts in several buckets, including Guidance, KPIs, and more. 
Right on top, we can see the robust guidance increase by the fast-growing meat alternative company.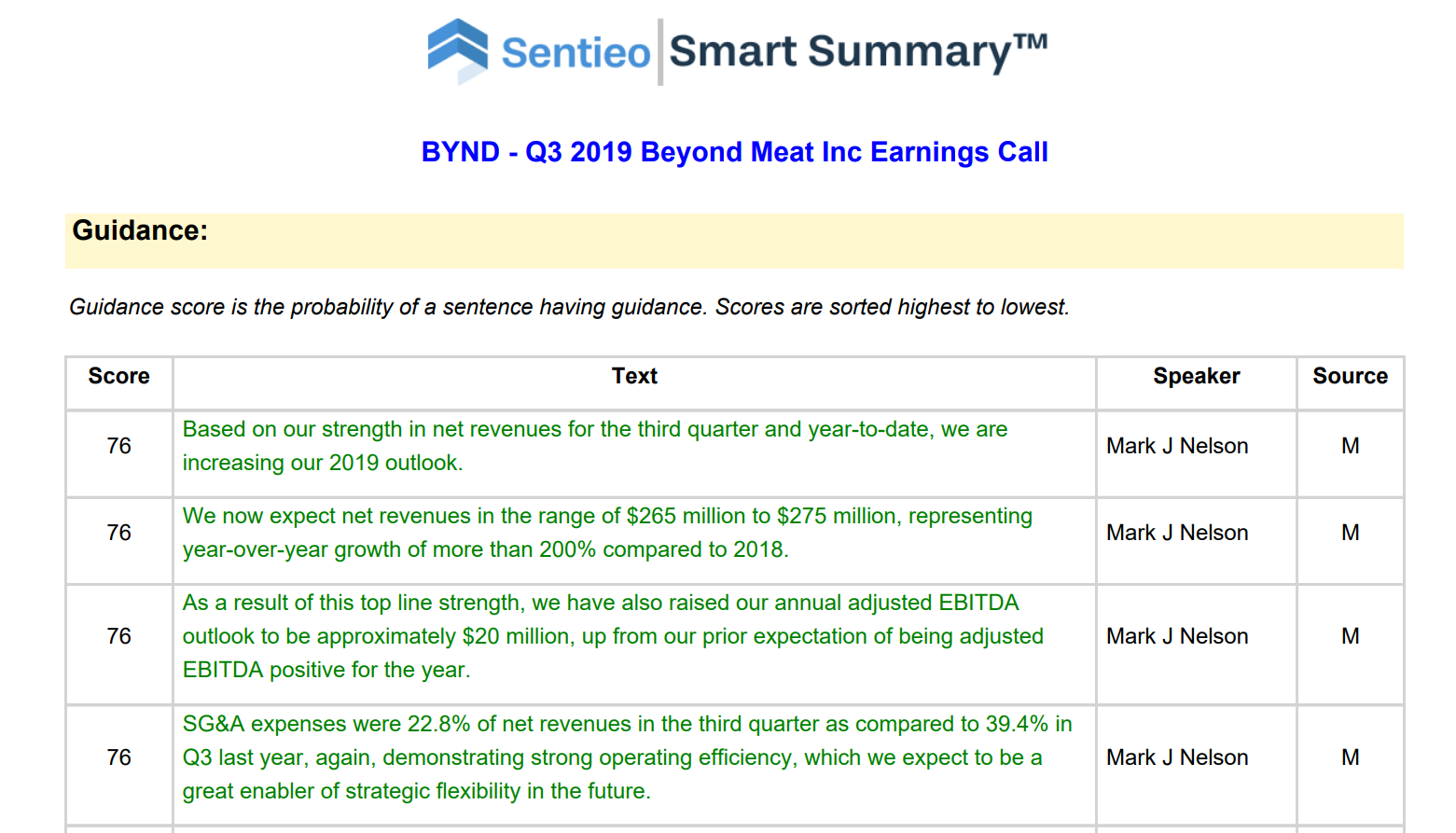 We can see the current quarter results' highlights in the KPIs section: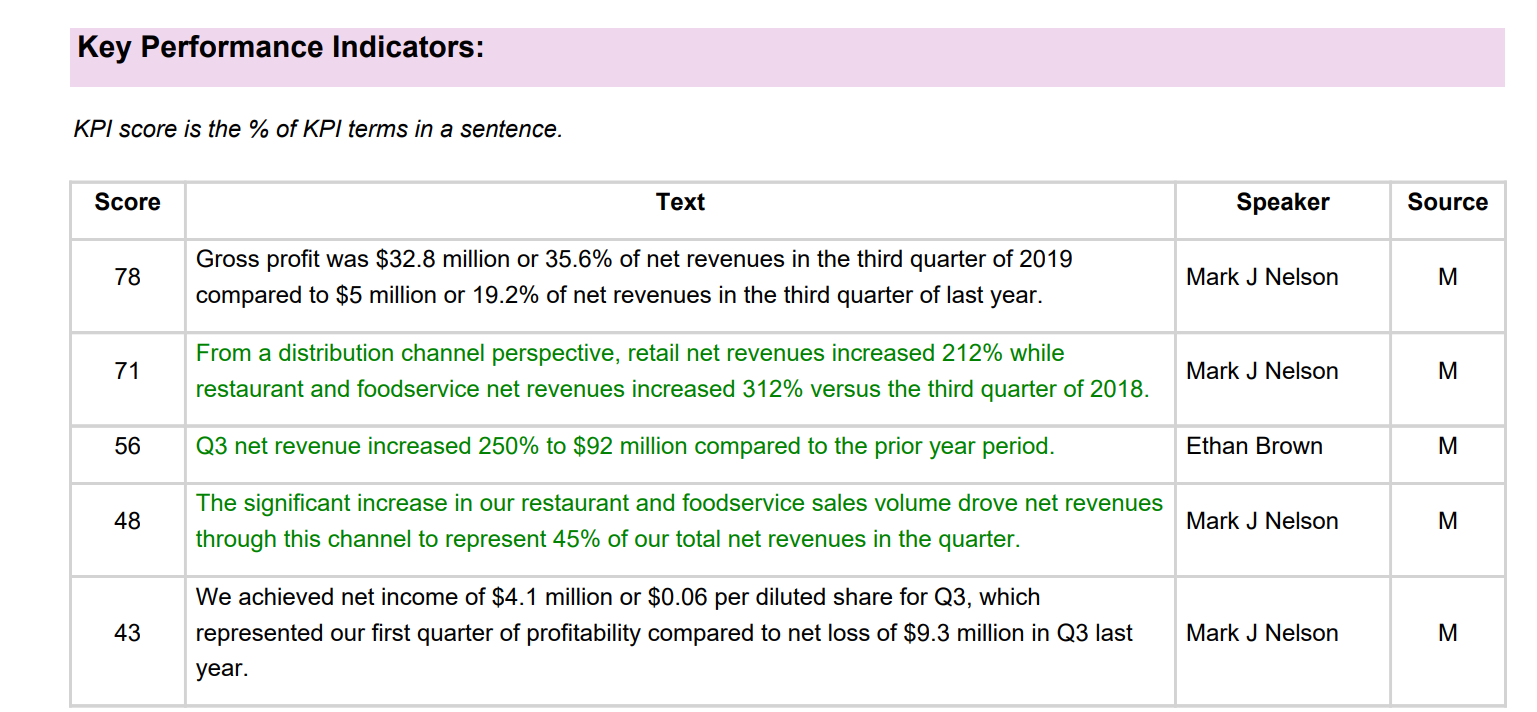 The massive 1,600 bps gross margin expansion was picked up there, too. 

Our NLP processing picks up Deflection as well as Positive/Negative sentiment. We can see some softly optimistic language under Deflection. 

The Negative sentiment highlights include competitive pressure from incumbents as well as lower volume in newer points of distribution.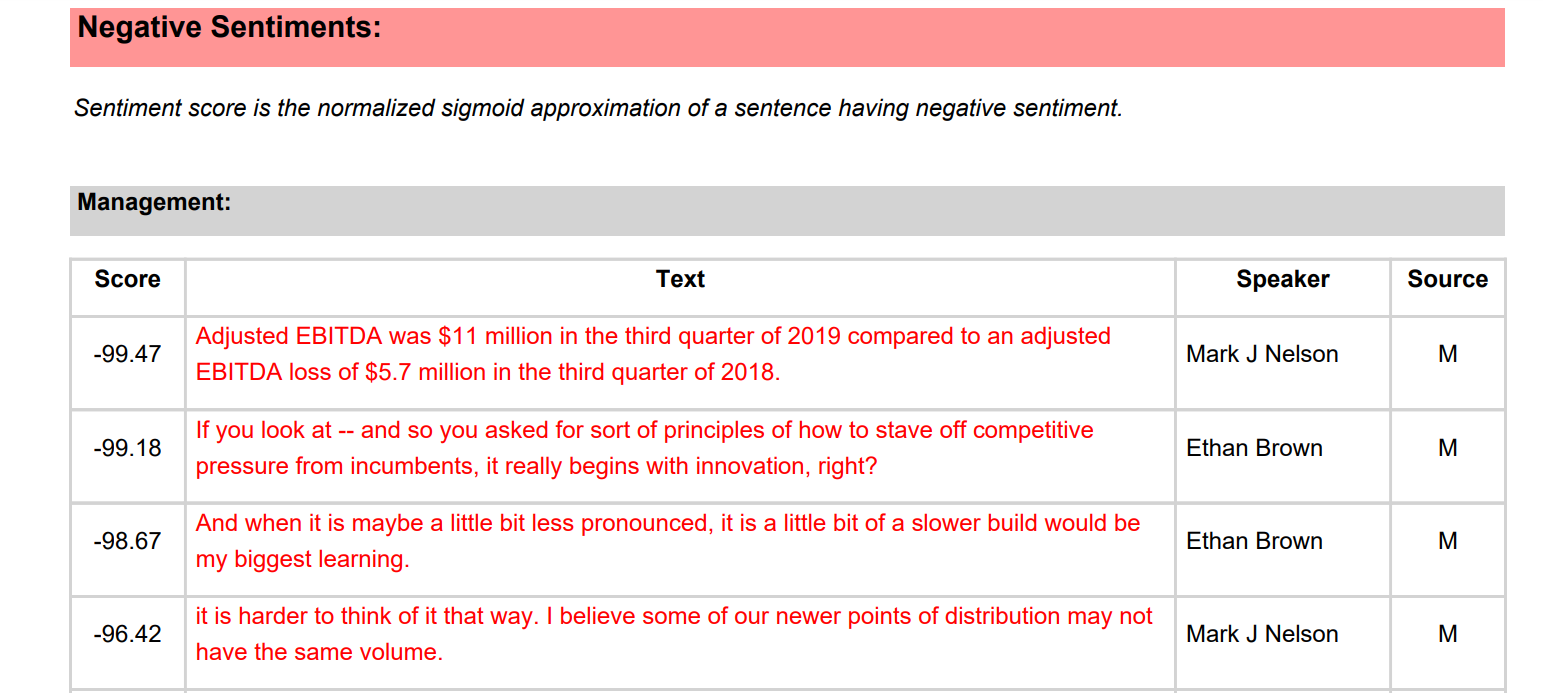 One keyword that stood out is McDonald's: a high profile restaurant partner that is running a very limited test only in Canada. We see the analyst being very inquisitive about it.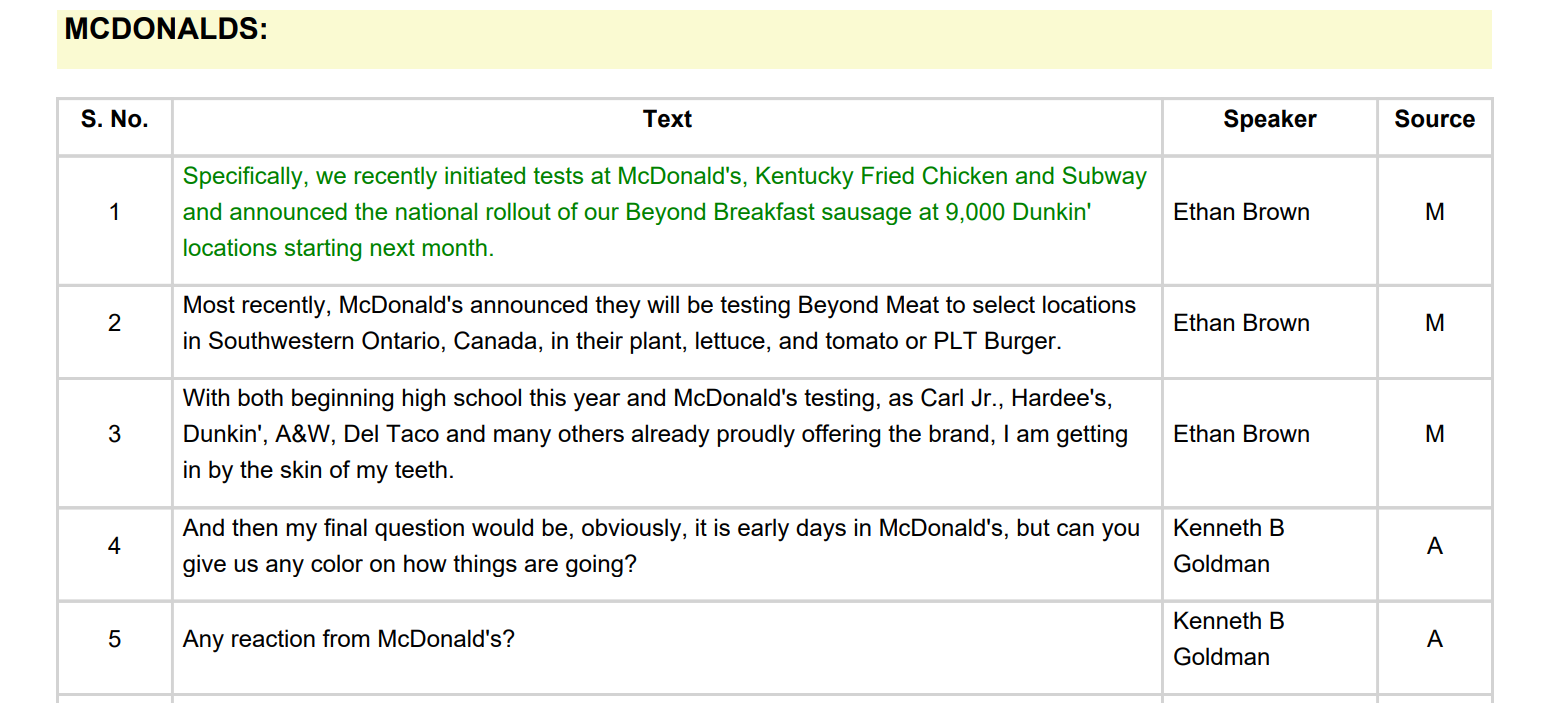 To view the full Smart Summary PDF, search for the transcript in Sentieo and click on the Smart Summary icon. If you don't have access to Sentieo yet, view the full summary here.

You can also check out the video below for a Sentieo walkthrough!
Stay tuned for our next earnings Smart Summary™ tomorrow!
Want to try Smart Summary™ for yourself? Get started with a free trial.