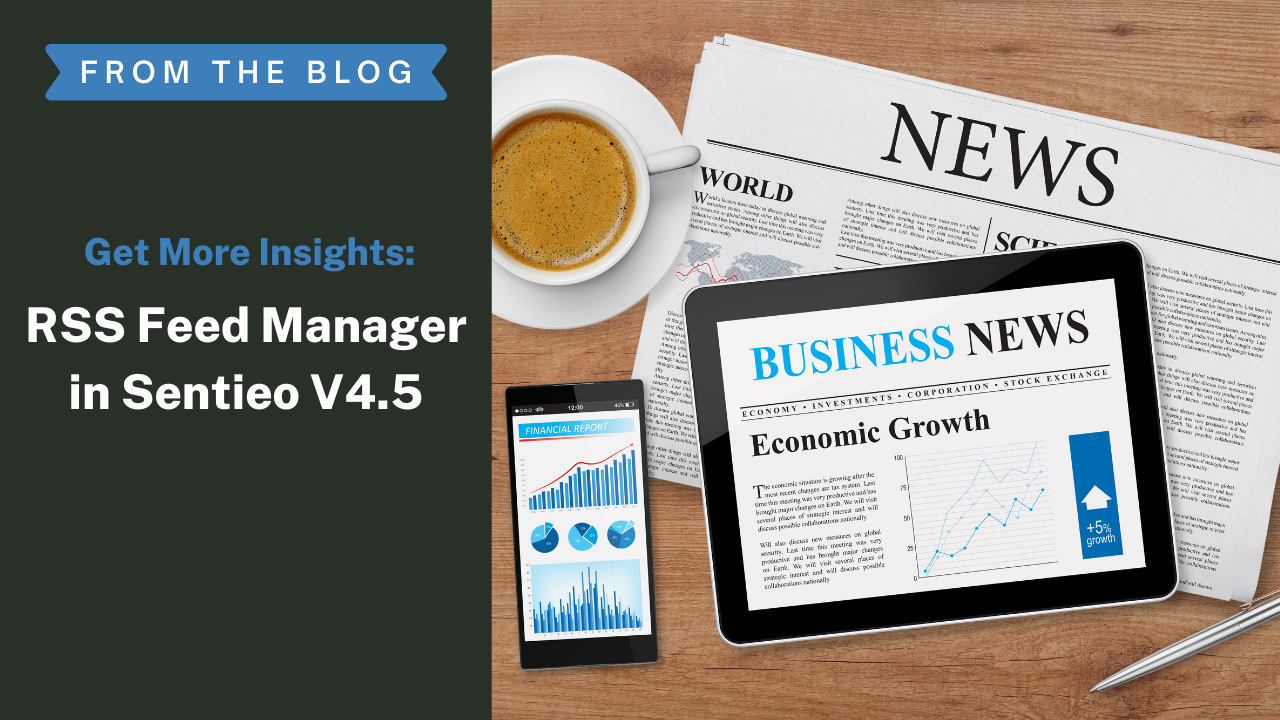 When we introduced Sentieo's AI-driven Document Search solution for RSS Feeds we had no idea how quickly our library of feeds would grow. As we start 2021 we have over 900 feeds in our library and are excited to make them easily accessible to all our users via a new RSS Feed Manager.
Whether you are looking to save time by consolidating all of your important content in one place or trying to identify unique insights by searching more specialized sources, RSS Feeds are a great way to customize and round out your Sentieo content.
Check Out Our Library
Sentieo has over 3.6 million documents sourced from RSS feeds growing at a rate of about 14,000 documents a day. When the content is publicly available (~70% of our feeds have publicly available content) we capture and index the entire article–not just the content present in the feed–making the full content searchable.
The library is organized by category to make it easier to opt in to what you want while eliminating noise. A little over half of the feeds are General News. The top two sectors, Financials & Real Estate and Technology & Telecom combine to make up another 25%.
Our most popular feeds include:
https://www.bloomberg.com/professional/feed/
http://feeds.reuters.com/reuters/topNews?irpc=69
https://www.prweb.com/rss2/daily.xml
https://feeds.a.dj.com/rss/RSSMarketsMain.xml
https://feeds.a.dj.com/rss/WSJcomUSBusiness.xml
https://www.municipalbonds.com/feed/
https://markets.businessinsider.com/rss/news
https://www.fasb.org/rss/action_alerts
http://feeds.feedburner.com/TechCrunch/
Getting The Most From RSS Feeds
Because RSS content is added as soon as it becomes available RSS feeds are great sources for timely alerts. Once you add a feed and it becomes available in the Sources filter it can be used in Saved Searches and Alerts just like all other Sentieo sources.
The RSS feed dashboard widget lets you filter to your most important feeds. You can customize a Breaking News dashboard with your highest priority sources in individual widgets or add an RSS widget with all your feeds to your favorite dashboard. RSS feed articles are ticker tagged for easy filtering from the Price Monitor.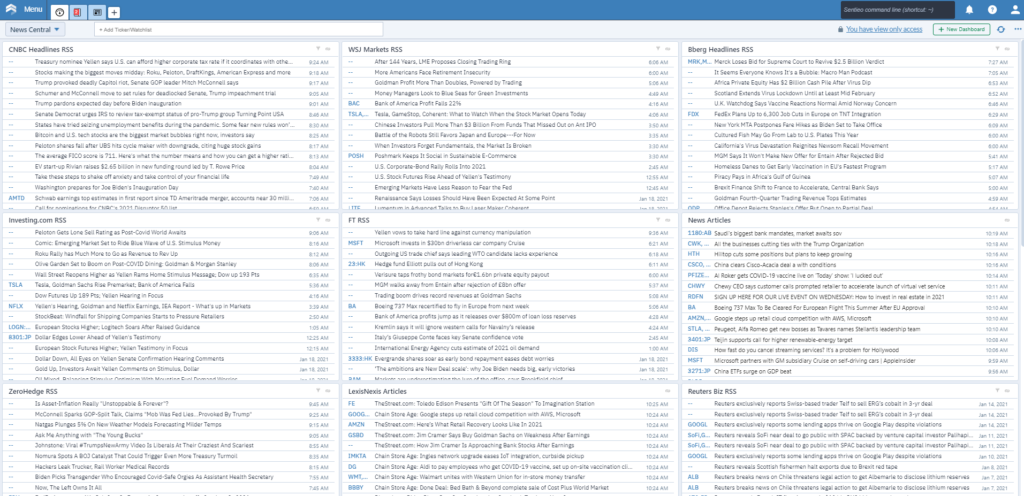 Easy To Get Started And Scale Up
With the RSS Feed Manager you can quickly add sources relevant to your research from our library of over 900 RSS Feeds.
Filter the feeds by clicking on a category on the left or searching for a keyword on the right. Once you have made your selections click Add Feed. The selected feeds will now be available in the Document Search Source filter.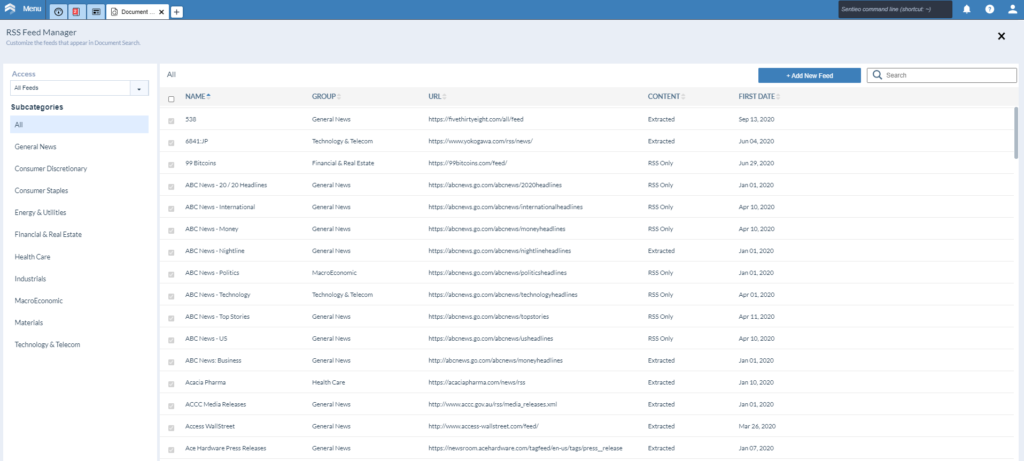 If we don't have the feed you're looking for click Add New Feed to submit a request. Simply give the feed a name, paste in the url, and click submit. Pending feeds are normally processed in one business day.
For Sentieo users, we've created an FAQ that can be accessed in the Support Center here. If you are not yet a customer, contact us to set up a free trial.