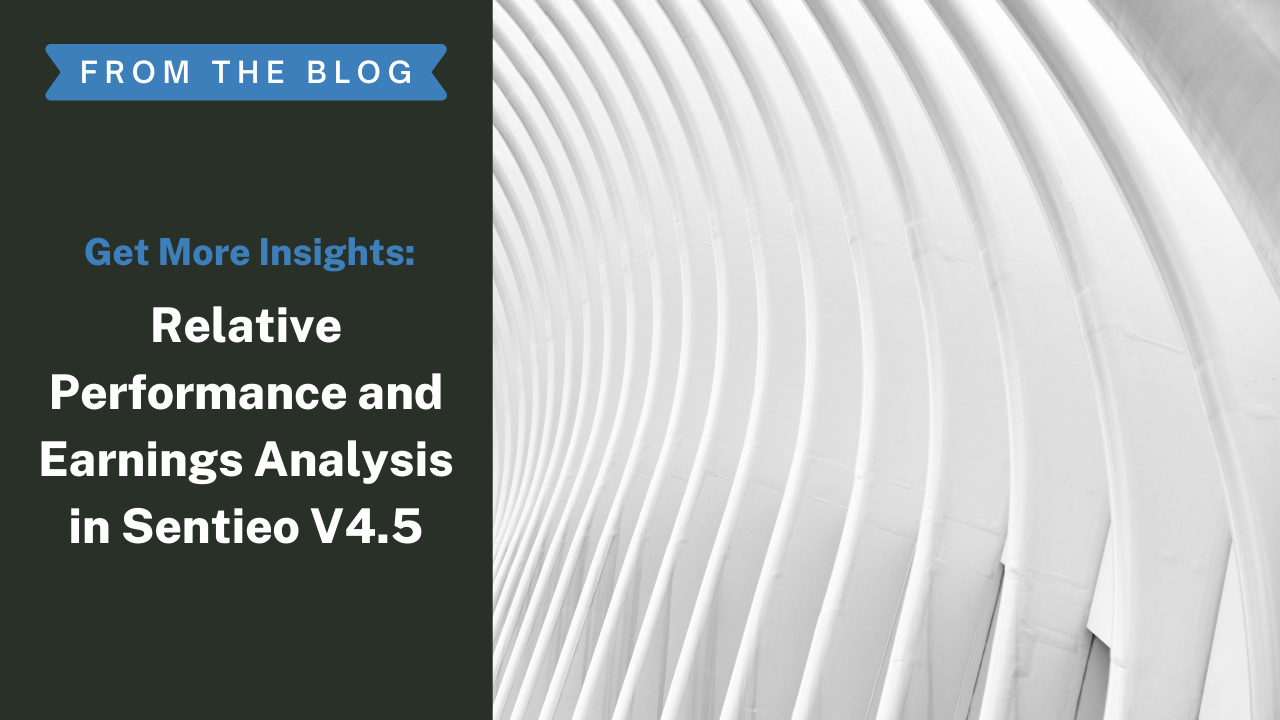 We've made some major strides in enhancing the financial data sources and analysis capabilities in our research platform since I first joined Sentieo in July 2019:
In October 2019, we added Private Company profiles, increased our equity data fields by 12x, and expanded the financial models in our equity data terminal (watch the Sentieo 3.9 EDT update video)
In April 2020, we introduced a new formula builder for our Excel Plugin, more consensus data, and enhanced model auditability (read the related Sentieo 4.1 blog post)
In September 2020, we rolled out Most Active Stocks (MOST) and World Equity Indices tools, plus European market coverage and ETF, Mutual Fund, and Institutional Holders Watchlists (read the related Sentieo 4.4 blog post)
Our most recent update, Sentieo 4.5, builds on this foundation and includes a new relative performance tool and earnings portal to help analysts save time and uncover new insights about the companies and markets they are tracking.
Sentieo Relative Performance Analysis
Relative Performance, Sentieo's new tool to analyze the historical relationship between two time series, has many use cases, including:
Quickly comparing two companies' or ETFs total returns and other metrics
Get statistics like percentile rank for a valuation spread
Tracking the spread between the offer price and the target company's share price for an announced merger
In this video , my colleague Nick Mazing walks through several use cases for the Relative Performance feature:
Sentieo Earnings Portal
Our new Earnings Portal is a great place to start earnings season work as it is a convenient starting page for estimates, peer results, prior earnings reactions, and more.
Learn More
I'm hosting a webinar on February 4th with our Product Manager Youssef Essaegh to explore the new Relative Performance tool. Register to attend here.
Customers can learn more about these and other Sentieo 4.5 features in the Sentieo Support Center. If you are intrigued and want to learn more about how the Sentieo platform can improve your research workflow, contact us for a free trial.