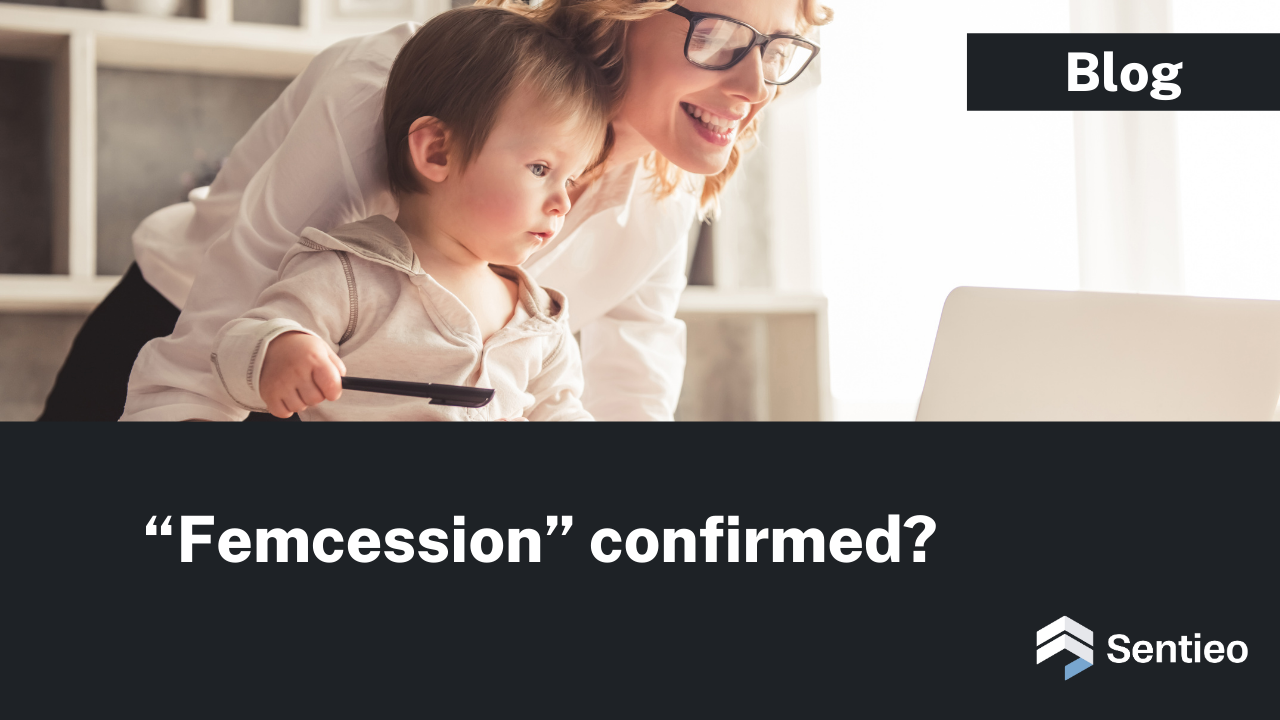 Two weeks ago in Forbes Magazine, we made the supposition that the current "femcession" will worsen in September due to the combination of "return to the office" pressure, and the lack of normal schools (and after-schools) in many districts, including the five largest nationally, will worsen what is already a difficult recession for women, the primary caretaker population. 
Based on the employment data released last Friday, we are seeing this playing out: women are dropping out of the labor force (that is, neither working formally nor looking for work).

We can see that the participation rate was at 57.9% at the start of the year, dropped to 54.7% at the bottom, but the recovery is completely stalled: the participation rate dropped from 56.1% in August to 55.6% in the September release. 
Contrast this to the dynamic with the male labor force participation. It was 69.4% at the start of the year, bottomed at 66.1% (similar to the 3.2% drop that women saw but from a much higher starting point), and with a much sharper bounce. The participation rate was 67.7% in August and 67.6% in September, 1.8% below the peak at the start of the year with a higher base, versus 2.3% for women.
And, moving beyond the percentages, we took a look at the just released BLS data. There are 5.1 million fewer women in the payrolls than there were a year ago.
Making things worse for the primary caretakers, we already know that women take a major hit in earnings following the first childbirth/time off.(chart source)
And we already know the multiple negative effects of long-term unemployment: much lower wages at re-entry, declining social capital, lower health, and more (Urban Institute study).
So while the "headline" unemployment rate did improve in the latest release, we continue to monitor the gender dynamics, and think through the implications.