ZNGA stock is off 15% since launching Dawn of Titans worldwide on Dec 8. While it is normal for gaming companies to see sell-the-news reactions following expected catalysts, the evidence that Mosaic users are seeing with Apptopia data indicate that there is serious cause for concern as the momentum at launch has completely fizzled out. We have gotten great feedback from you on our first post detailing what we were looking for on launch day, and thought it was time to take a look at the real data 2 weeks in.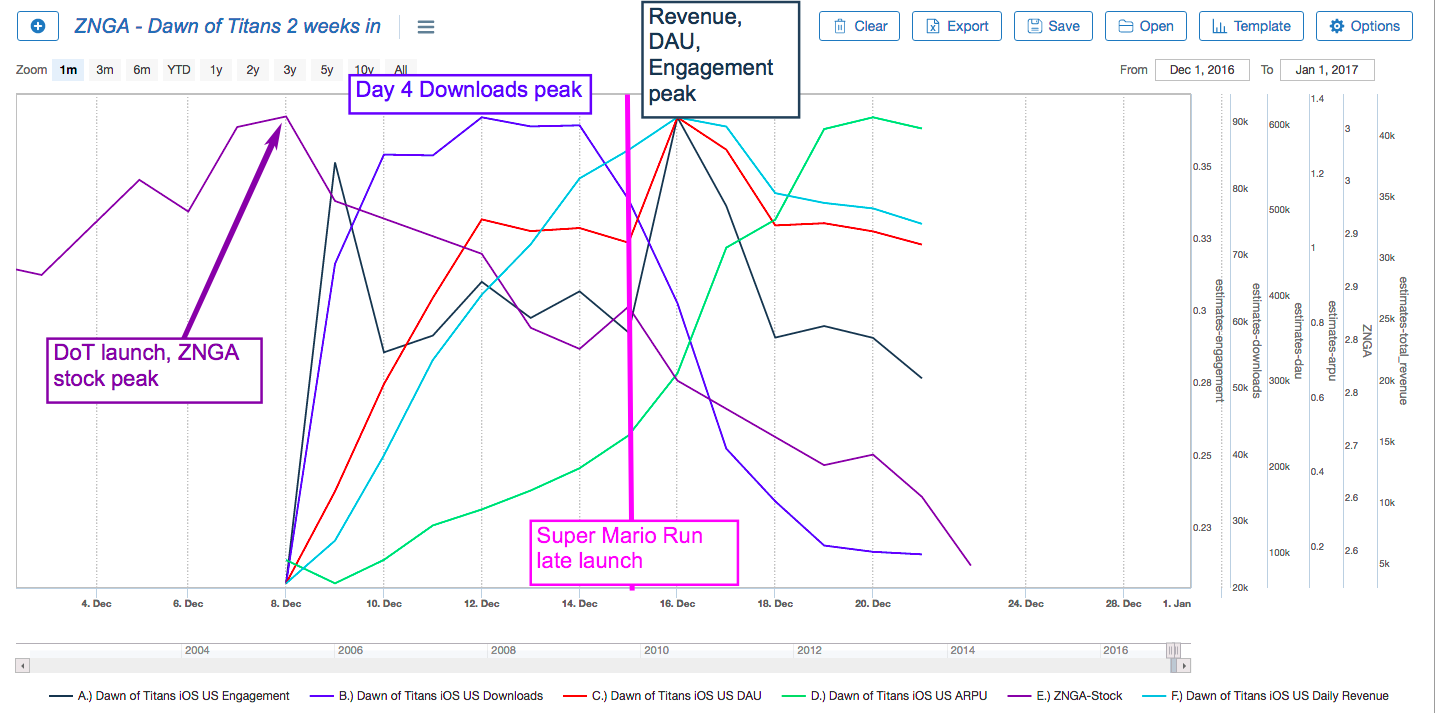 The Current State of Affairs
As we established in part 1 of this post, iOS is overwhelmingly likely to be the strongest driver of overall revenues. This is where the key worldwide numbers for DoT shake out two weeks in:


While engagement is still holding up at around 30%, downloads seemingly peaked at a total of 1.86m and DAU's peaked out at 567k. This was likely not helped by the (well telegraphed) Dec 15 launch of Super Mario Run which is now firmly at the top spot in iOS rankings.
Heads Up
To the extent that Dawn of Titans was never meant to be a mass-appeal casual game, the lack of extended growth is fine as long as monetization of the hardcore gamers holds up, but we are also seeing revenue and ARPU peak out (although it is very early days still). Using Sentieo's advanced visualization technology, we are able to put games heads up to each other to answer important questions: did Dawn of Titans meaningfully threaten Clash of Clans?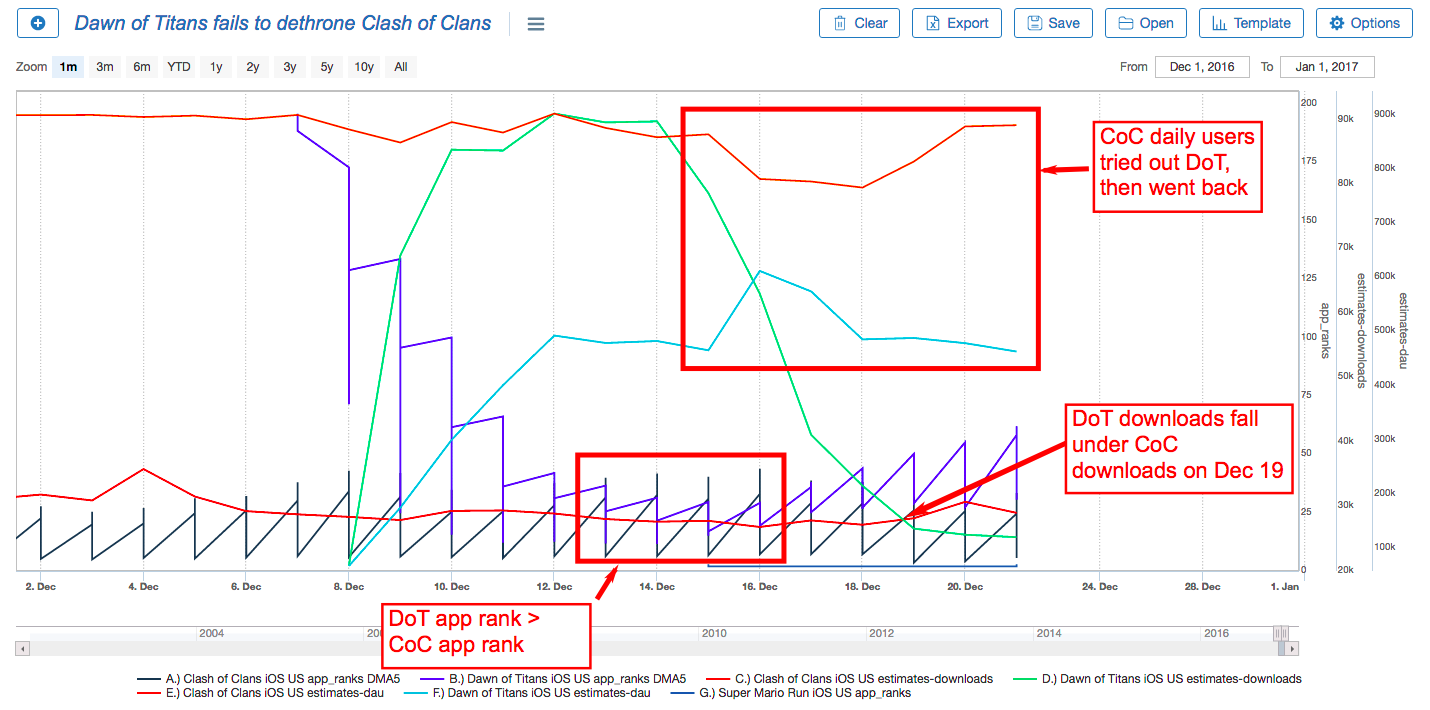 The data does not look good.
As always, we welcome all feedback on these thoughts. As always, Sentieo Mosaic subscribers can request access to Apptopia data in their charts.