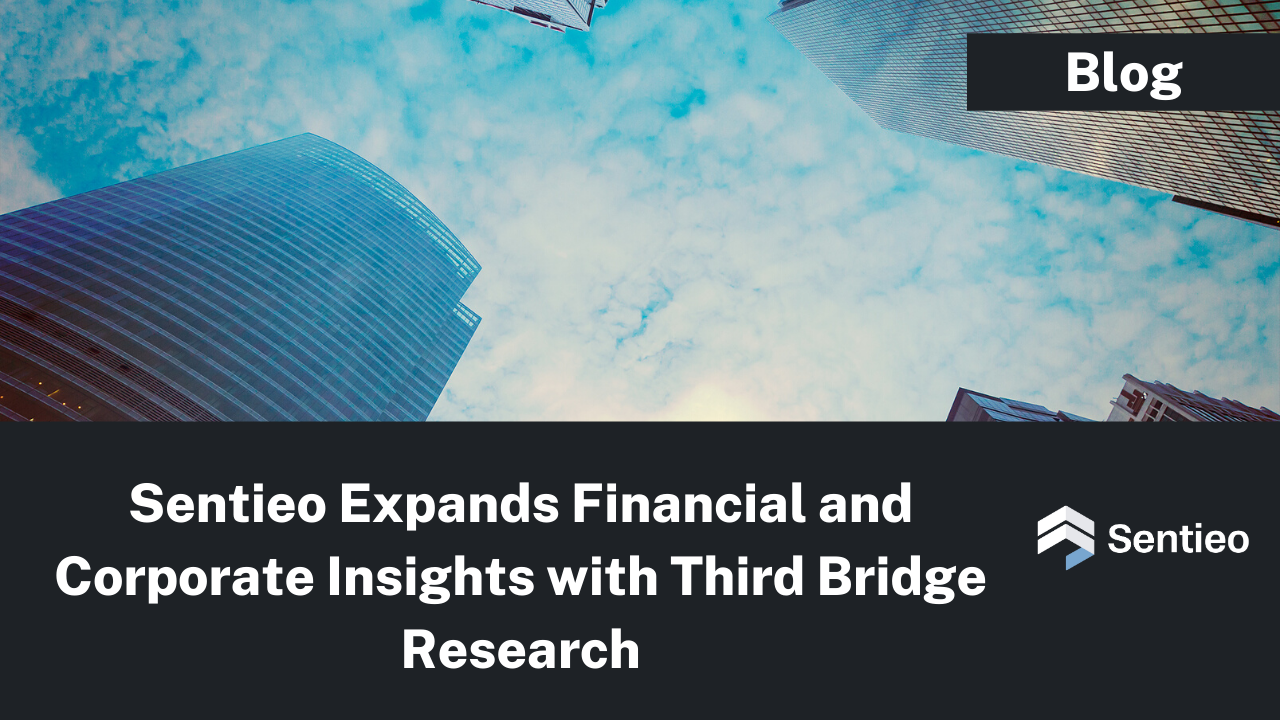 Giving our customers access to the broadest data set possible is a top priority for us. Today we are excited to announce that our customers can now access Third Bridge research directly from the Sentieo platform they already use every day.

James Cantarella, Head of Forum Distribution, Third Bridge said, "we are constantly seeking ways to improve how our customers access our research and content. Adding our reports to the Sentieo platform enables them to gain even more value by putting it in the context of all the other data and content required as part of their research workflow."

By making Third Bridge research reports available in Sentieo, joint clients benefit from access to this content as part of the complete fundamental research workflow. This integration combines Third Bridge's human insights with Sentieo's AI-driven research tools to empower customers to make investment decisions with confidence.

Over 10,000 Third Bridge research reports are now available to access on the Sentieo platform. Sentieo customers should contact their Customer Success Manager to discuss access to research. You can read the full announcement here.