The following analysis was prepared using tools offered by Sentieo. Sign up for a free trial.
We let our data scientists loose on NFLX's latest conference call transcript. High-level takeaway:  NFLX is sounding a more muted tone while the Street is still excited, and the stock is at a high.
Key takeaways:
1.  Management sentiment has fallen two quarters in a row. (blue line below)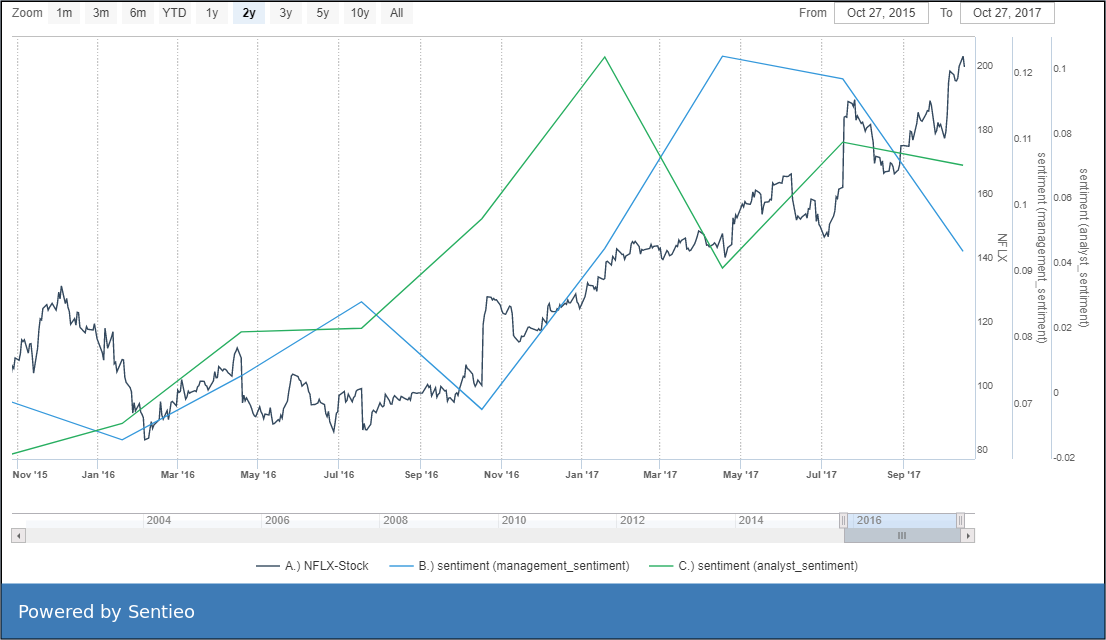 2.  The spread between Management sentiment and Analyst sentiment has fallen to a recent low, implying that while Management is getting less bullish, analysts are not yet changing their tone.