Note: The content of this post references an opinion and is for information purposes only. It is not intended to be investment advice. Seek a duly licensed professional for investment advice.
With earnings season starting this week, the Sentieo team has been making their predictions about earnings using alternative data from Sentieo Mosaic. Last earnings season, the team accurately predicted the Netflix, Snapchat, Twitter, Skechers, Grubhub, Trupanion, and Hubspot beats.
Our Methodology: Why Does This Data Predict Earnings?
In the graphs below, we are presenting Quarterly YoY growth in Google Trends, Website Visits (Alexa Panel), and Twitter Mentions. In all cases, we have compared the data against quarterly revenue growth. Alternative datasets like these are offered in the Sentieo platform and can provide an edge in analyzing consumer-facing businesses, as they often have a high correlation with revenue growth and are available ahead of traditional financial metrics for the period. As consumer behavior shifts more and more towards digital, indicators like these have become more predictive of tech and consumer company results. Below each chart is a link to the interactive version of the graph.
Here's what we're thinking for upcoming calls:
SKX – Skechers (Thursday April 19th, After-Market)
We took a look at the international lifestyle and footwear brand Skechers last season, and predicted a beat. Currently, consensus is calling for $SKX YoY Revenue Growth to decelerate from 27% in Q4 to 12% for Q1 (dotted black line below). Google Trends data (green line), which has shown a great historical correlation to revenue growth, is actually accelerating for Q1 and suggests a revenue beat. Alexa Panel Website Visits (red line) also showed an acceleration during Q1.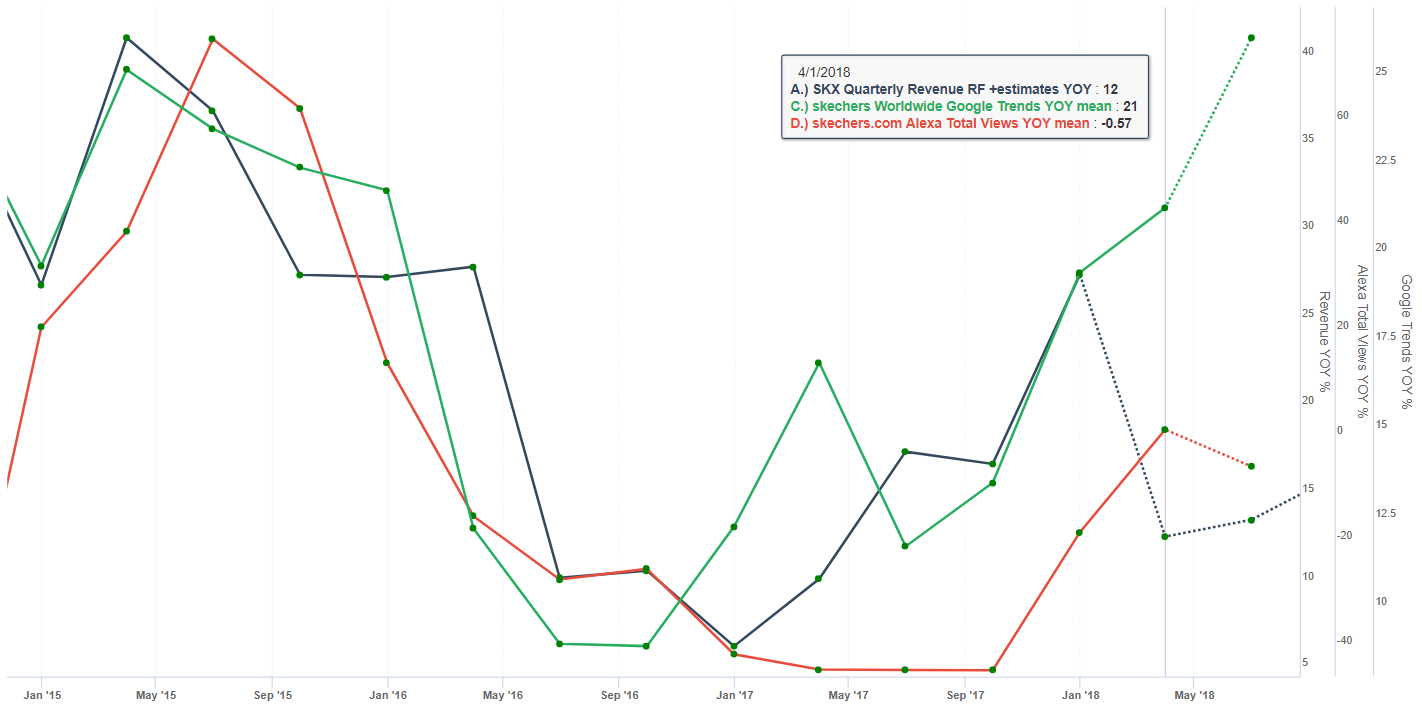 Last quarter, SKX posted a huge beat on international wholesale revenues, which we called correctly. The blue line below represents $SKX's International Google Trends, which showed a large Q4 acceleration. (Zoom in on the area inside the red box). Consensus was expecting a wholesale revenue growth deceleration to 23% (pink), but ended up reporting a huge beat of 40.1% growth (black) — just as the Google Trends data predicted.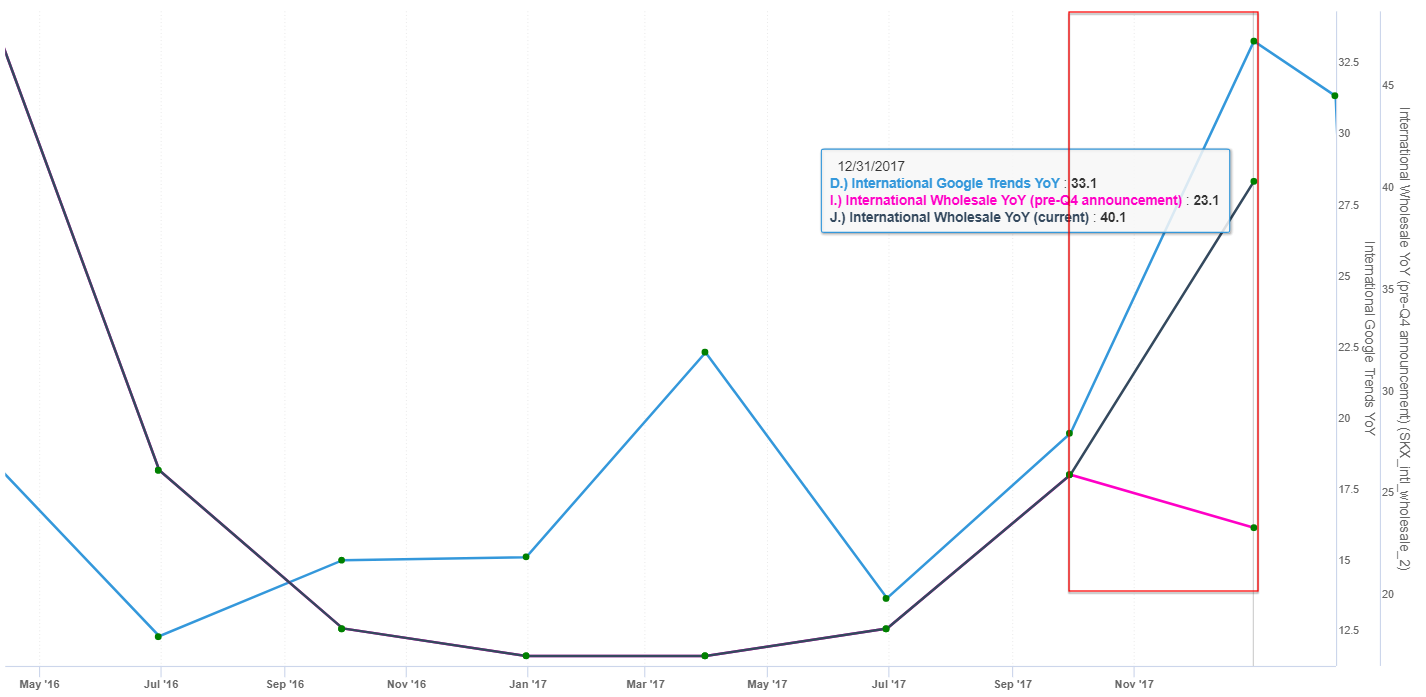 This time around, we find ourselves in a similar situation. Consensus is calling for a large wholesale revenue growth deceleration (black line below), but the International Google Trends (blue line) still shows a very high growth rate, suggesting consensus is too low here.